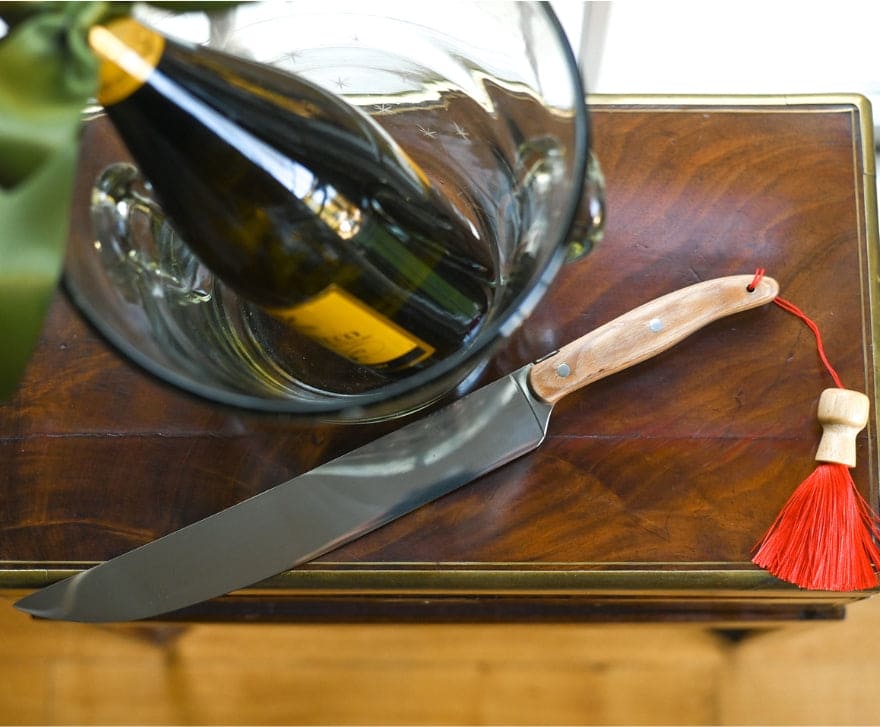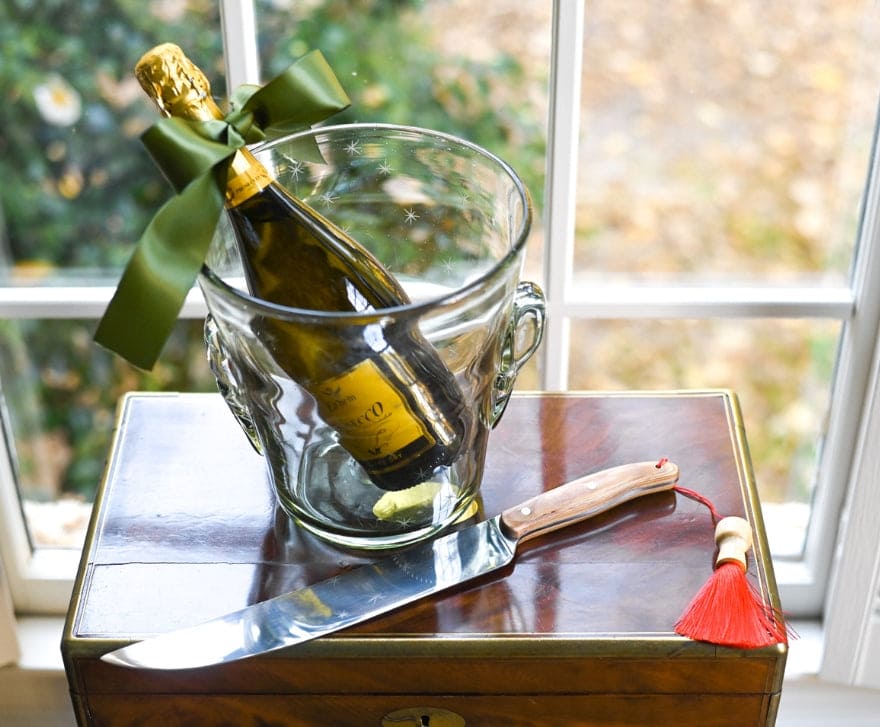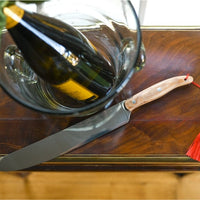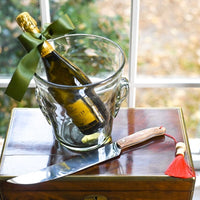 Thanks to its design, the weight of the blade and the ergonomics of the light wooden handle, this champagne saber makes it easy to sabre a bottle of champagne. This sword combining luxury and the art of living will seduce you! Tassel and storage box included.

Designed in France by artisans who have mastered traditional cutlery techniques. Every detail and design element is carefully curated to not only be beautiful but stand the test of time.



Measures: 18.3″ x 9.3″ x 12.6″
Take your party to the next level by kicking it off with a champagne sabre. Made with the sharpest blades available, this sabre is beautiful but also effective.