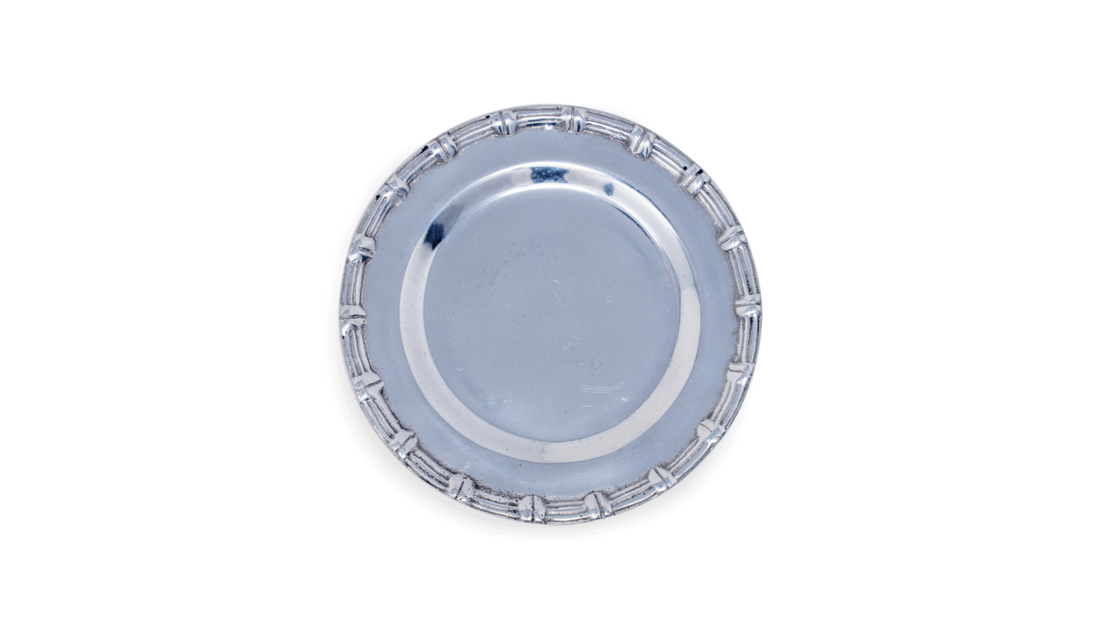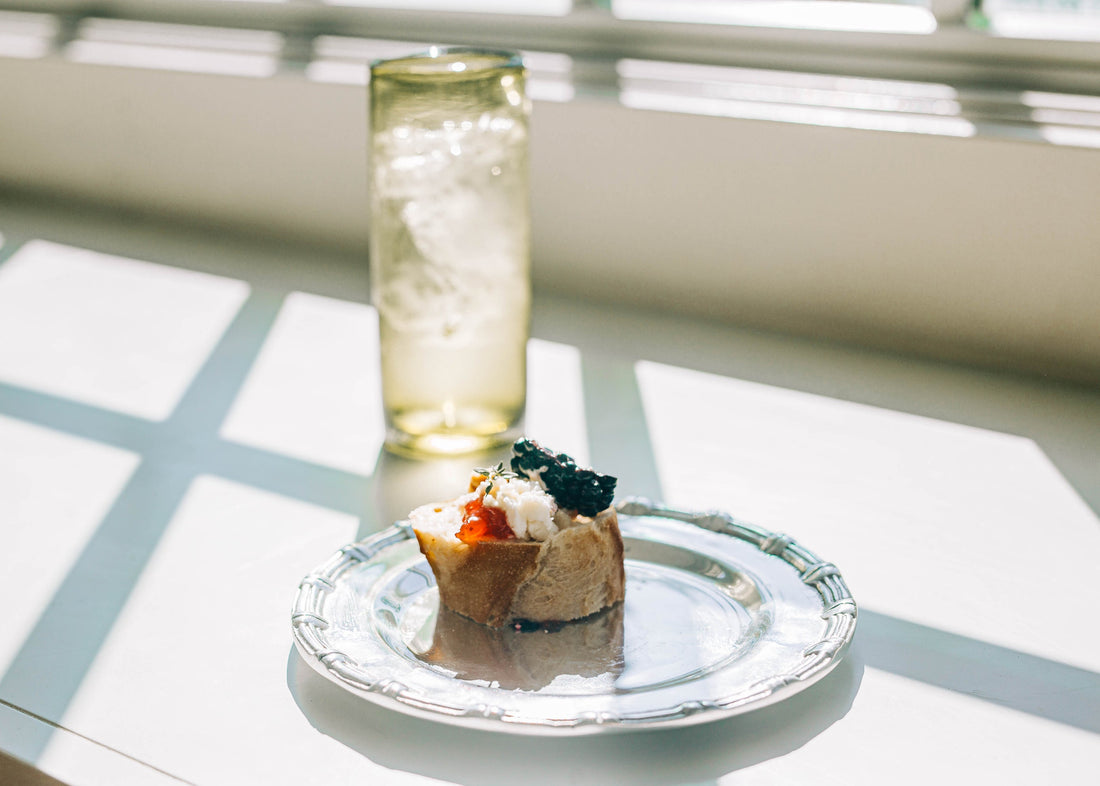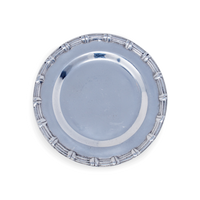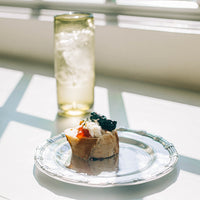 Bamboo Plate
Color: Pewter
Wine rings and stains are less than ideal. Protect your surfaces and tabletops with this coaster. We also love to use them as appetizers plates. Handmade with Mexican pewter, the bamboo etching is the perfect motif to pair with our classic tortoise.
NOTE: Quantities are very limited as this item is being discontinued. This purchase is final sale and we cannot accept returns for any reason. 
Our bamboo coasters are hand-crafted in Mexican pewter. Mexican pewter has a very similar look and feel to silver, but is an alloy that is mostly aluminum. Mexican pewter does not require a lot of maintenance to stay shiny, unlike traditional silver.
Not recommended for dishwasher use. Safe for food usage and service but we advise against using it with anything highly acidic. For additional cleaning, use liquid dish soap and warm water. Be sure to dry completely to avoid water spots.

Measures 7.2 by 7.2 by 1.8
We love our bamboo wine coaster for two reasons: it protects your tables and linens from wine stains or moisture rings and the hand-crafted pewter detail adds dimension and interest to any tabletop or bar.