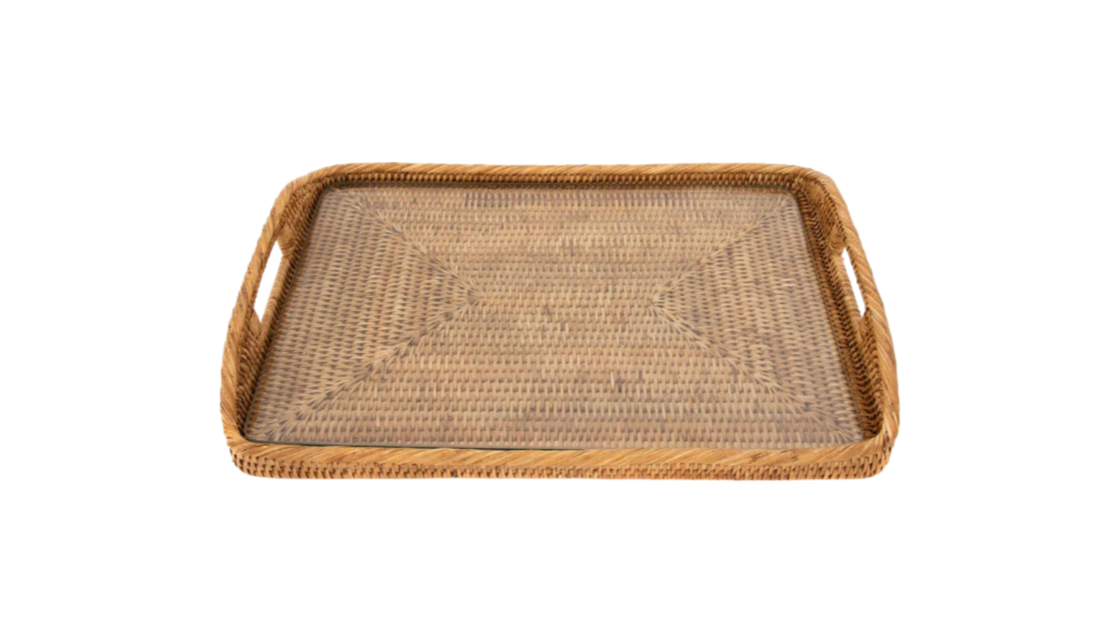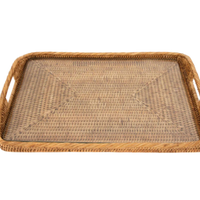 17 inch Rectangular Rattan Serving Tray
Color: Warm Honey
Made with handwoven Burmese rattan, this tray is functional and stylish. From serving as the base of your home bar to corralling items on a coffee table, you will reach for this tray in every room.

Please note, we are currently anticipating lead times of 5-6 weeks. 
This was hand-woven by Burmese artists with durable yet stylish rattan. We are proud to say that our rattan partners are committed being fair and responsible in every aspect of their business - socially, economically, and environmentally.
Products are handmade and each piece is unique. Slight variations and imperfections exist. To clean, wipe with a damp cloth.

Measures 17"x12"x1"
Like so many of our trays, our square rattan tray can work in any room: home bar, den, kitchen, guest room, corralling items and setting the scene. But for spaces that require a square shape, opt for our square rattan tray.