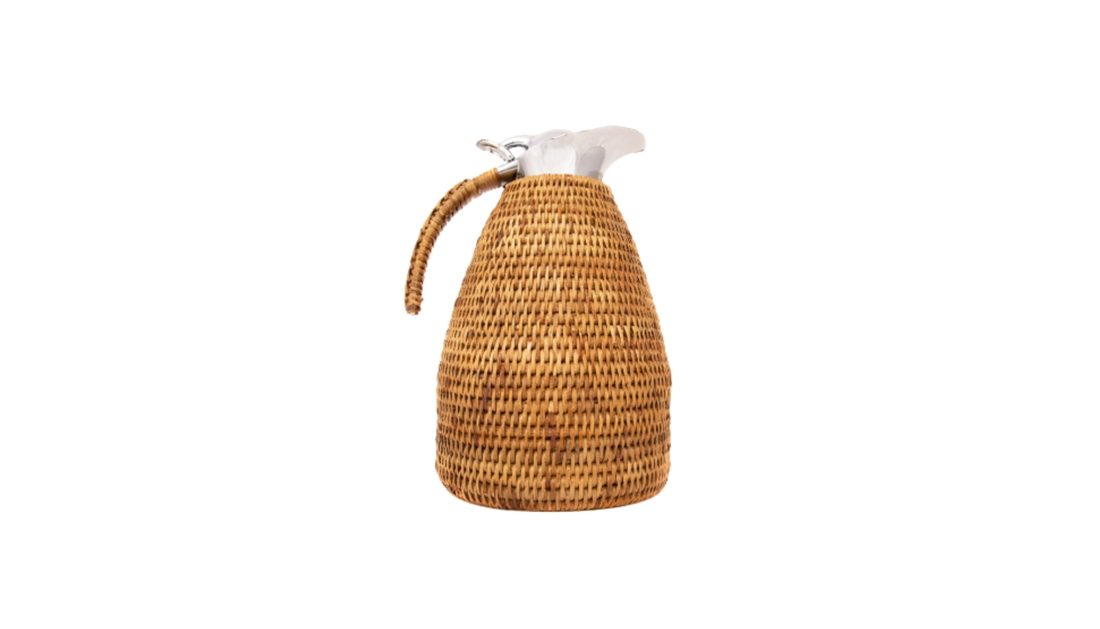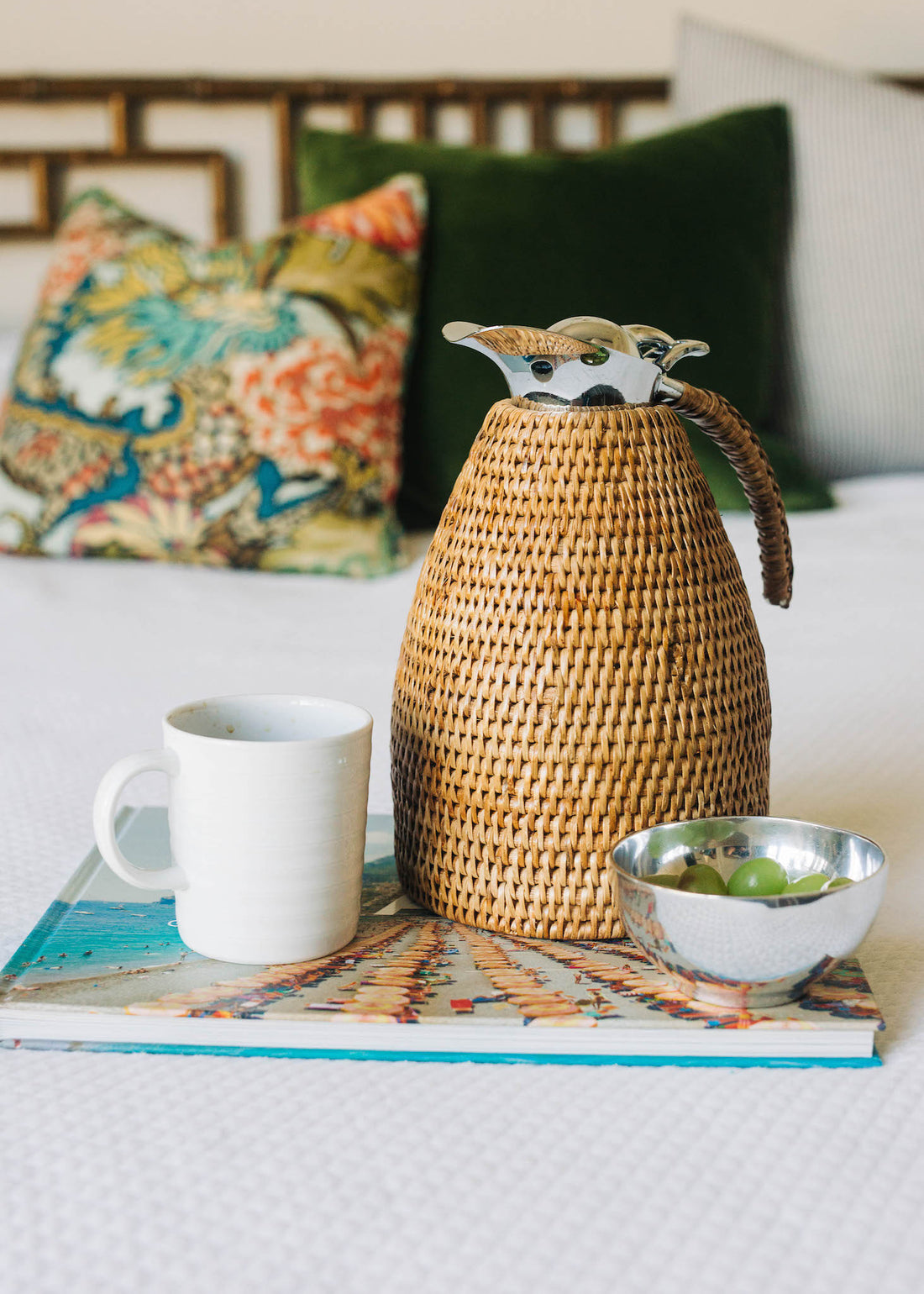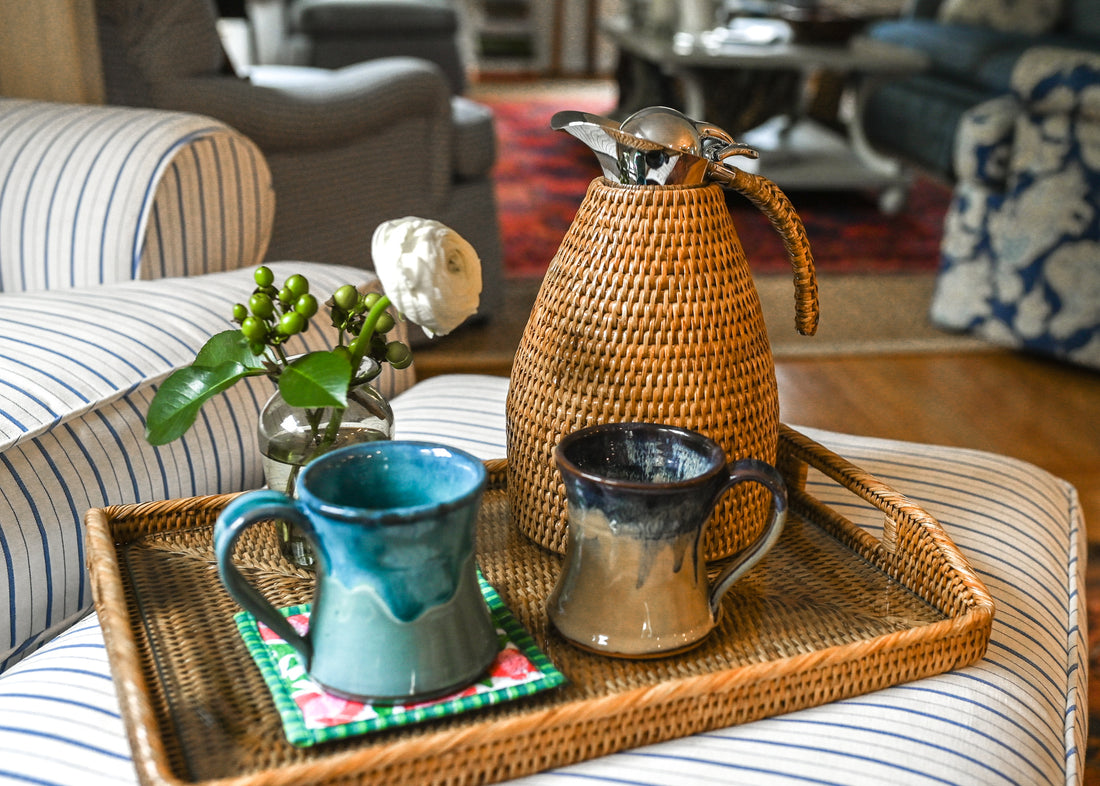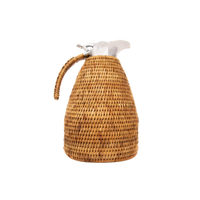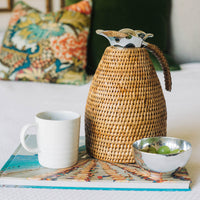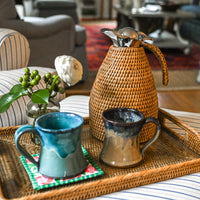 Rattan Coffee Thermos
Color: Warm Honey
Elevate your coffee routine with this 1.5 liter rattan thermos. Made with hand-woven Burmese rattan on the exterior, the interior is lined with stainless steel to keep your coffee hot.

This thermos was hand-woven by Burmese artists with durable yet stylish rattan. We are proud to say that our rattan partners are committed being fair and responsible in every aspect of their business - socially, economically, and environmentally.
Products are handmade and each piece is unique. Slight variations and imperfections exist. To clean, wipe with a damp cloth.

Measures 6" x 6" x 12"
Whether it's for a morning gathering or for a post-dinner cup, our rattan thermos will elevate any coffee moment. With stainless steel interior, your coffee will stay piping hot, but the outside is chic and season-less in our warm honey rattan.