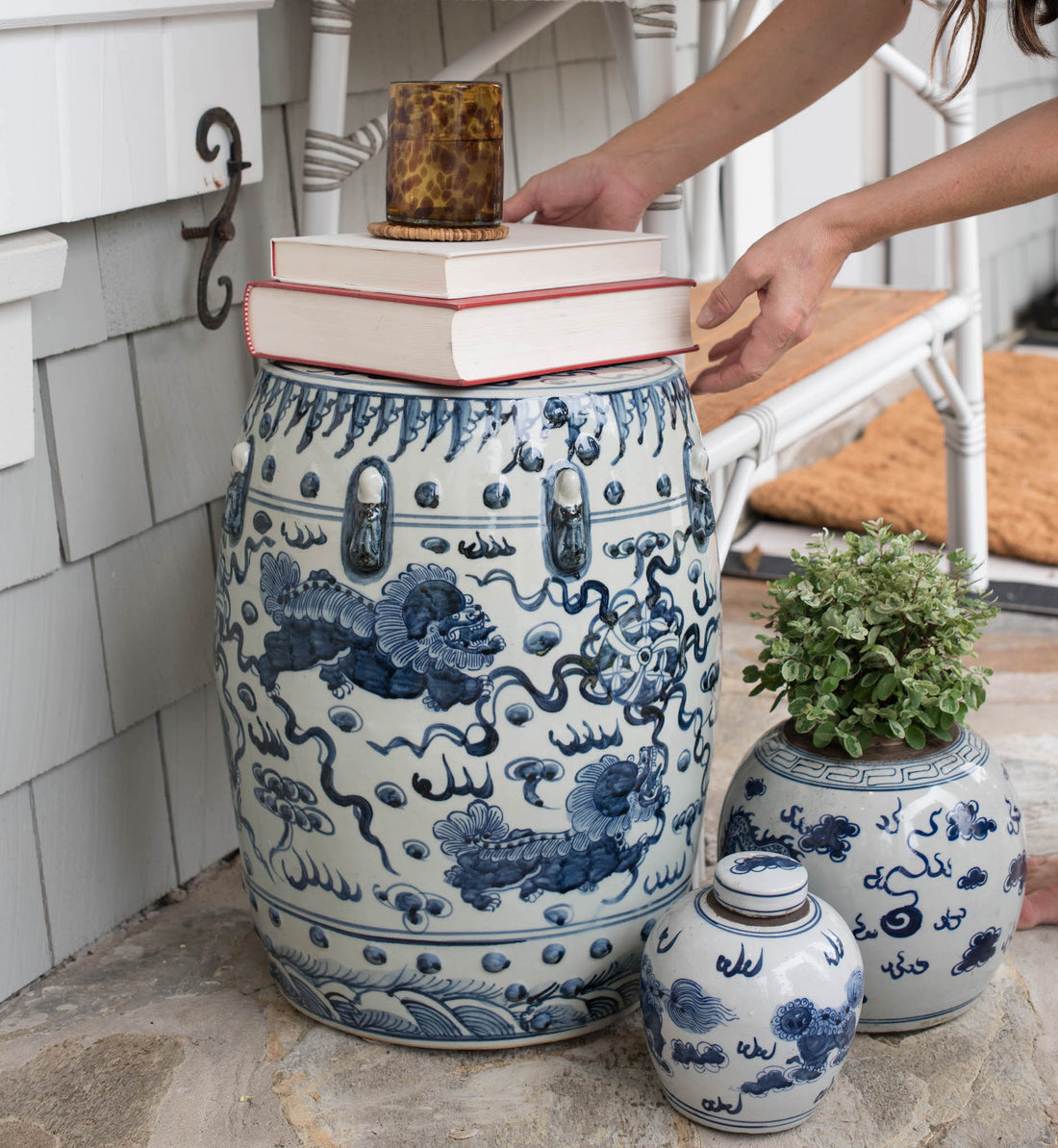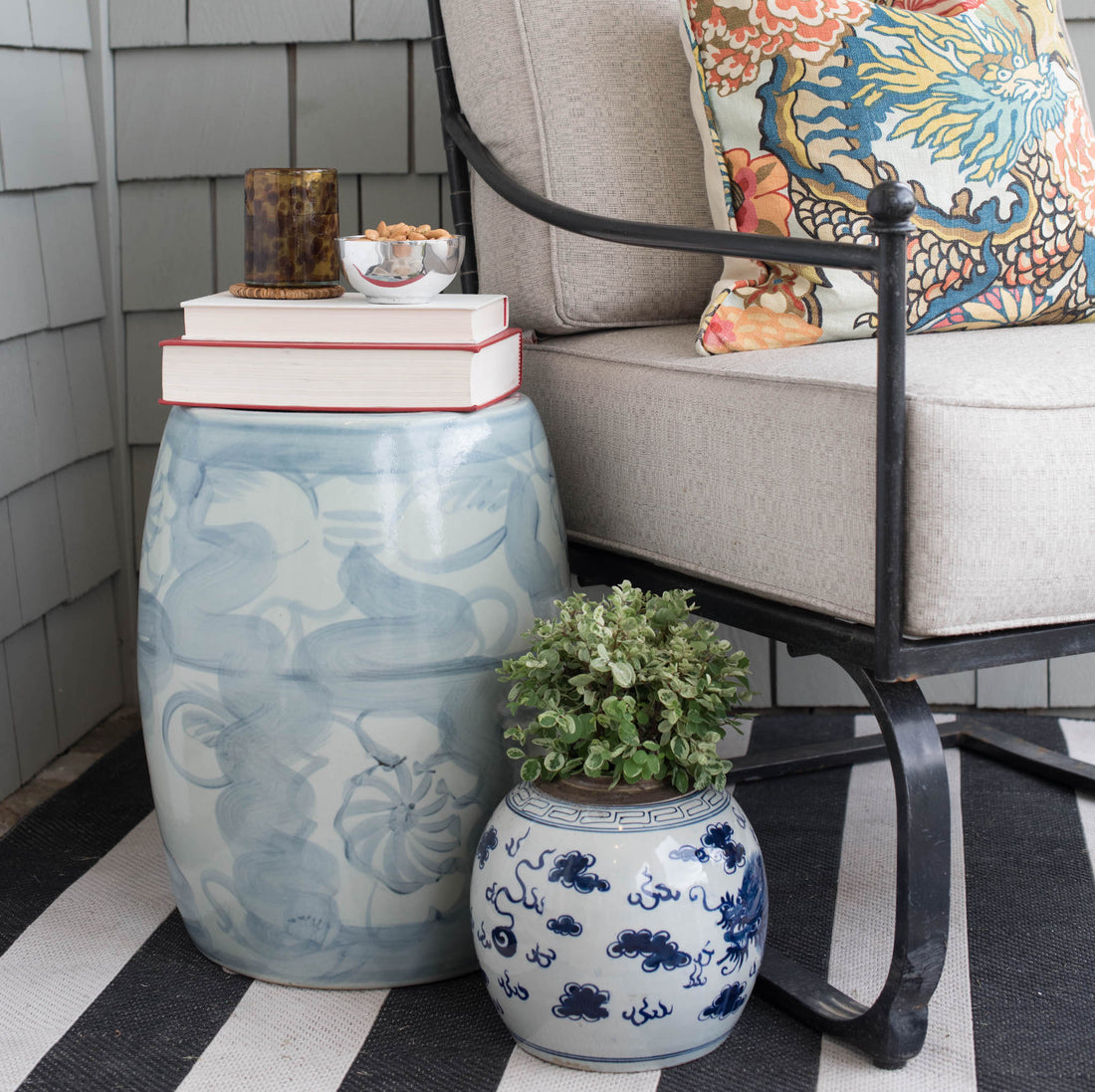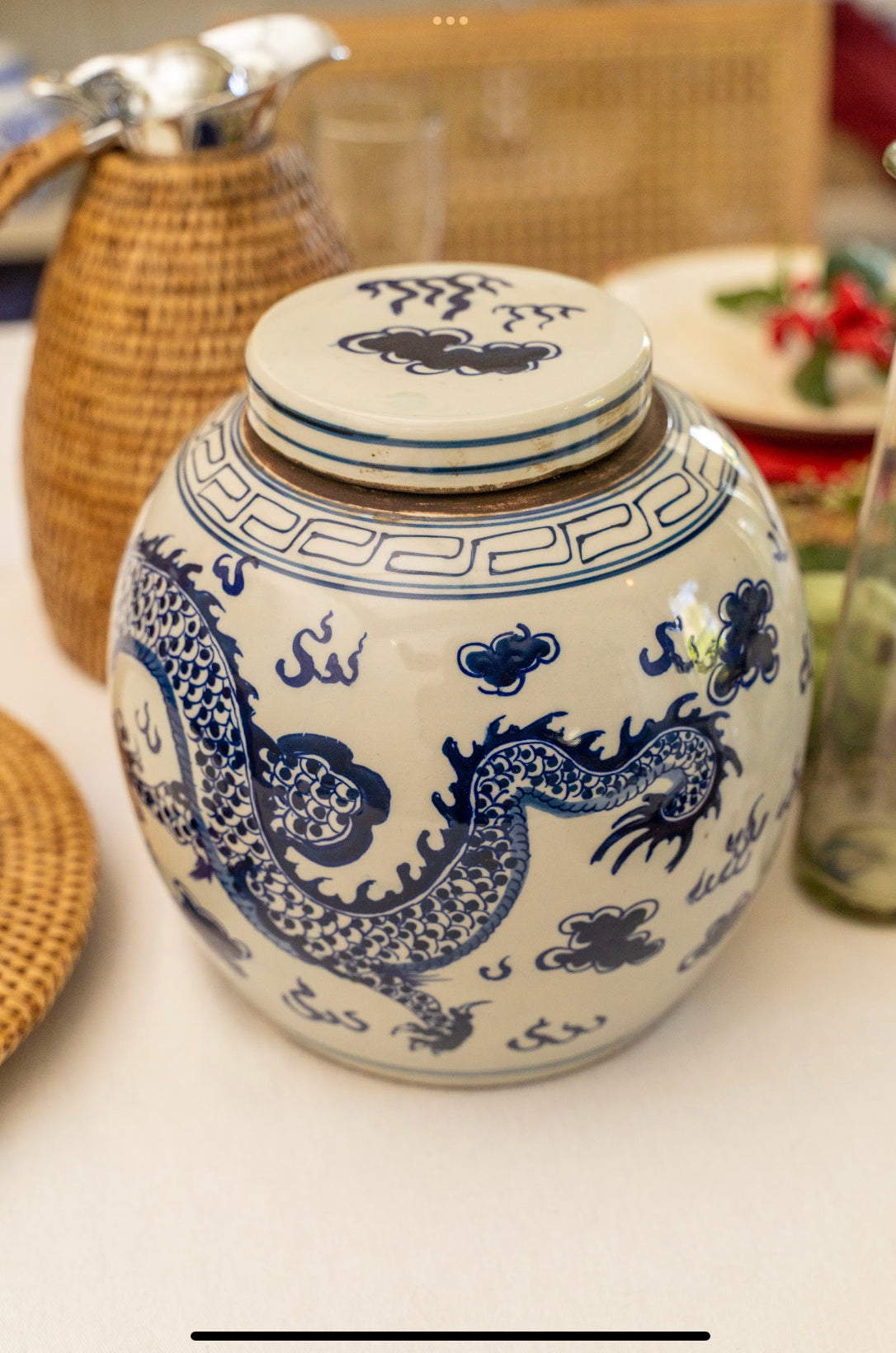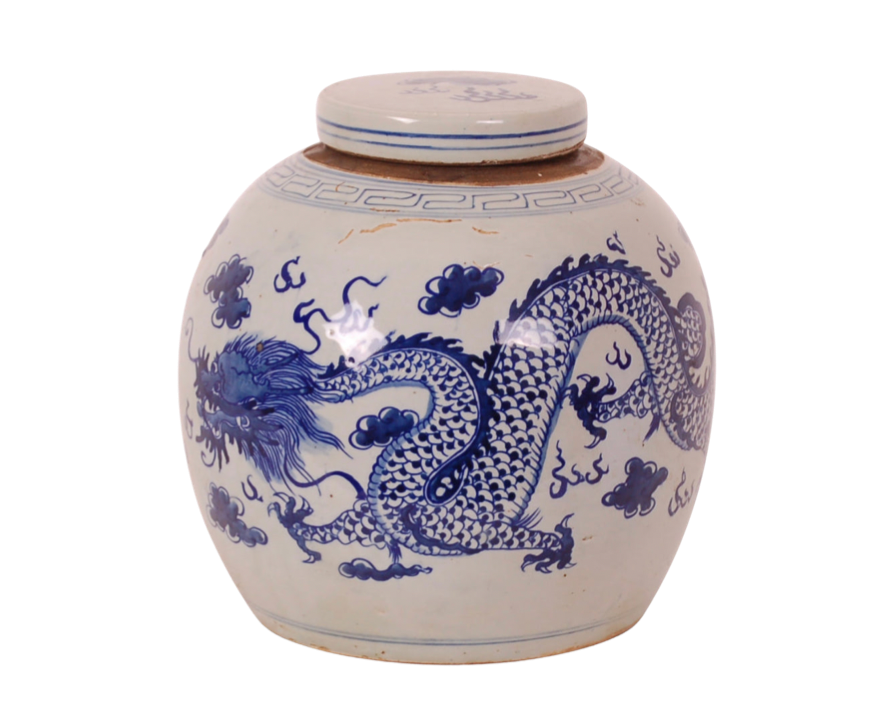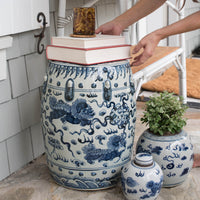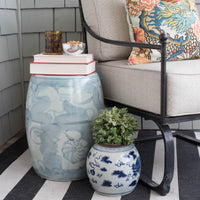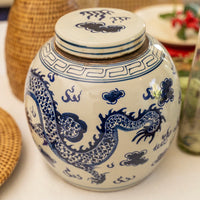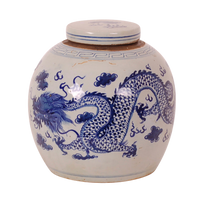 Porcelain Dragon Jar
Color: Blue and White
The porcelain dragon jar embodies 'relaxed luxury' with its quality craftsmanship and versatility. Styling options are endless: display it on a bookshelf, fill it with kitchen utensils, or use it as a vase for fresh hydrangeas. 
Porcelain is the most prestigious form of ceramic, fired at extremely high temperatures above 2300°F (1200°C). The result is a highly durable, non-absorbent surface that's smooth, even when unglazed.
Hand-thrown in cottage studios, no two pieces are alike. The dragon motif is hand-painted and inspired by an ancient motif symbolizing power, good luck and strength.

Formed from a fine-tuned combination of clay, kaolin, feldspar, silica, and quartz.
Not recommended for dishwasher use. Wipe clean with a damp cloth.

Measures 12" tall


Like so many of our products, our dragon jar is perfectly imperfect. Variations in pattern, glaze, color, and size are not defects. They are the marks of individual craftsmanship and the use of time-honored, ancient techniques. Because of this, no two pieces are exactly alike.