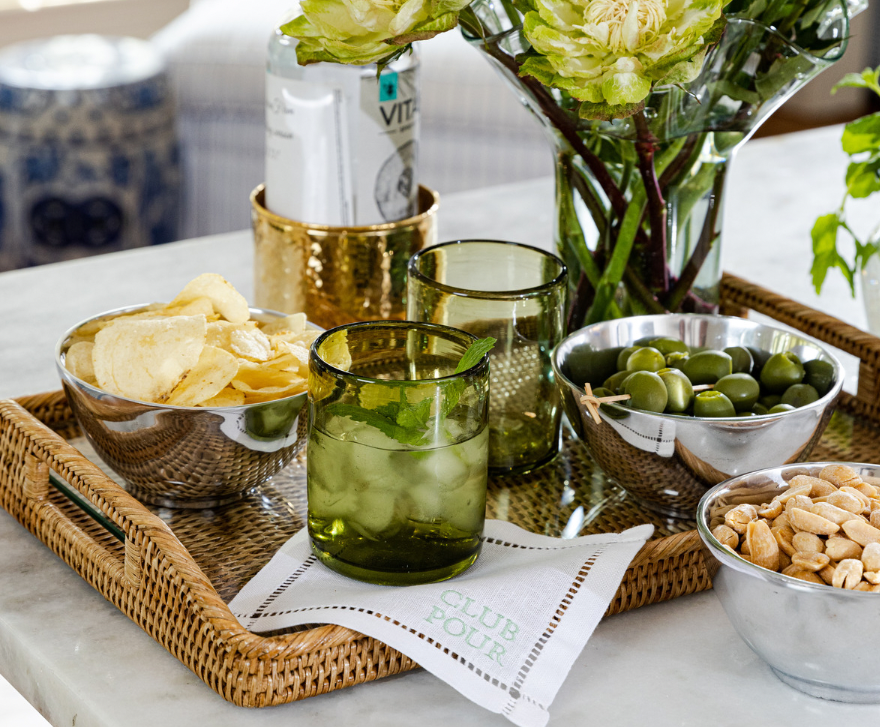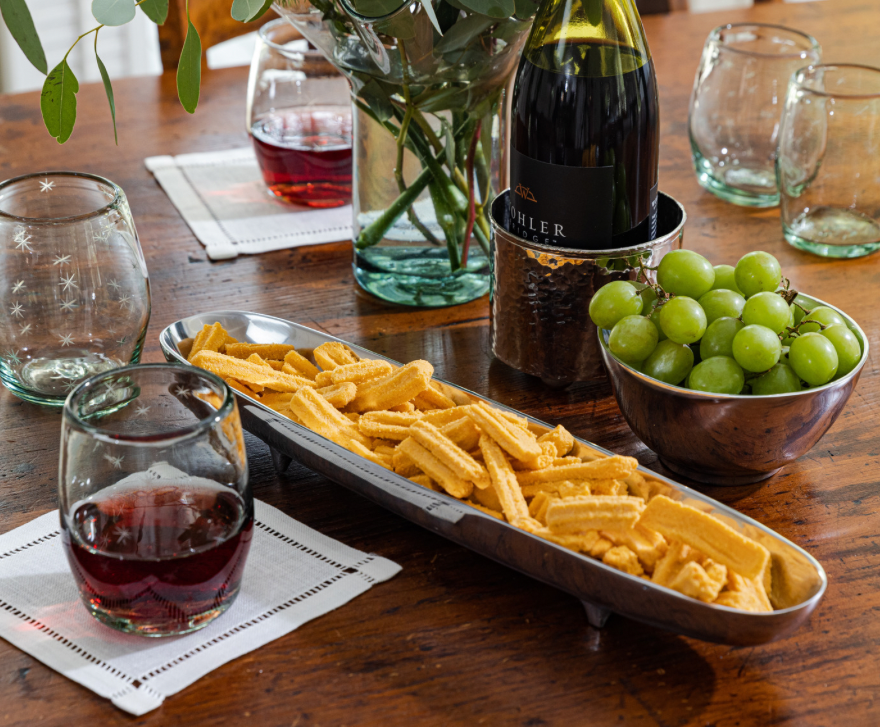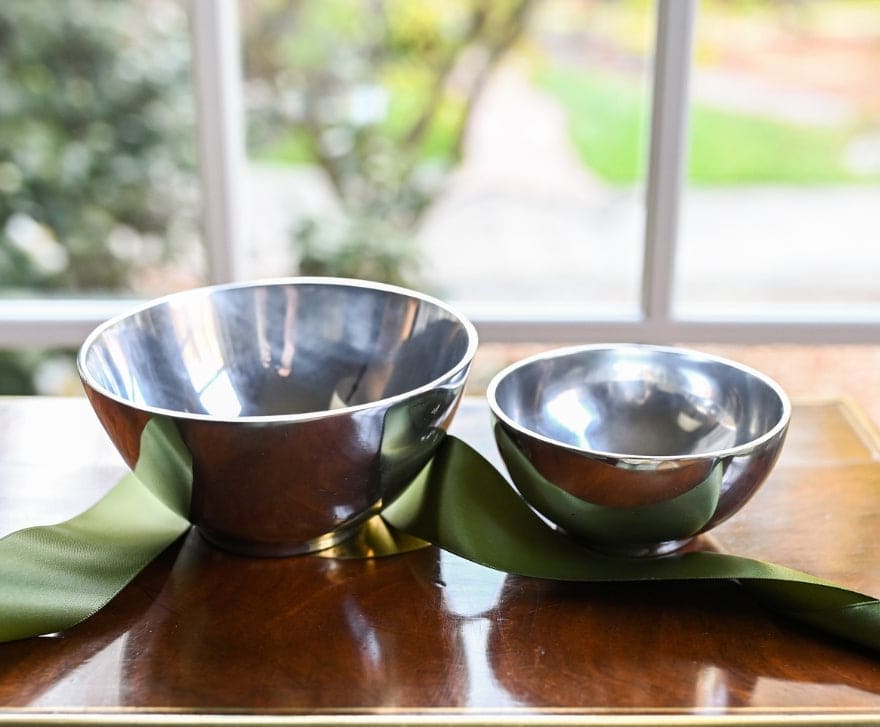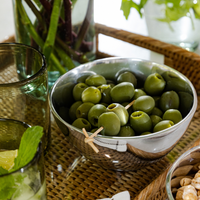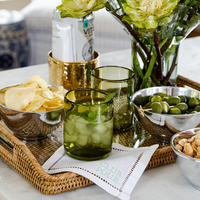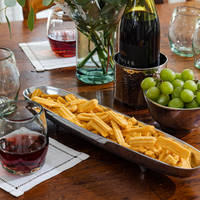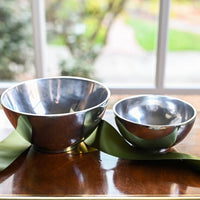 Original Pewter Revere Bowl
Color: Pewter
Our elegant Pewter Revere Bowl is a best seller for good reason, elevating a quick snack from the pantry in seconds. We suggest having multiple on hand for ultimate flexibility. Handcrafted with Mexican pewter. 
Please note that as unique, handmade pieces, no two are ever exactly the same and size and texture can vary slightly. Our website photos are a close representation, but may not be identical to the piece you receive.
Expected to ship at the end of November.
Our petite revere bowls are handcrafted in Mexican pewter. Mexican pewter has a very similar look and feel to silver, but is an alloy that is mostly aluminum. Mexican pewter does not require a lot of maintenance to stay shiny, unlike traditional silver.
Not recommended for dishwasher use. Safe for food usage and service but we advise against using it with anything highly acidic. For additional cleaning, use liquid dish soap and warm water. Be sure to dry completely to avoid water spots.

This small bowl is equally as versatile as its bigger companion - perfect for dips, snacks, matchbooks, jewelry and more. Season-less in our Mexican pewter, this is an elevated everyday essential you will reach for time and time again.