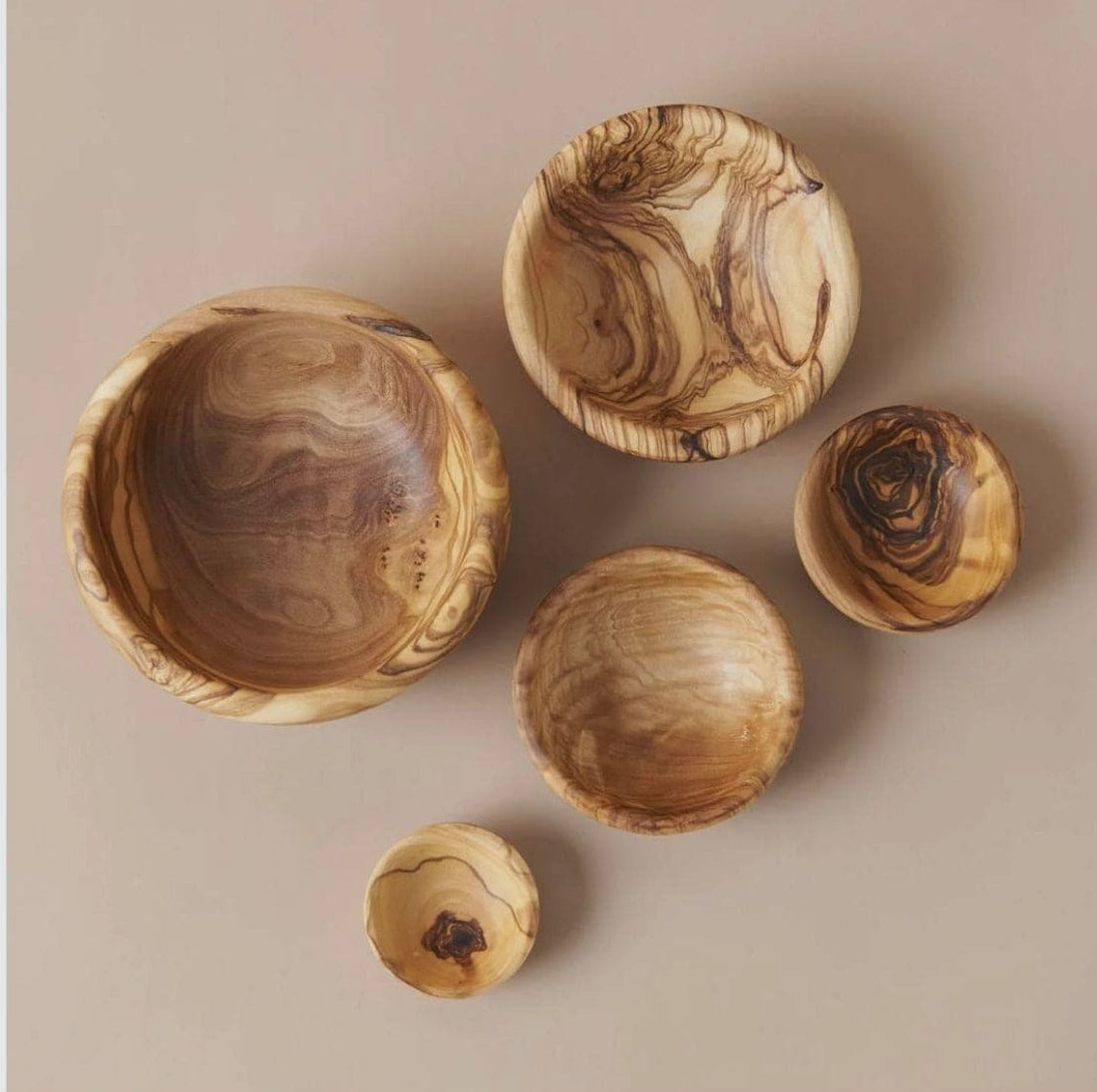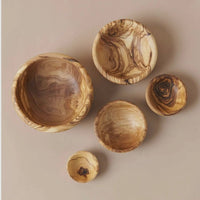 Olive Wood Nesting Bowls
Color: Natural Olive Wood
Who doesn't love a charming nesting bowl set? We love how practical these bowls are and love the gorgeous color and smooth texture of the olive wood.
All products are made from a single piece of wood - they are seamless and no two pieces are alike.
Olive wood is dense and non-porous which mean that these bowls won't absorb odor and won't stain.

Not recommended for dishwasher use. Hand wash and polish with food safe oil.

These nesting bowls are practical while in use and stack in a charming set when they aren't being use. We love the neutral color and look of olive wood and think they are perfect for food prep, food presentation or corralling household items.