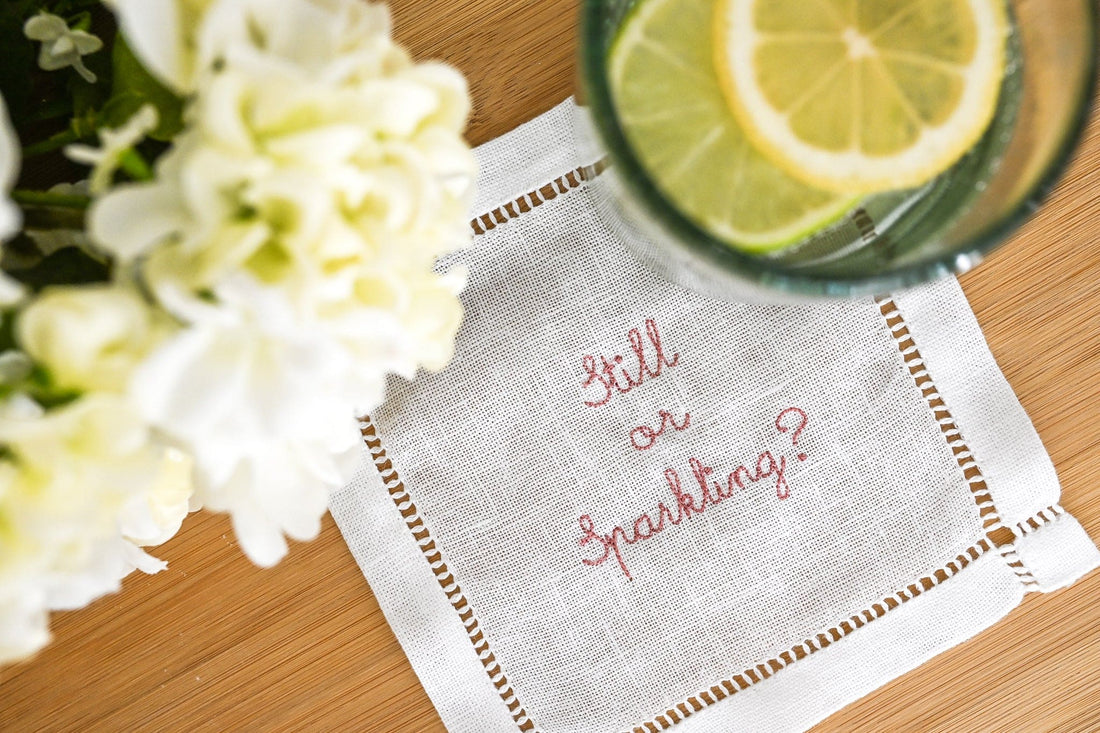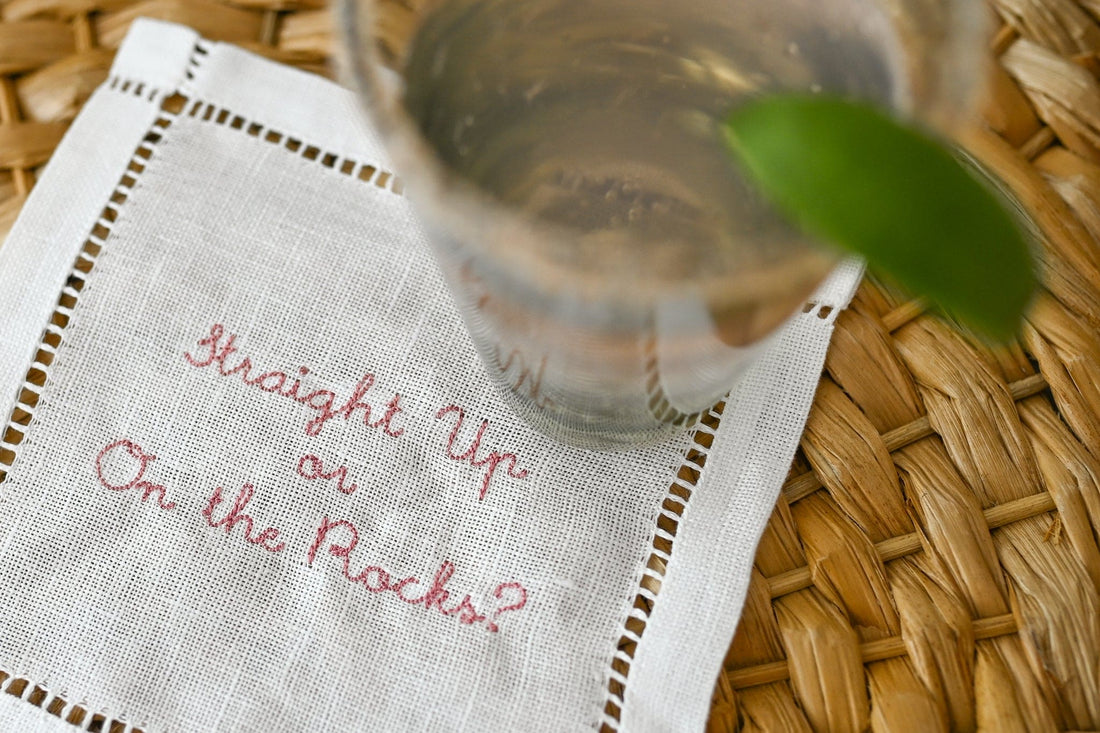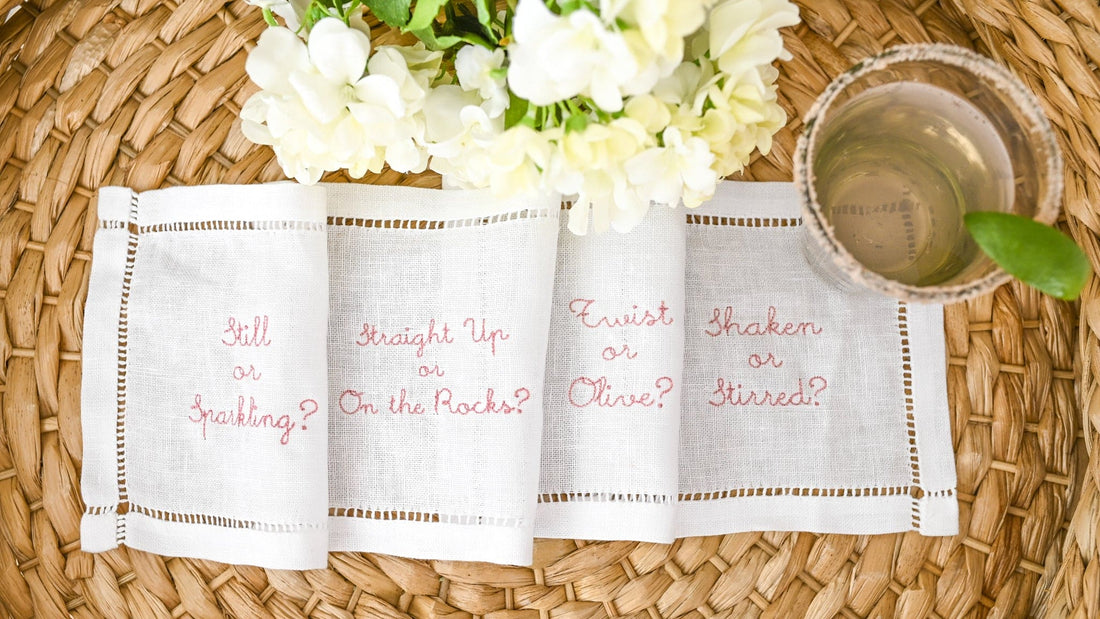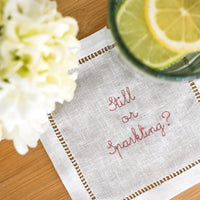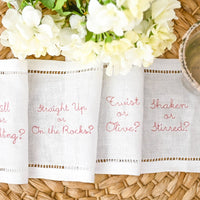 Half Past Seven x Caitlin Fisher 'This or That' Napkin Set
Color: White Linen with Dusty Pink Embroidery
Designed in partnership with Caitlin Fisher.
We love a little humor and think the contrast between the fine linen and the cheeky phrasing is the perfect cocktail hour punch. These napkins also double as a placeholder - remember the phrase on your napkin and you'll never lose your drink. Sold in sets of 4. 
Excluded from promotions.
Our napkins are made with 100% fine Italian linen, hemstitched in San Miguel de Allende, and embroidered in the United States.
Dry clean only.

Measures 6" x 6"
Caitlin's sense of humor really shines through in this napkin set. We love the contrast of the clever questions and the pink embroidery. This set can also serve as great conversation starters for a group that is just meeting. How will you answer the "this or that" questions?