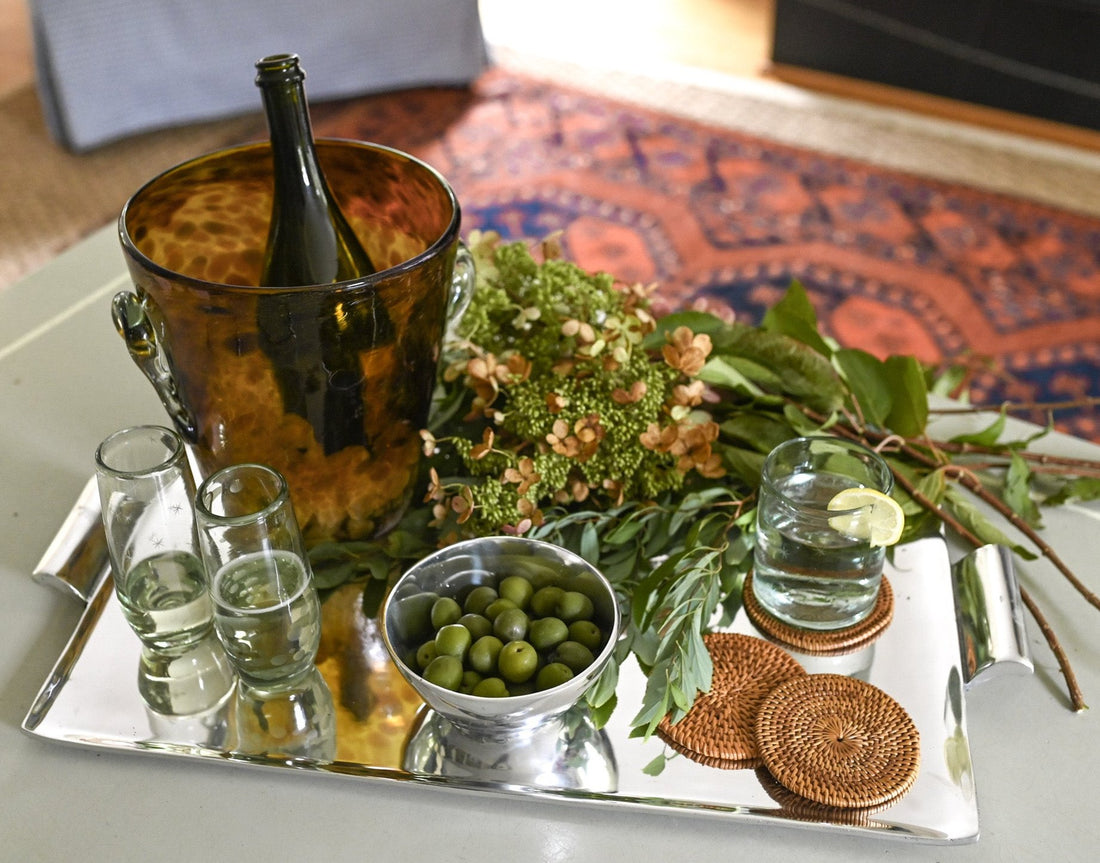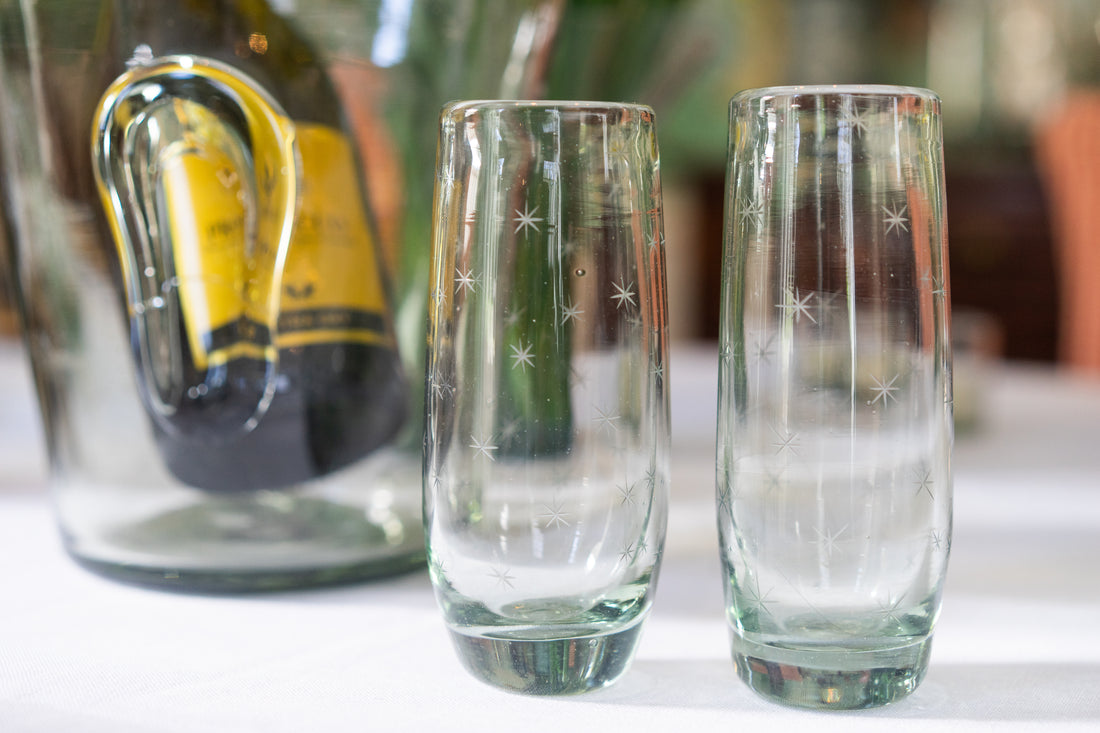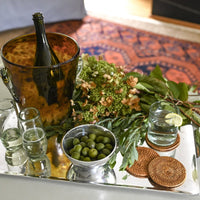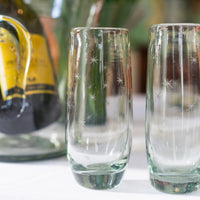 Starry Night Stemless Champagne Glasses, Set of 2
Color: Clear | Etching: Stars
Meet Stemless Wine's fancier sisters. Available in two etches - Twilight or Bubbles - these glasses are sturdy and dishwasher safe. Like all our glassware, they are mouth-blown and hand-etched in recycled glass. Sold in sets of 2 Starry Night Champagne glasses. Bubble glasses sold separately.  

These glasses were hand-etched and mouth-blown by artists in San Miguel de Allende, Mexico. The mouth-blowing technique is one that was brought to Mexico in the 1500s by Spanish settlers. Your purchase helps to support the preservation of heritage crafts.
Dishwasher safe.

Measures 2 1/2" x 6 3/4¨
We adore the juxtaposition of the tiny, hand-etched stars with the heavy weight of our glassware. We think this combination is stunning, whether it is in our water glass or our champagne glass. Our hand-etched stars feel festive yet still season-less and our mouth-blown glass is durable enough to stand up to regular usage.