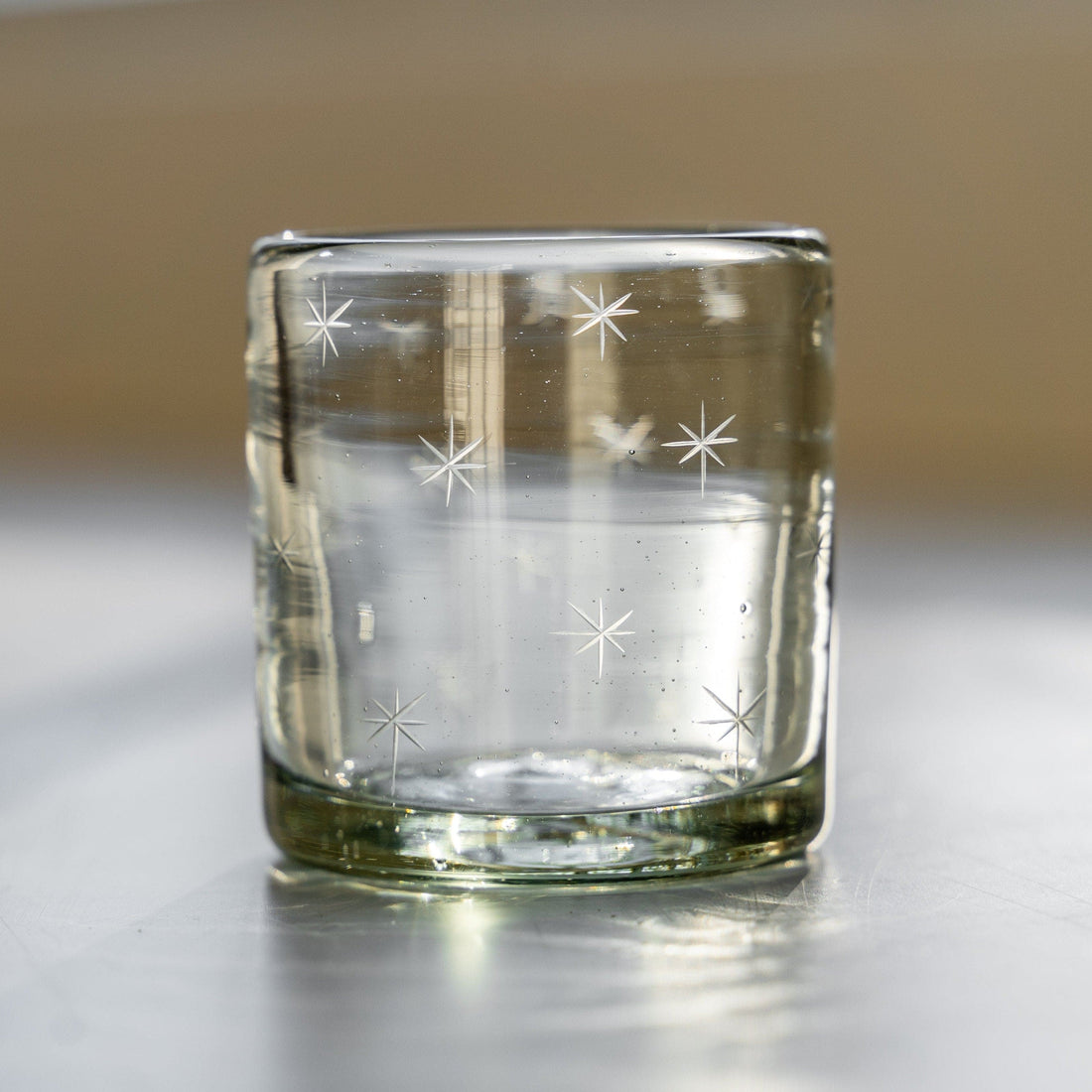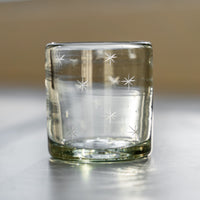 Clear Starry Night Votives, Set of Four
Color: Clear | Etching: Stars
Candlelight adds a little something extra to every gathering and the twinkle of our hand-etched stars is something to behold. Our votives are made with mouth-blown, recycled glass. Sold in sets of four.
Our votives, from San Miguel de Allende, Mexico, are made with a mouth-blowing technique that was brought to Mexico in the 1500s by Spanish settlers. Each purchase helps to support the preservation of heritage crafts.
Not recommended for dishwasher use.

Measures 2" x 2.5"
A little candlelight can go a long way. We love size of these votives, which are slightly bigger than our olive ones, and we love how the light reflects and twinkles off the hand-etched stars. These are the perfect addition to any tablescape.