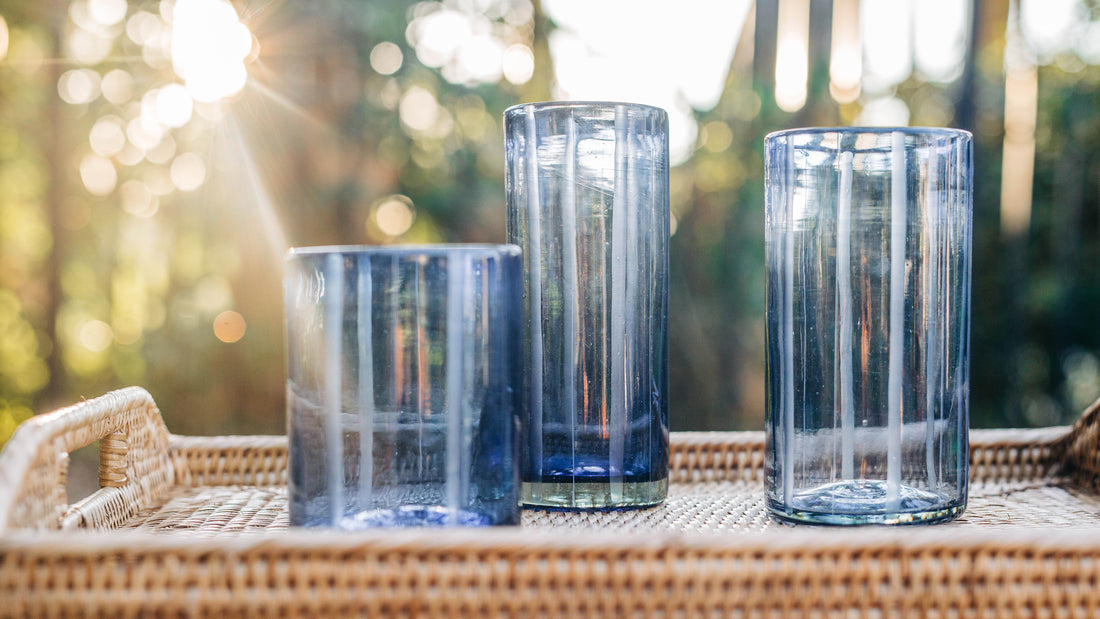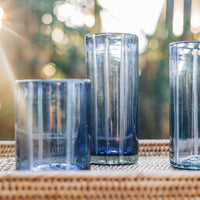 Smokey Blue Striped Water Glass, Set of 4
Color: Smokey Blue | Etching: Stripes
Pretty water glasses ensure that every party, and morning after, go more smoothly. Mouth-blown and hand-etched in Mexico, our water coolers are made with high-quality, recycled glass. Sold in sets of 4.
These glasses were mouth-blown and hand-etched by artists in San Miguel de Allende, Mexico. The mouth-blowing technique is one that was brought to Mexico in the 1500s by Spanish settlers. Your purchase helps to support the preservation of heritage crafts.
Dishwasher safe.

Measures 3" x 6"
We think our hand-etched stripe is the perfect choice for someone who likes a little detail but still wants a masculine finish. These glasses are heavy in your hand and are durable enough to handle regular usage.