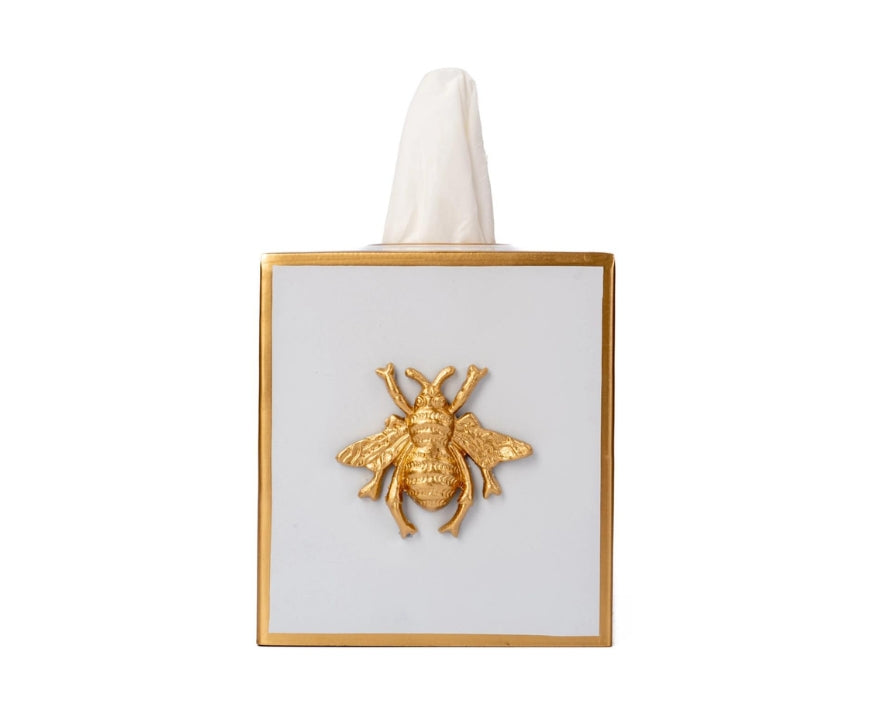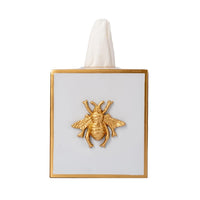 Regency Bee Tissue Box Cover
Hide your basic tissue box with this hand-stitched cover. This plain option is great for a minimalist decorator or in powder room that has a lot of patterns.
This tissue box cover is made out of white painted metal with a gold bee to the front.
Measures 6" x 5" x 5"
We love the simplicity of a tissue cover. Easy to slip on, this cover will hide any unsightly tissue boxes you pick up at the grocery. This cover also makes a great gift.