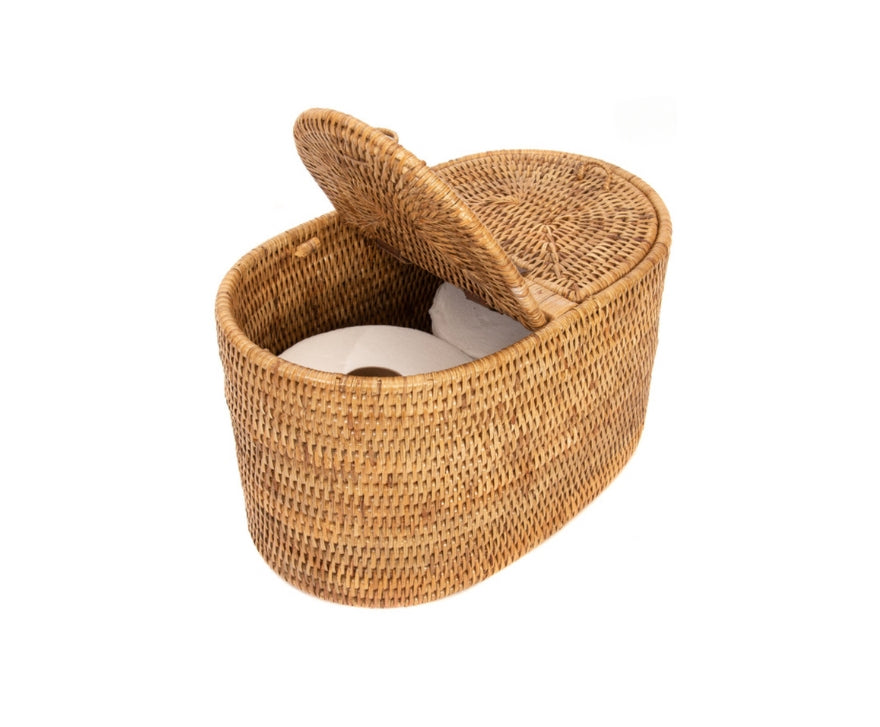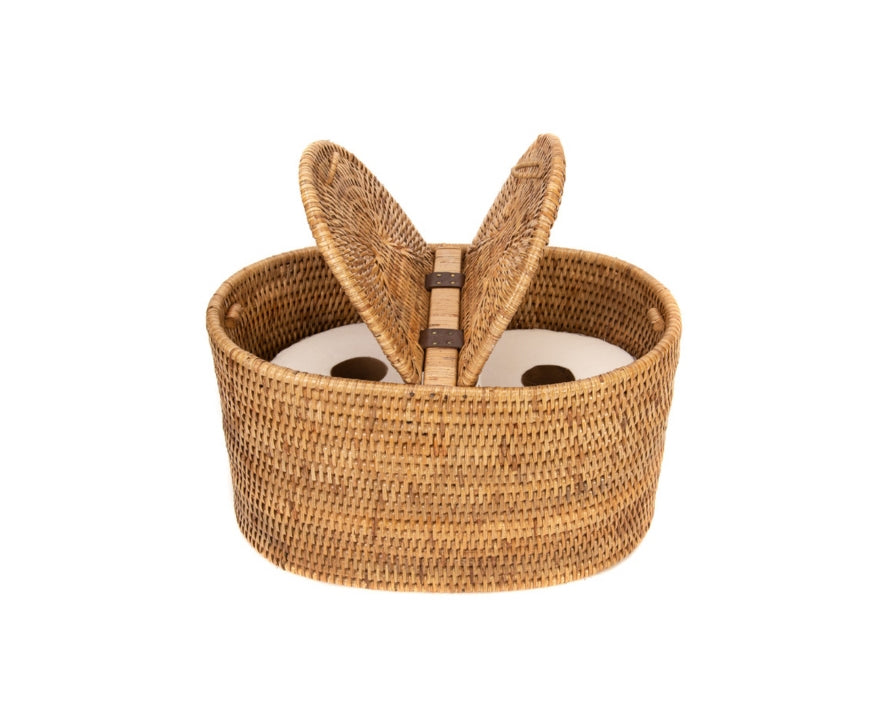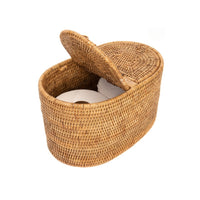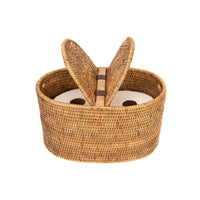 Oval Toilet Roll Bin
Color: Warm Honey
Chic and functional, this toilet roll bin will help your powder room stay stocked and the rattan will addd texture and interest to the room. We love the double top and the finger hooks are ergonomic and charming.
This oval toilet roll bin cover was hand-woven by Burmese artists with durable yet stylish rattan. We are proud to say that our rattan partners are committed being fair and responsible in every aspect of their business - socially, economically, and environmentally.
Products are handmade and each piece is unique. Slight variations and imperfections exist. To clean, wipe with a damp cloth.

Measures 13" x 8" x 7"
We love chic organization and this bin is just that. It will help one of your most high-traffic rooms stay stocked, but also provides some dimension with our tightly woven rattan.