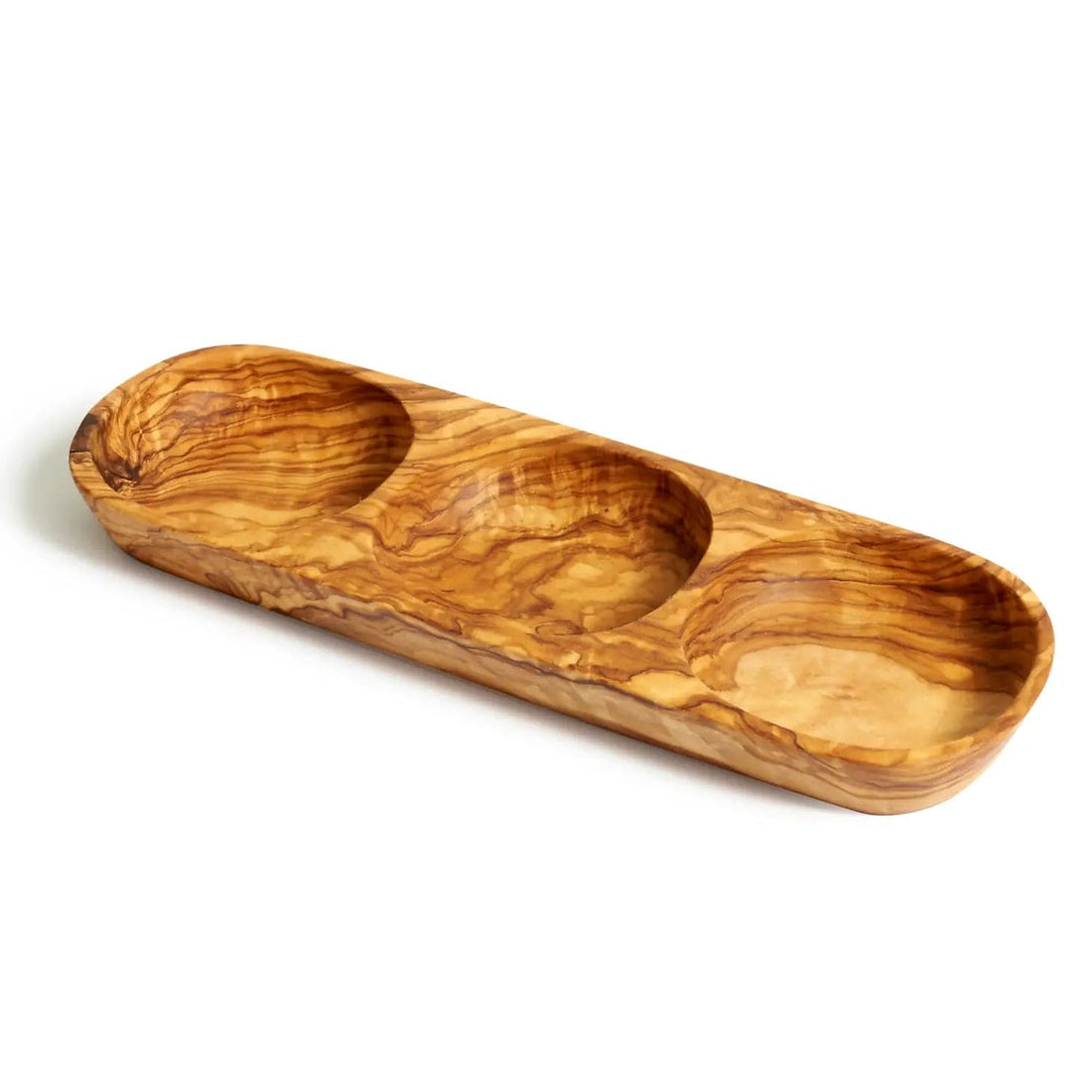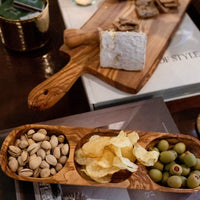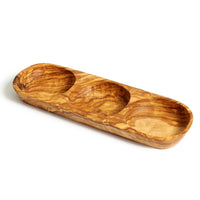 Olive Wood Three Section Tray
Color: Natural Olive Wood
The Three Section Tray is perfect for serving olives, snacks, dips much more. The tray can also be used for decoration or to hold jewelry, keys, etc. Olive wood is a hard wood making it very dense and durable for everyday use.
All products are made from a single piece of wood - they are seamless and no two pieces are alike.
Olive wood is dense and non-porous which mean that these bowls won't absorb odor and won't stain.

Not recommended for dishwasher use. Hand wash and polish with food safe oil.

Measures 11" long x 4" wide
We love things in threes and think this tray is ideal for a variety of appetizers. Whether you're serving our favorite - the European trio- fruit, crackers, dips, etc, it's the perfect size for a quick bite or snack.