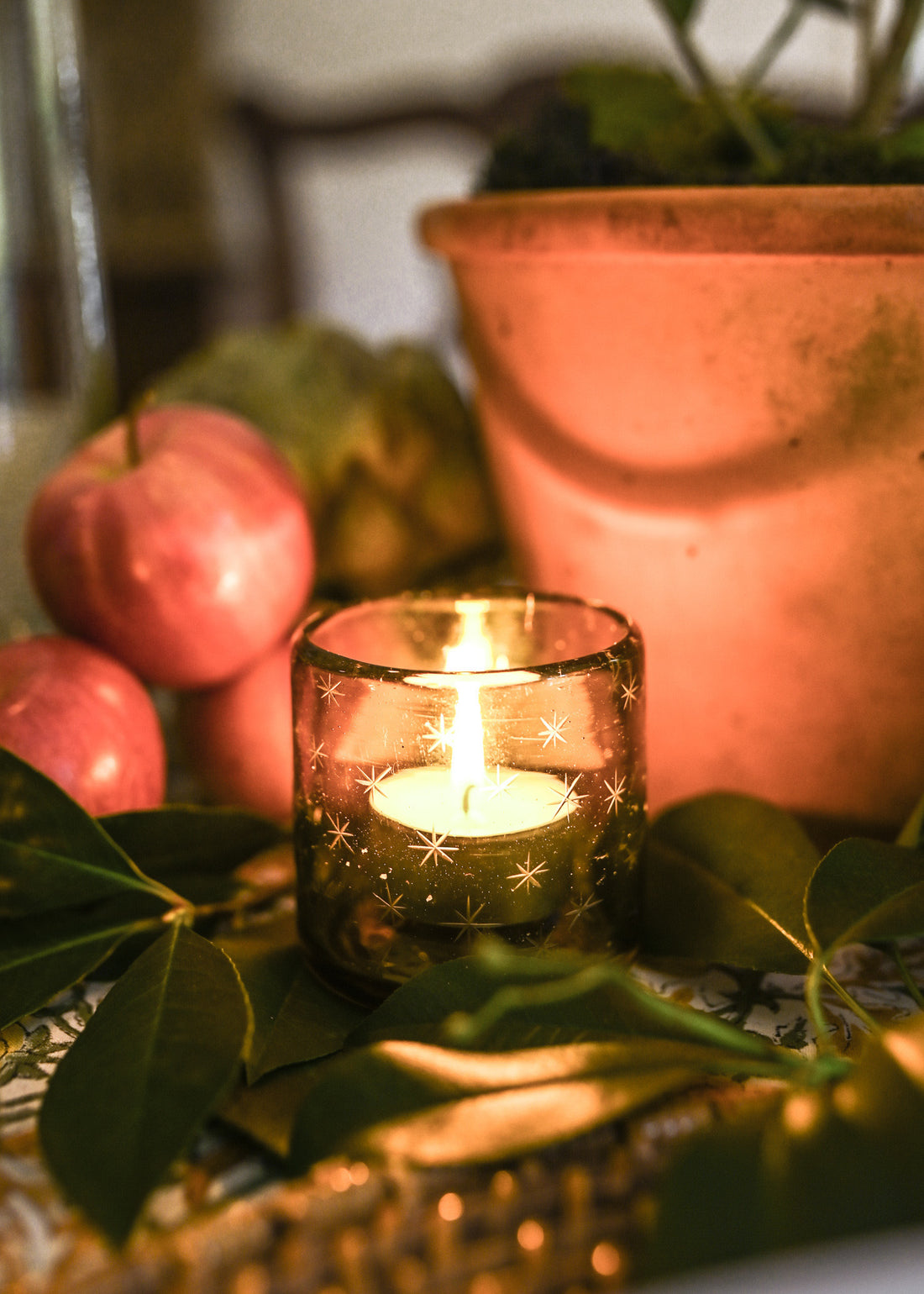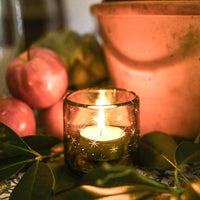 Starry Night Olive Votives, set of Four
Color: Olive | Etching: Stars
As seen in "Molly Finds." Candlelight adds a little something extra to every gathering and the twinkle of our hand-etched stars is something to behold. Our votives are made with mouth-blown, recycled glass. Sold in sets of four.
Estimated to ship the first week in December. 
Our votives, from San Miguel de Allende, Mexico, are made with a mouth-blowing technique that was brought to Mexico in the 1500s by Spanish settlers. Each purchase helps to support the preservation of heritage crafts.
Not recommended for dishwasher use.

Measures 2 1/2 " by 2 1/2"
We have cracked the code on the perfect season-less shade of green. Our vintage olive is unexpected in the fall, an understated green during the holidays, and floats into spring and through summer seamlessly. We love this color and think you should expect to see more of it as the temperatures warm up.