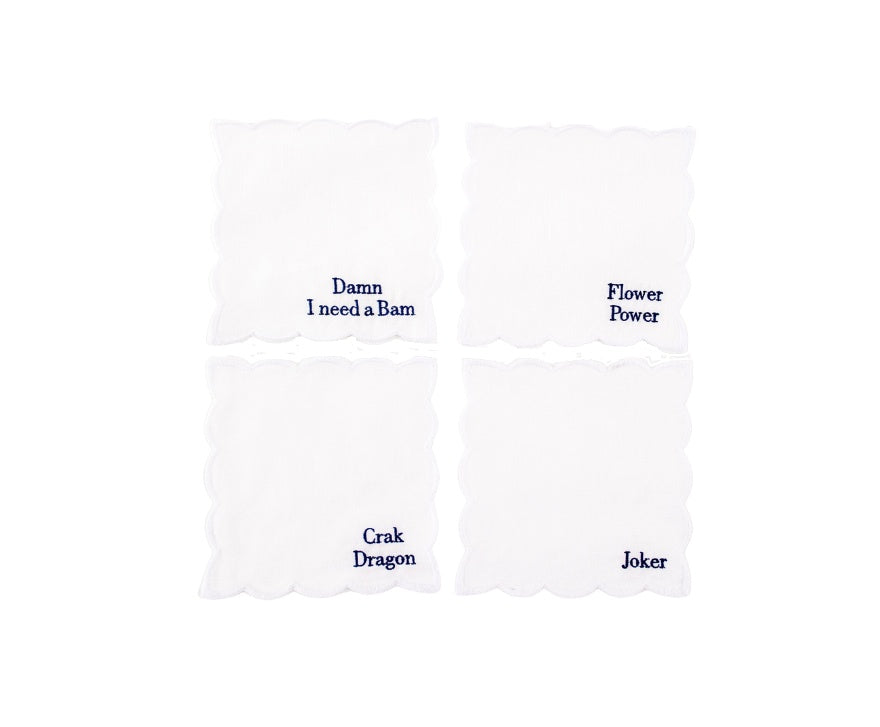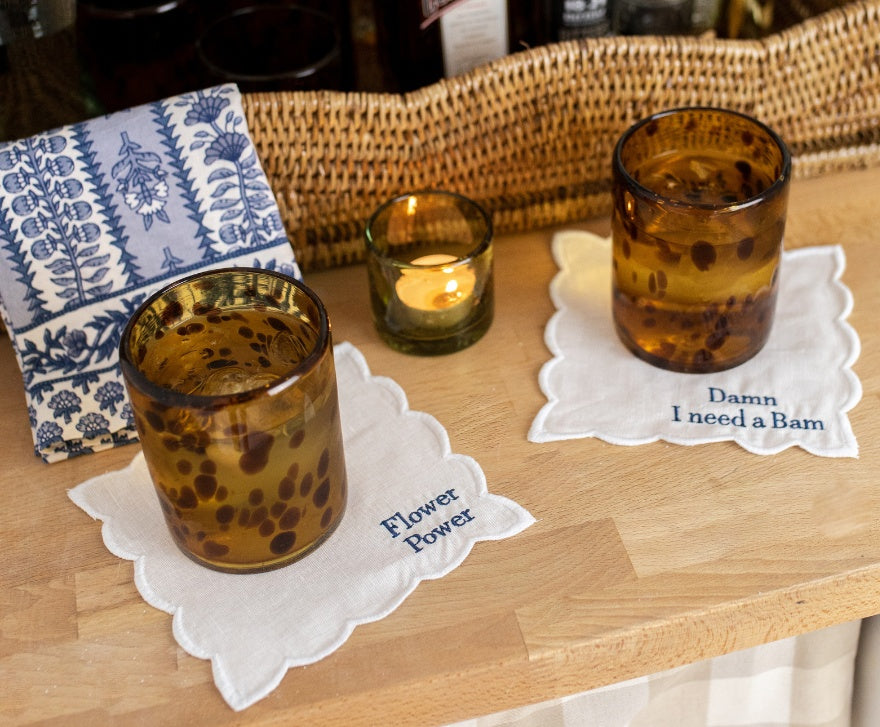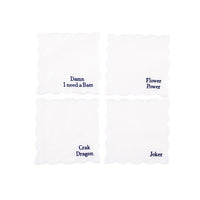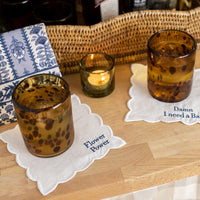 "Mahjong!" Napkin Set
Color: Navy Embroidery on White Scalloped Linen
If you play mahjong, these phrases will resonate. And if you don't play mahjong, but know someone who does, these napkins are the perfect gift. Sold in a set of 4. Each napkin in the set dons a different mahjong phrase or wish.
Hand-stitched in the United States.





Dry clean only.

Measures 6" x 6"



We love this tongue-and-cheek mahjong phrases and think they are the perfect addition to your next game. Regardless of whether you win or lose, you'll be sippin' in style.