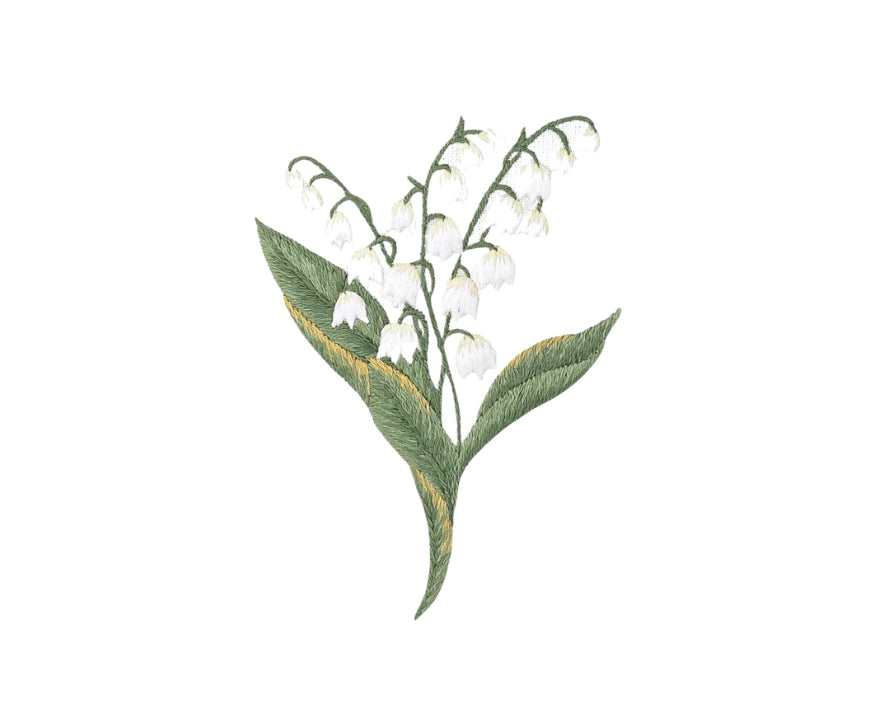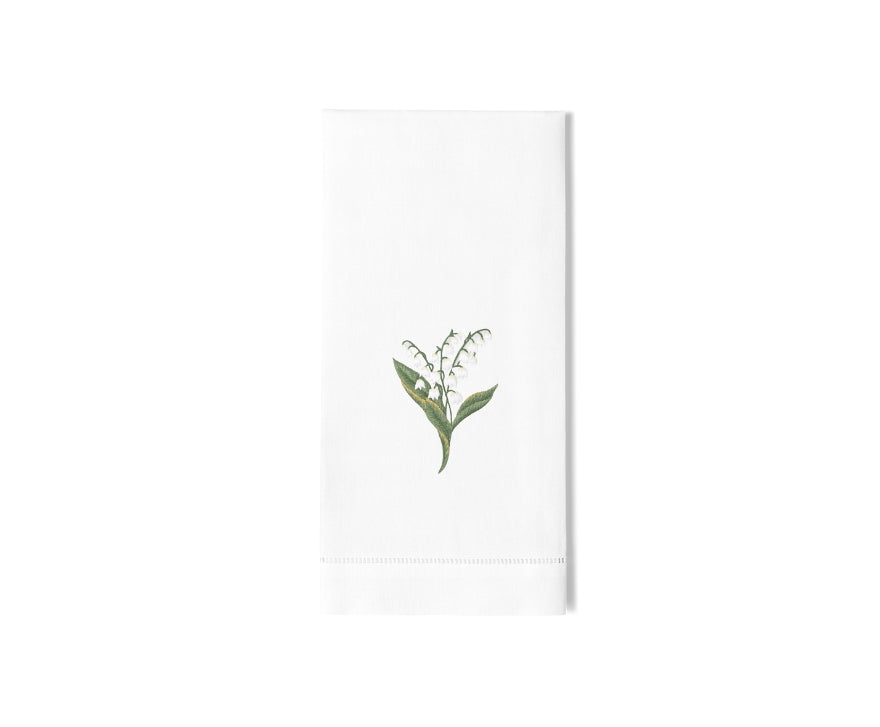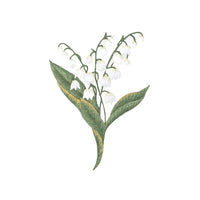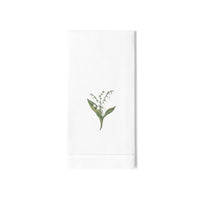 Lily of the Valley Botanical Hand Towel
In our opinion, a linen hand towel immediately elevates any powder room. Our lily of the valley motif is one of the more feminine in our collection and we love it's charming blooms.
Hand-stitched embroidery on white cotton hand towel.
Measures 24" x 16"

We love layering our linen hand towels over a terry cloth one, bringing both style and practicality to your room. The lily of the valley incorporates a nod to nature and is one of our more feminine motifs.