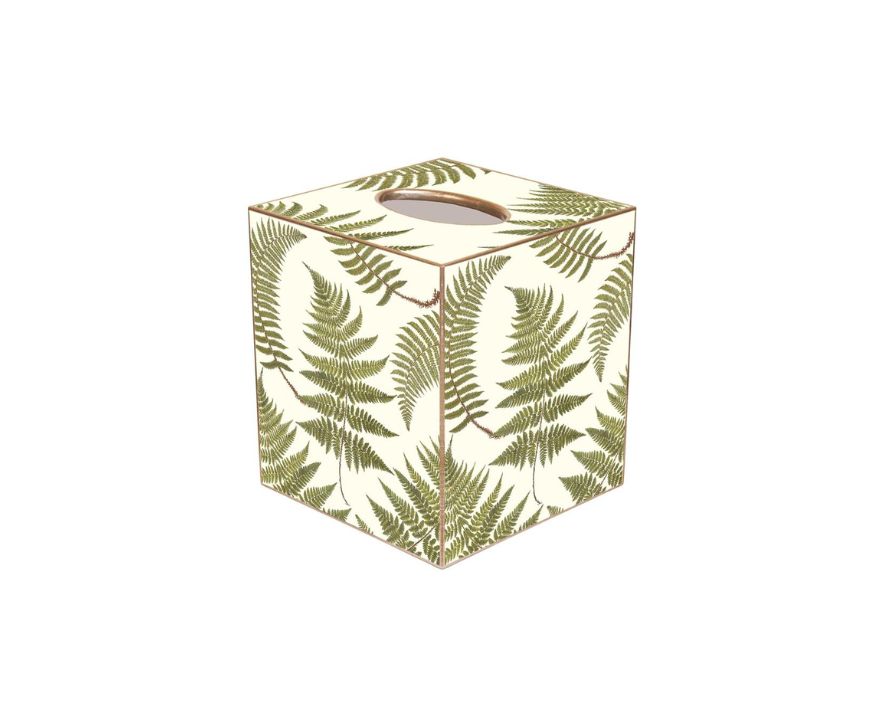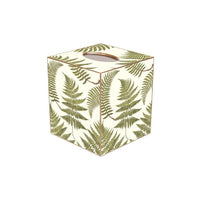 Ferns on Cream Tissue Box Cover
Hide your basic tissue box with this enameled cover. We love a botanical print and these ferns feel neutral and relevant year-round.
Handmade in the United States.
This tissue box is made out of papier mache.

Measures 5.5" x 5" x 5"
We love the simplicity of a tissue cover. Easy to slip on, this cover will hide any unsightly tissue boxes you pick up at the grocery. This pattern is a neutral and could work with many decors. This cover also makes a great gift.