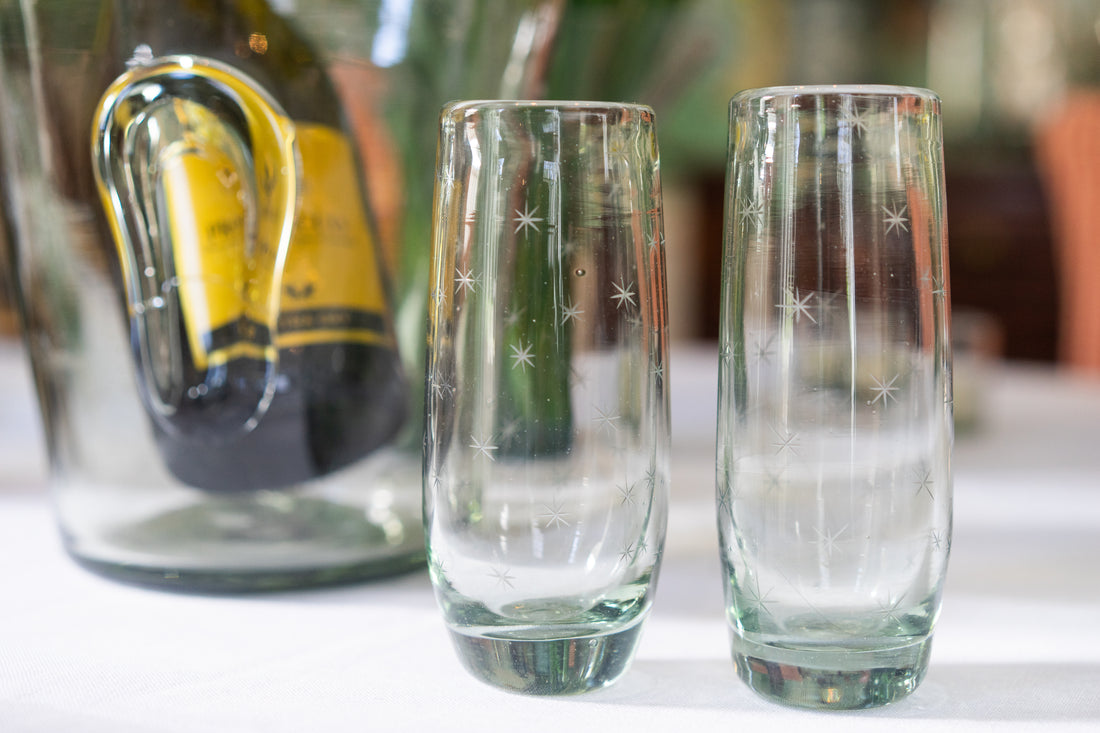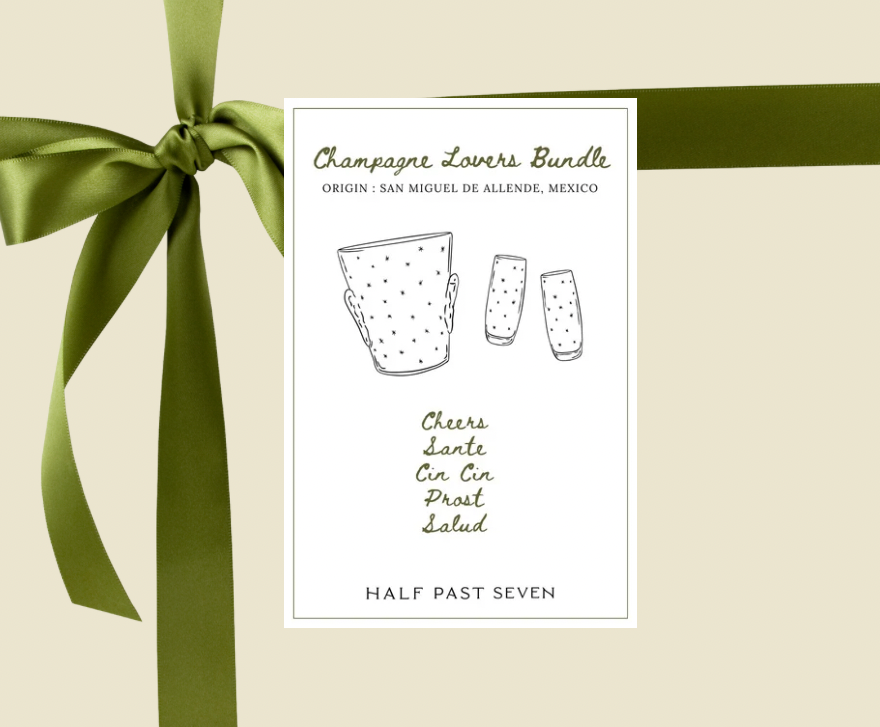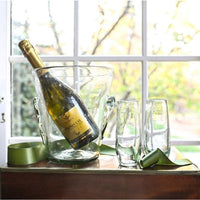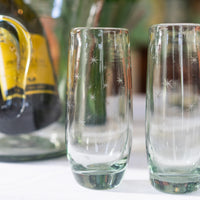 Celebrate the season with this champagne holiday bundle. Included in this set is a Starry Night Ice Bucket and a pair of Starry Night Champagne glasses. The bundle will include a gift insert and is tied in a green ribbon. 
Quantities are limited as this is a holiday bundle. 
Our glasses and buckets, from San Miguel de Allende, Mexico, are made with a mouth-blowing technique that was brought to Mexico in the 1500s by Spanish settlers. Your purchase helps to support the preservation of heritage crafts.
Champagne Glasses are dishwasher safe.

Champagne Bucket is not dishwasher safe. To clean, wipe with a damp cloth.

Bucket measures 9 1/2" by 9 1/2"
We love the whimsical nature of our hand-etched stars and think this duo is makes the perfect holiday gift. All you need to add is a bottle of champagne!