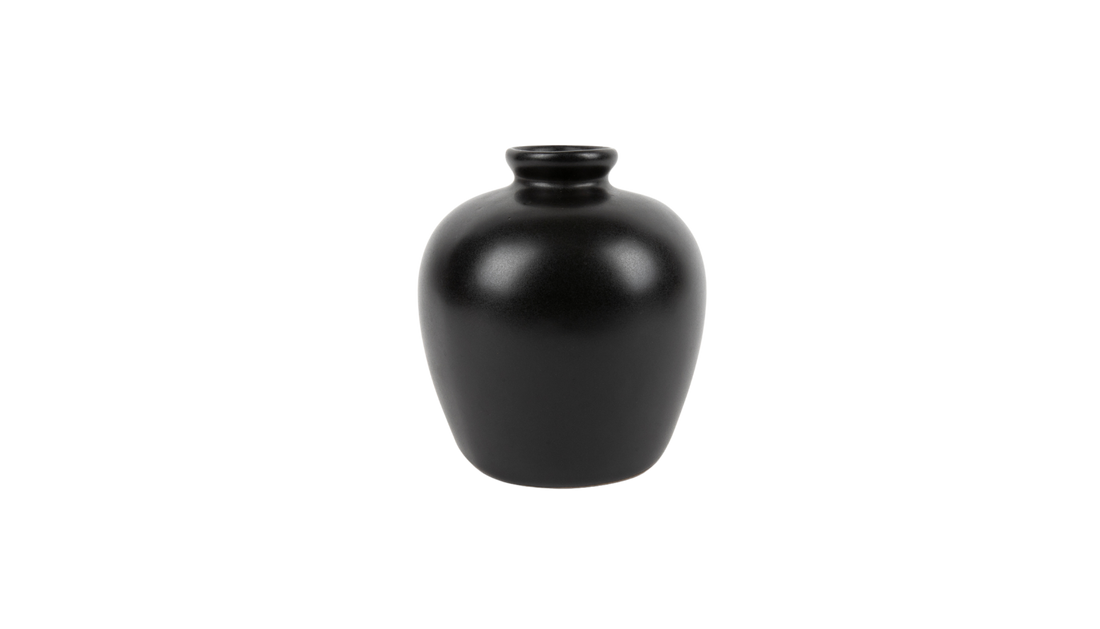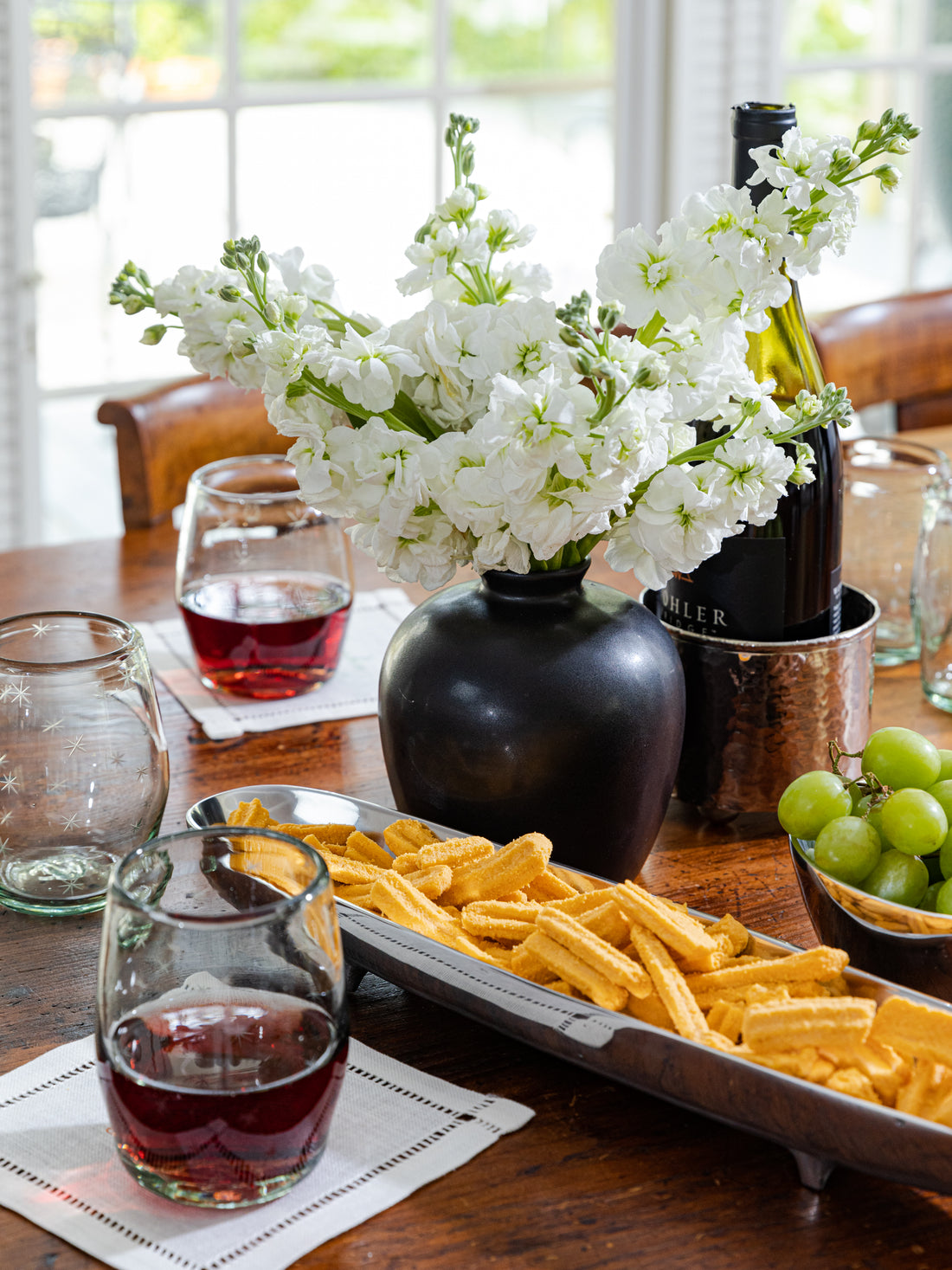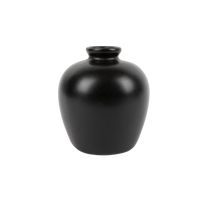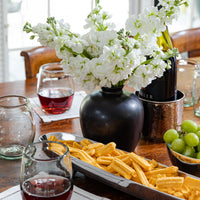 Lunar Flower Vase
Color: Smoke
Much like food, black is the perfect neutral for flower arranging and all flowers "pop" against our "smoke" color. The narrowed throat of the vase makes arranging easy!
Please note that as unique, handmade pieces, no two are ever exactly the same, and texture and size can vary slightly. As with all splatter-ware, each piece is different as the splatter is painted by hand and lands differently on each piece. Our website photos are a close representation, but may not be identical to the piece you receive.
Our ceramics are handcrafted in Guanajuato, Mexico by a family company who have been in business for more than 30 years. The clay is sourced from the Veracruz and Hidalgo regions of Mexico (a brown clay and a red clay, respectively).
Hand wash. Dishwasher use not recommended.
Flower arranging can be daunting but this vase makes it easy. The narrow top provides appropriate structure and the short height means almost any size flower will work. Whether it's green holly stems in the winter or brightly colored zinnias in the summer, your arrangement will pop perfectly against our "smoke."