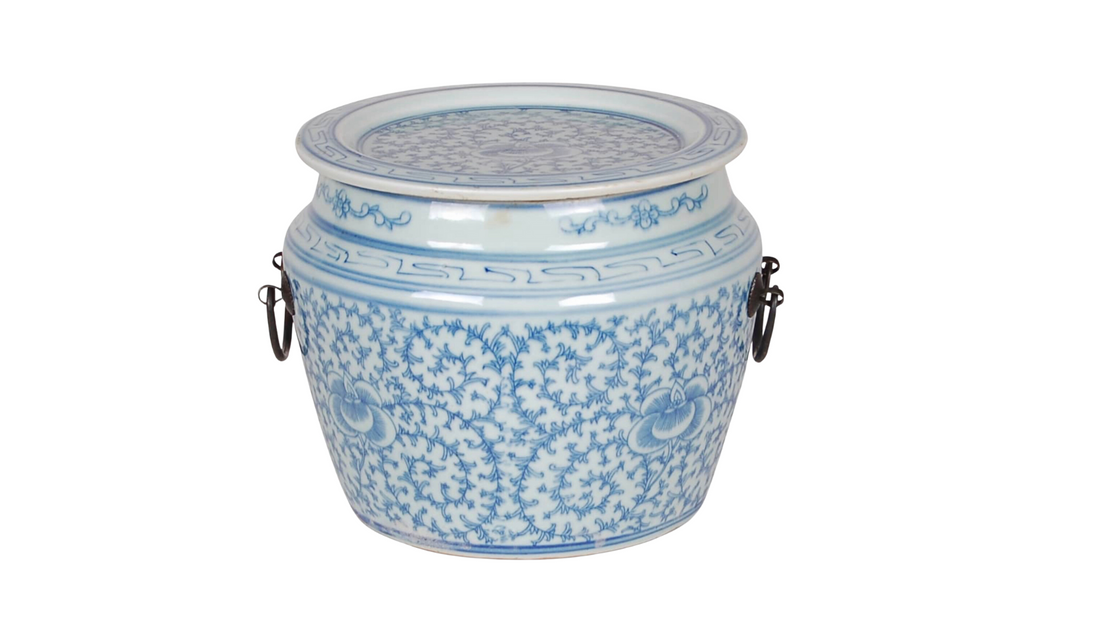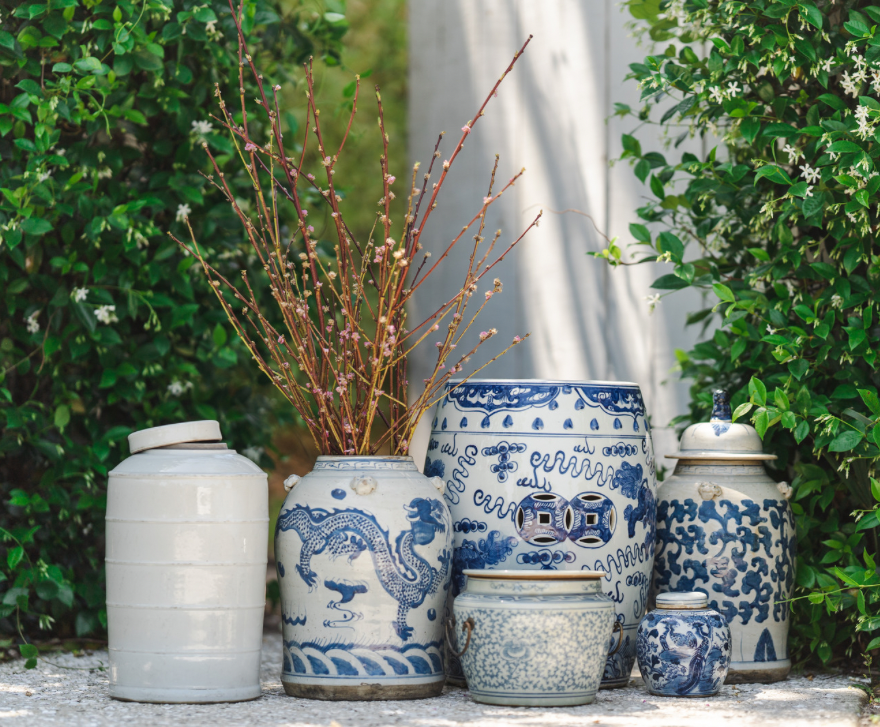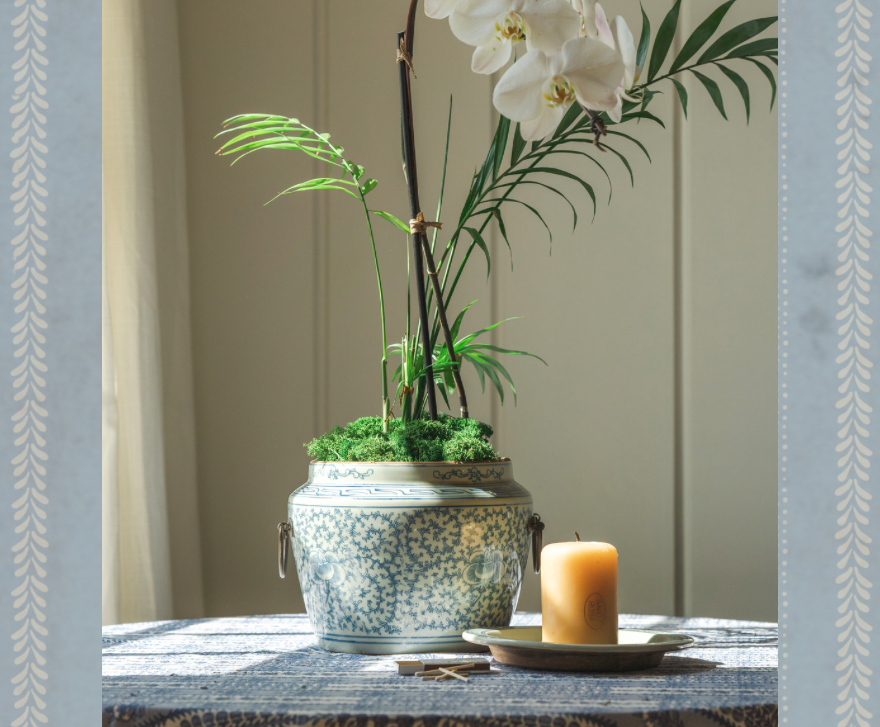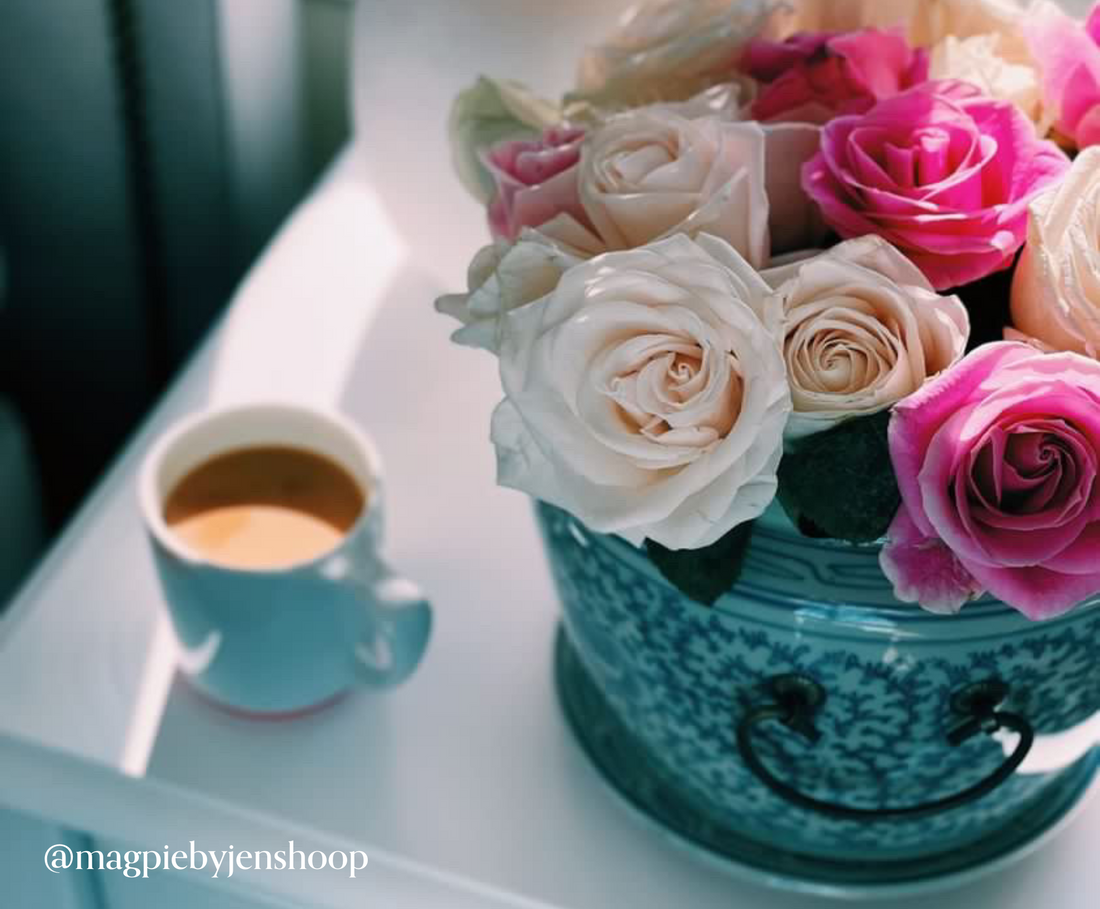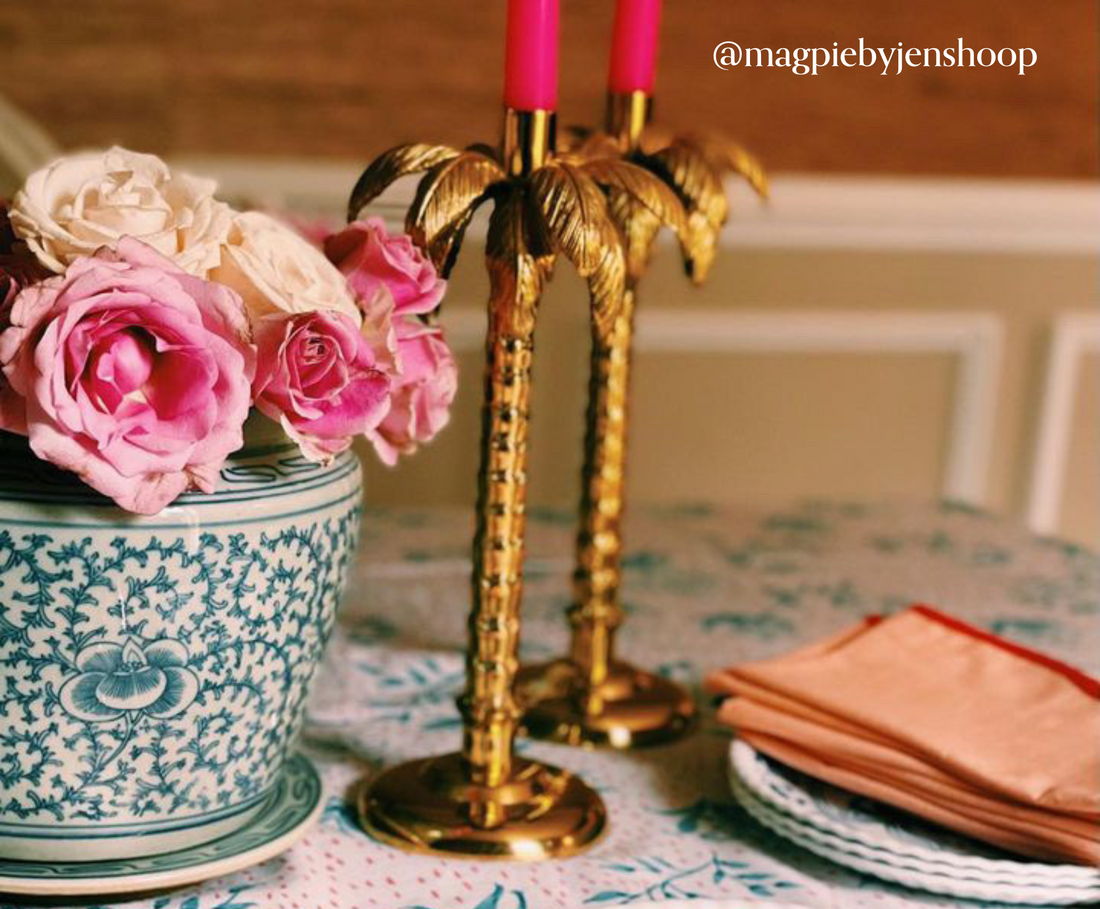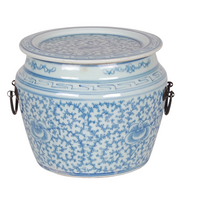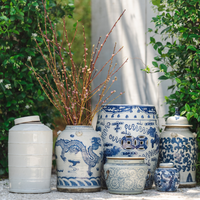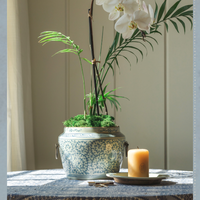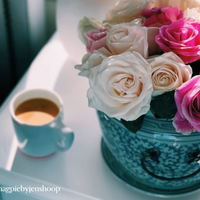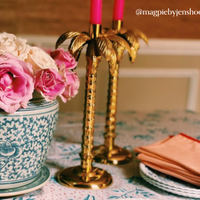 7" Jar with Lid & Handles
Color: Blue and White
One of our latest chinoiserie finds, this jar is beautiful and functional. The handles differentiate it from most blue and white pieces and the lid provides diversity in styling. Style this piece on a coffee table, bookshelf or tucked in the corner of your kitchen, or style as a table centerpiece with flowers.
As seen on Magpie by Jen Shoop.
Handthrown in cottage studios, no two pieces are alike. Variations in pattern, glaze, color, and size are not defects. They are the marks of individual craftsmanship and the use of time-honored, ancient techniques.
Not recommended for dishwasher use. Wipe clean with a damp cloth.

Measures 7" tall
This jar is the perfect marriage of beauty and function. We love the soft blues, the handles and the different looks the lid provides: leave the lid on for a tailored look in a bookshelf or on a coffee table or remove and fill with flowers to use as a vase.