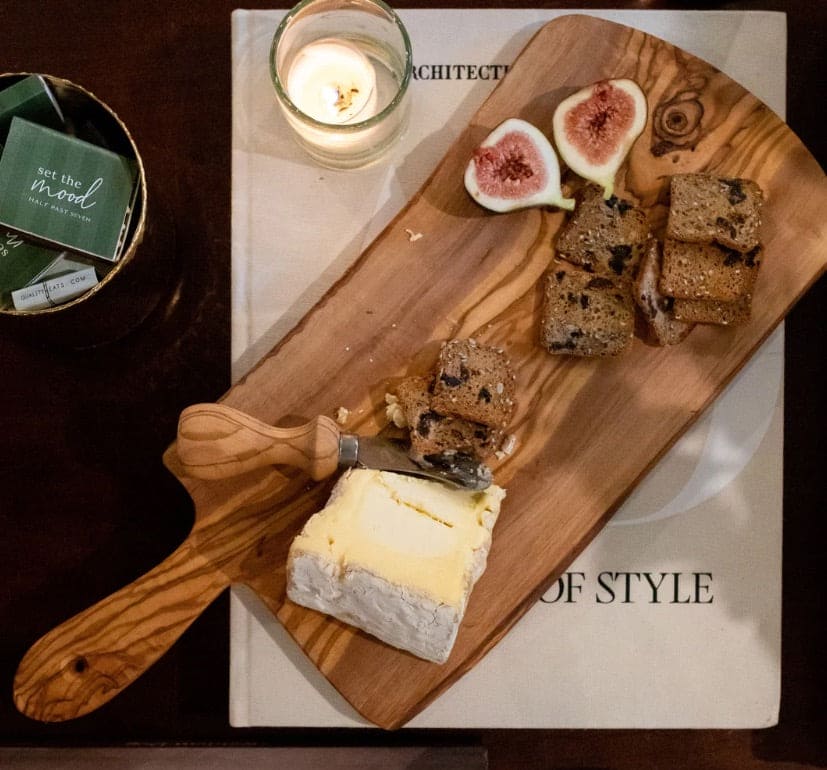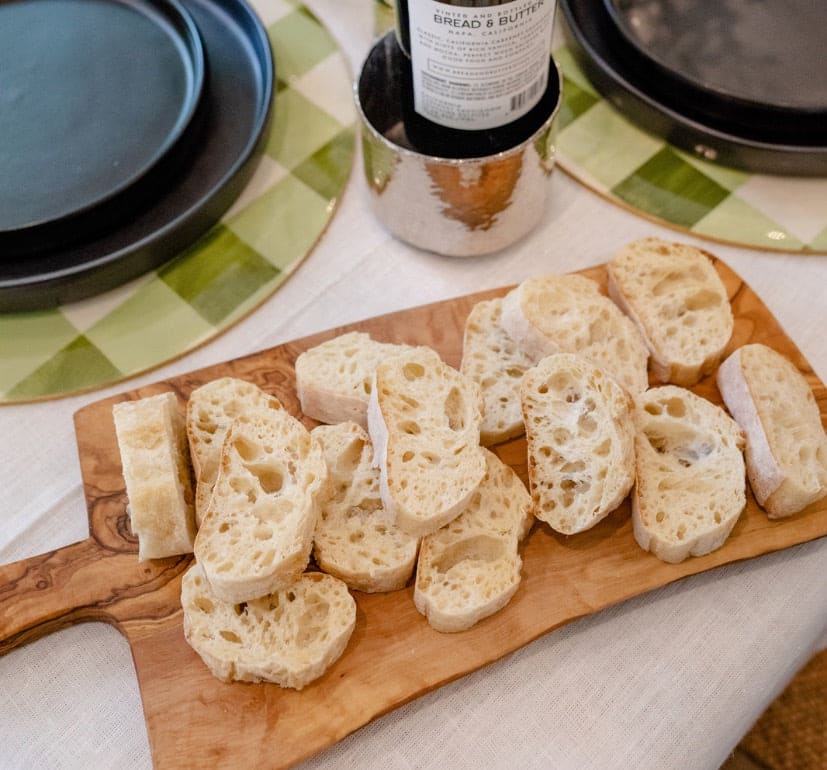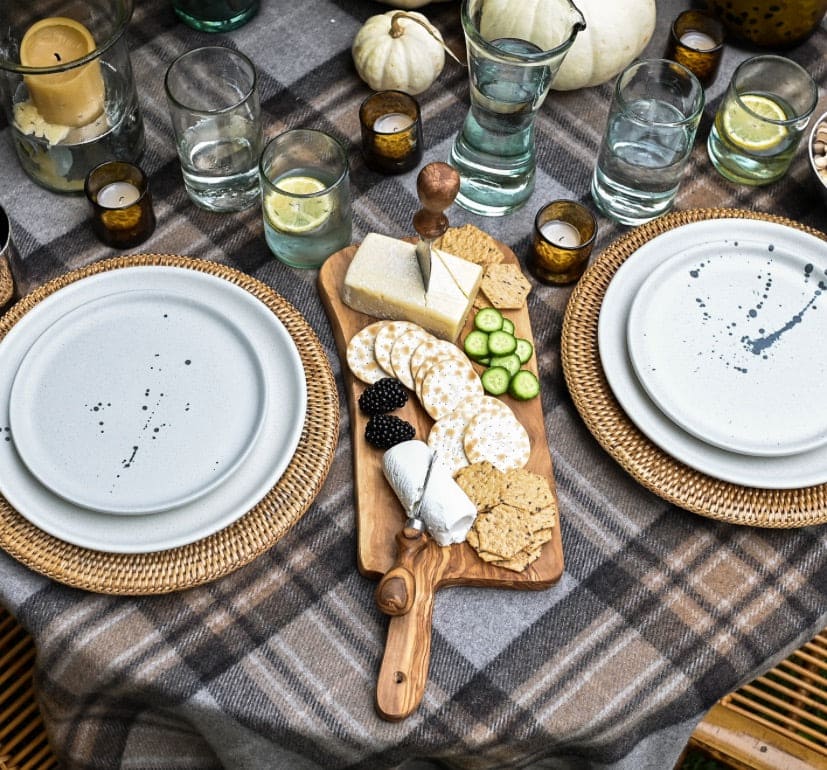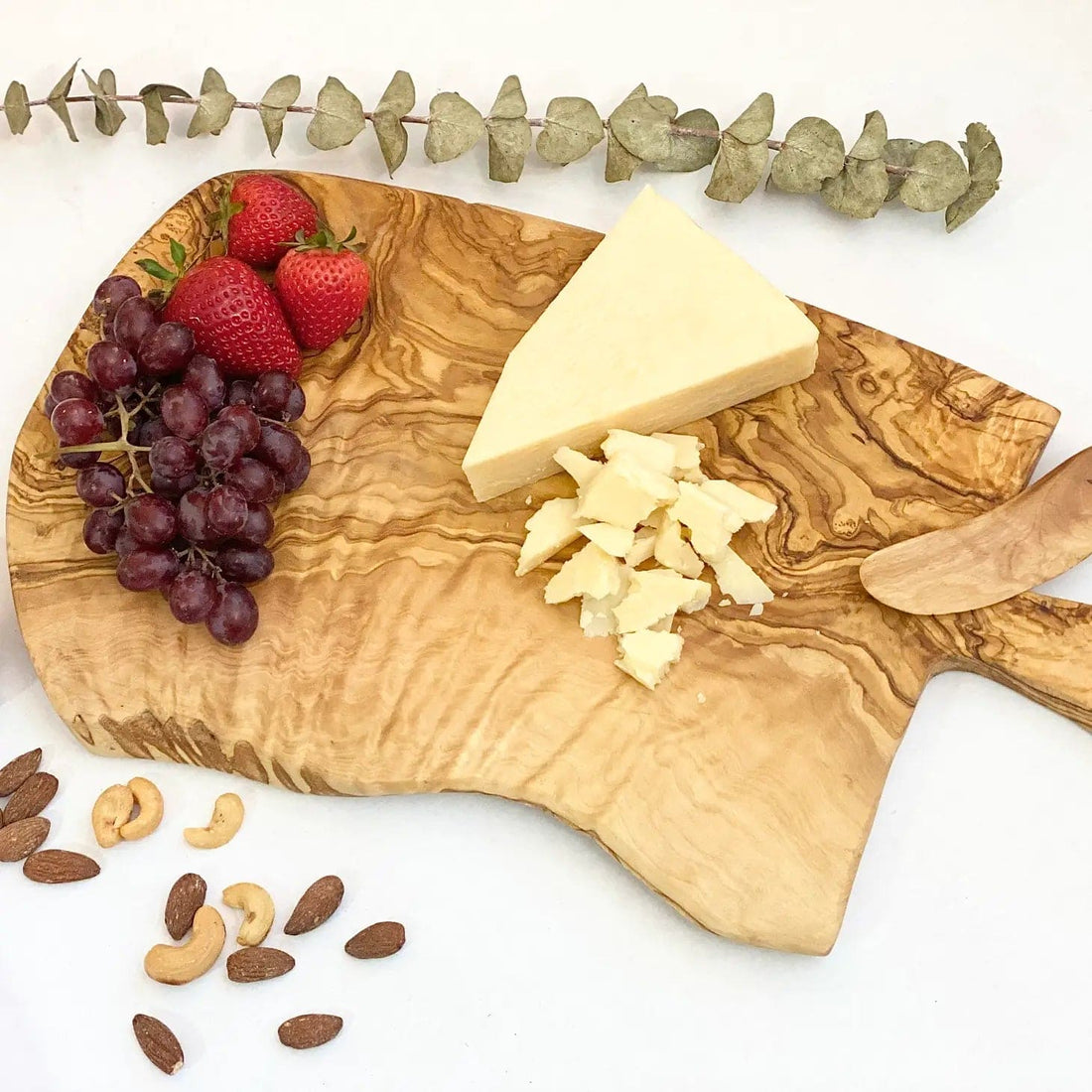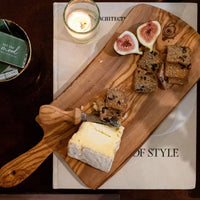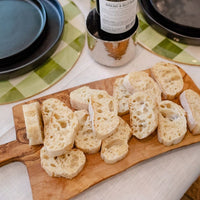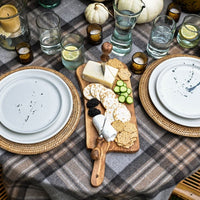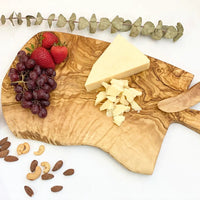 Olive Wood Rustic Cheese Board
Color: Natural Olive Wood
Cheese boards are an entertaining essential and we love one with extra personality like this one. It boasts the distinct swirling patterns of the trees' twisted trunks but is a smooth surface for your spread. Nonporous by nature and coated in a protective layer of olive oil, olive wood products are safe and sustainable.
All products are made from a single piece of wood - they are seamless and no two pieces are alike.
Olive wood is dense and non-porous which mean that these bowls won't absorb odor and won't stain.

Not recommended for dishwasher use. Hand wash and polish with food safe oil.

Measures 17.7" x 7"
We love the atypical shape and curve of this cheese board. The handle also adds a dose of personality and the size is ideal (not too big and not too small).