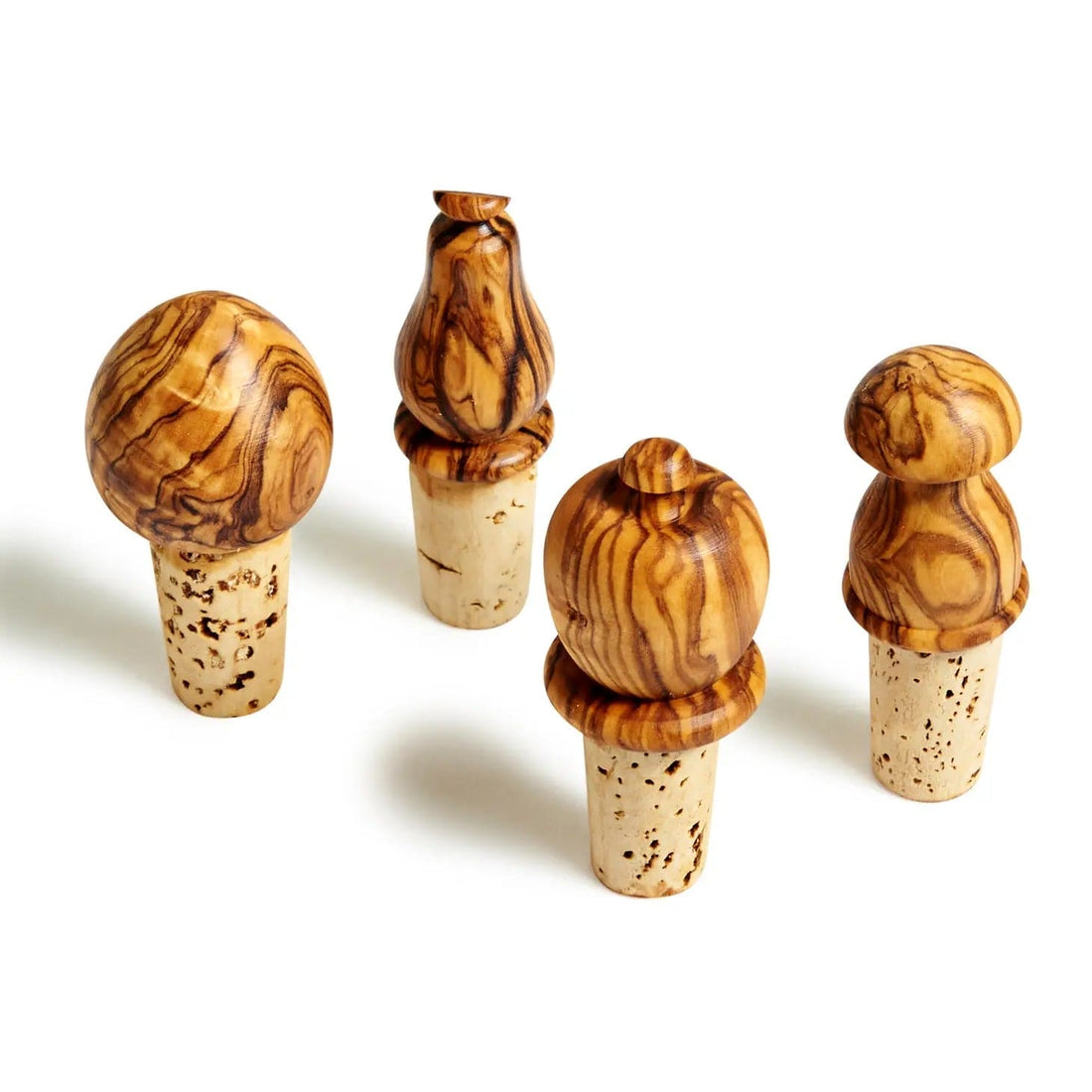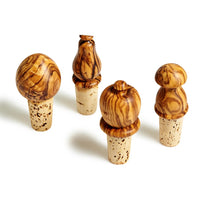 Olive Wood Bottle Stoppers, Set of 4
Color: Natural Olive Wood
This set includes toppers in various shapes and sizes. These bottle stopper component are a standard size to fit most wine, olive oil or sparking water bottles. Sold in a set of four.
All products are made from a single piece of wood - they are seamless and no two pieces are alike.
Olive wood is dense and non-porous which mean that these bowls won't absorb odor and won't stain.

Not recommended for dishwasher use. Hand wash and polish with food safe oil.

Each stopper measures 2.5" long
We think these stoppers are so clever and a lovely way to add a little personality to your open bottles. Each one is slightly different, make them one of a kind.