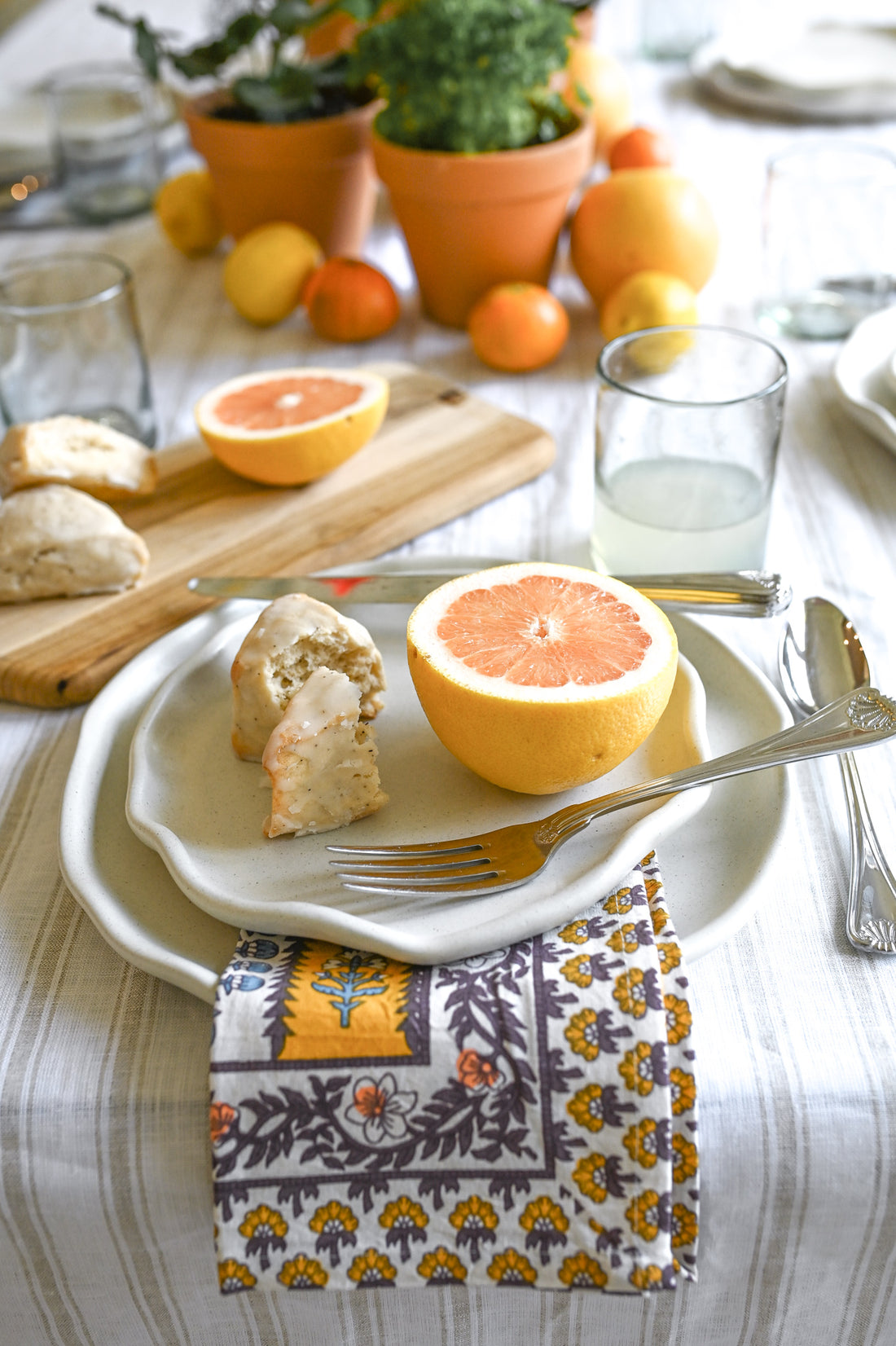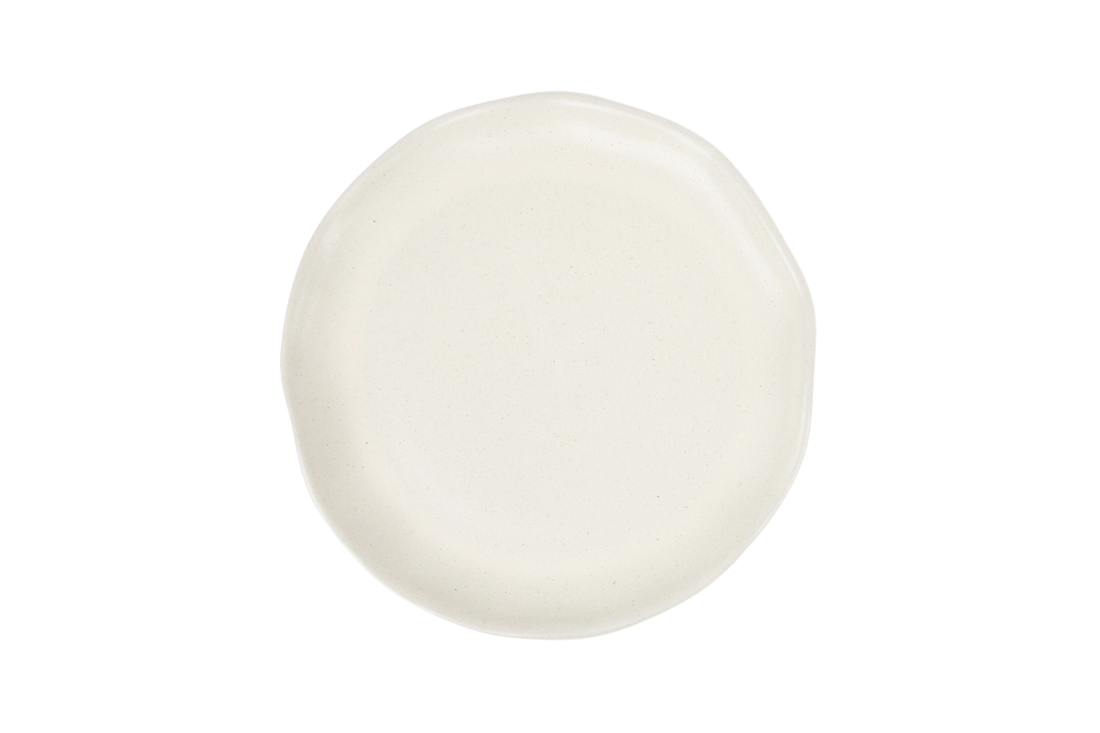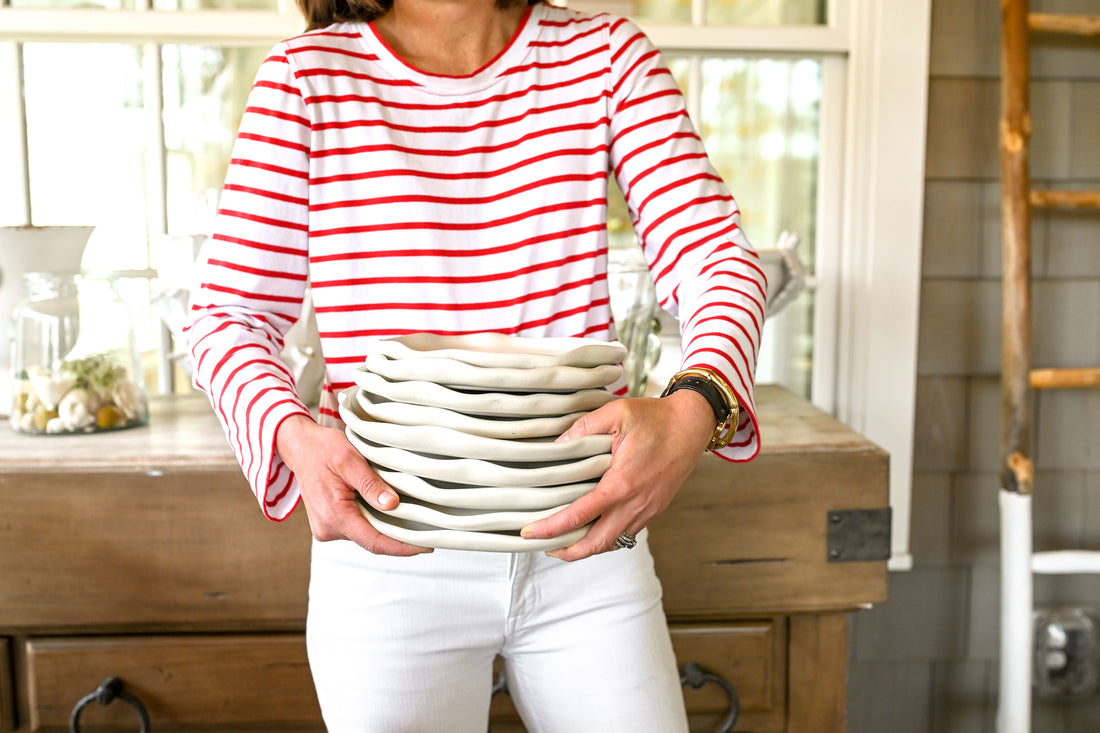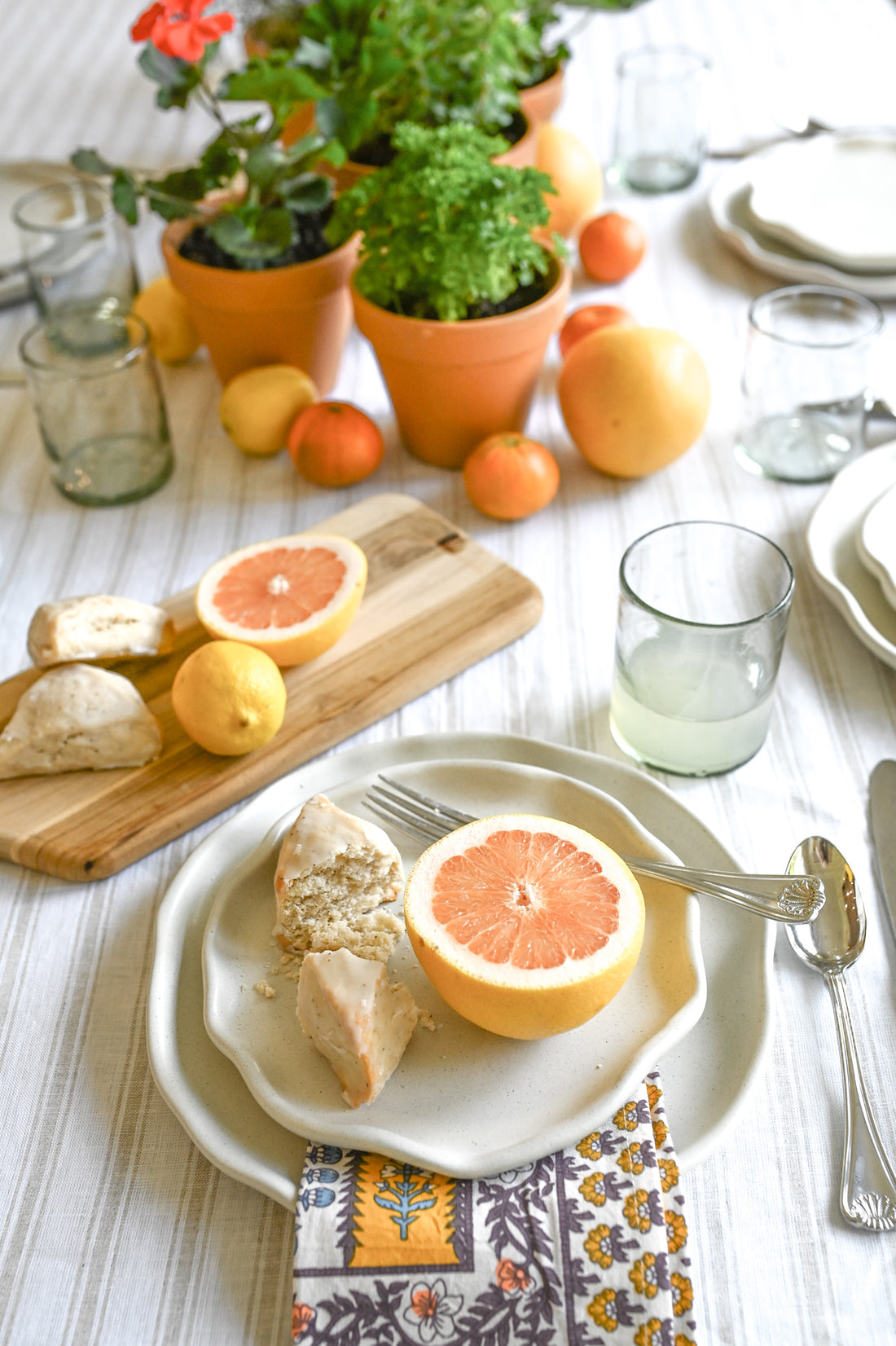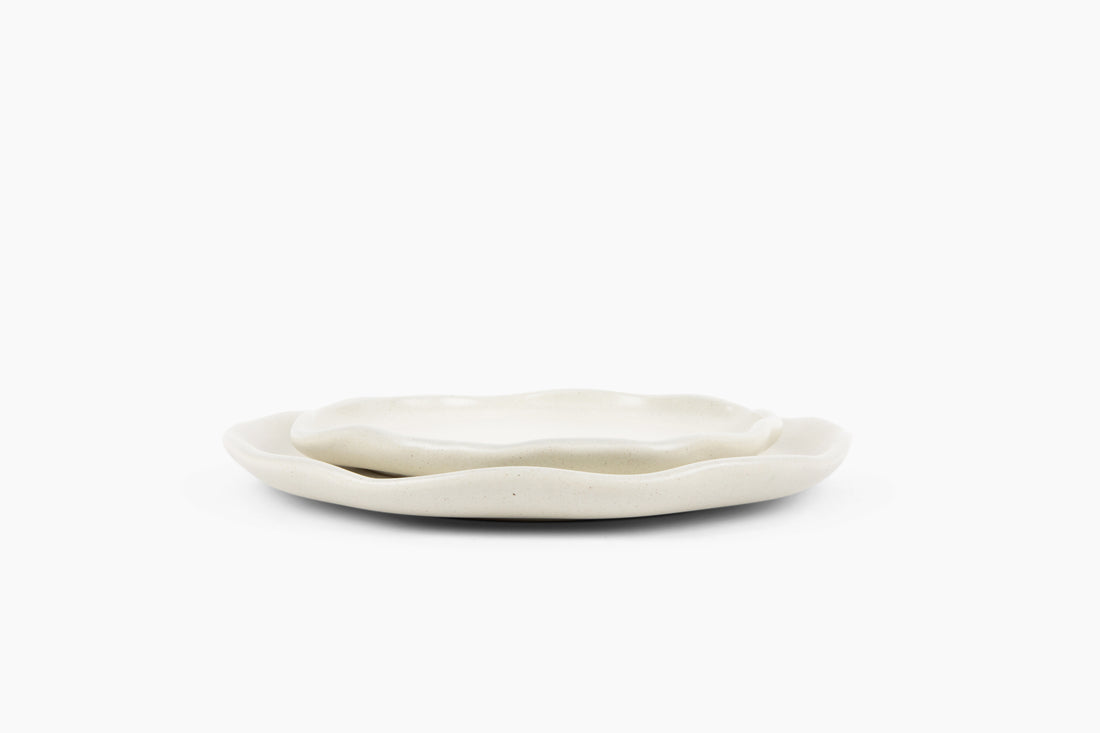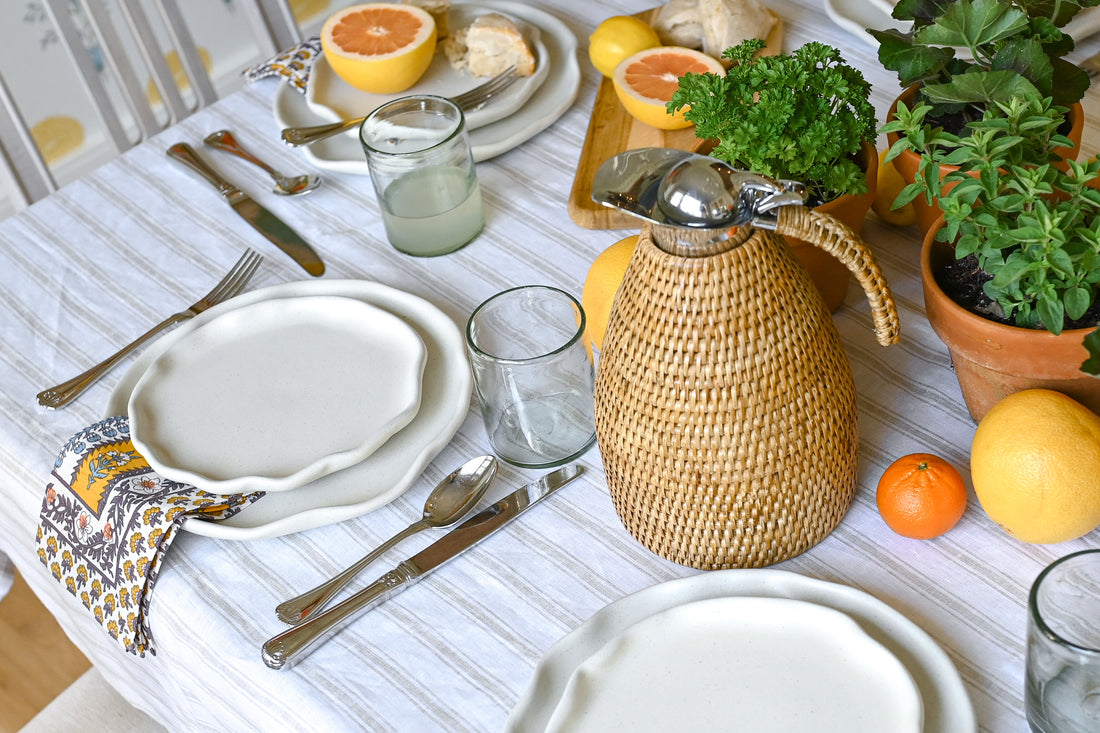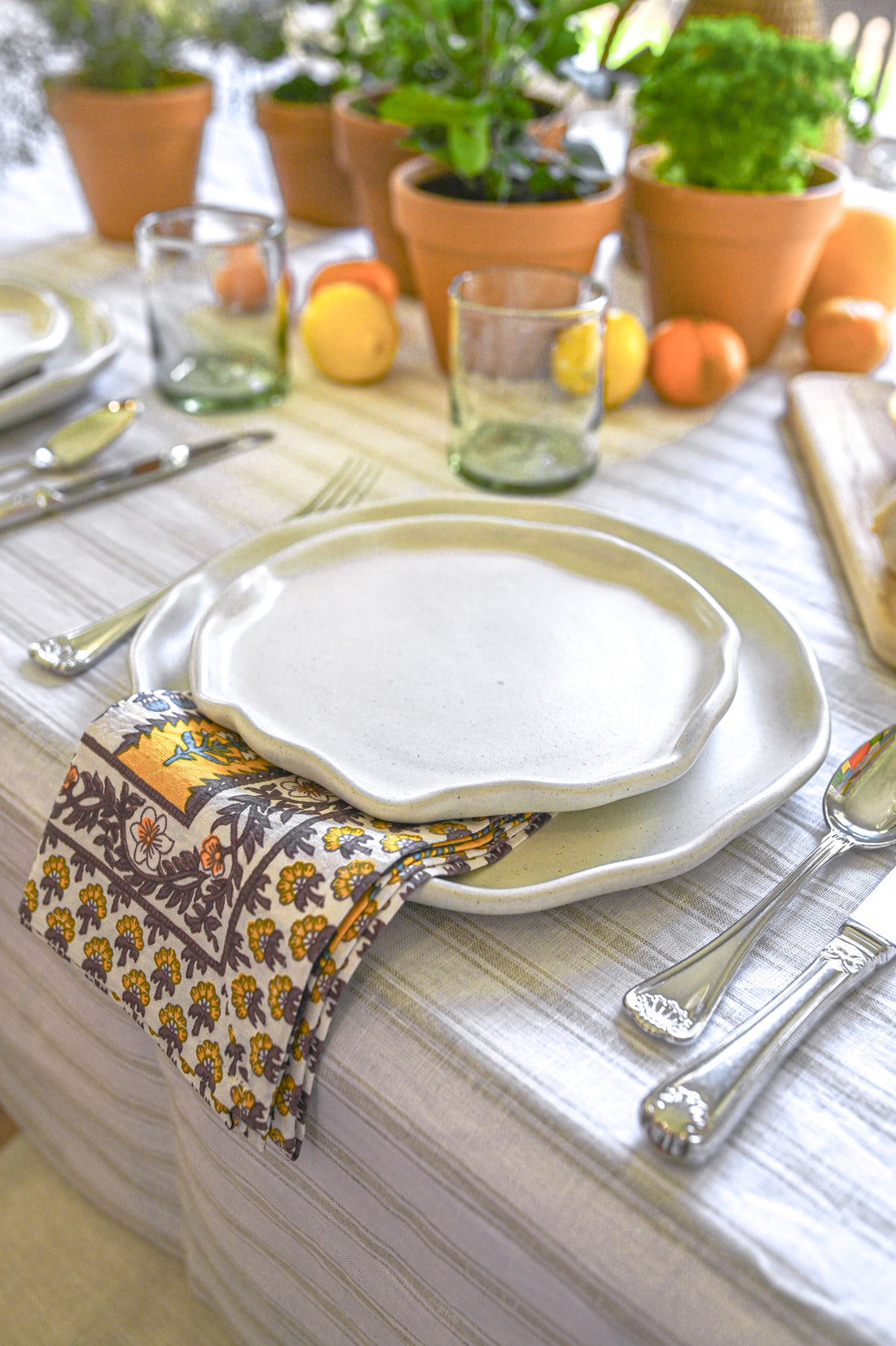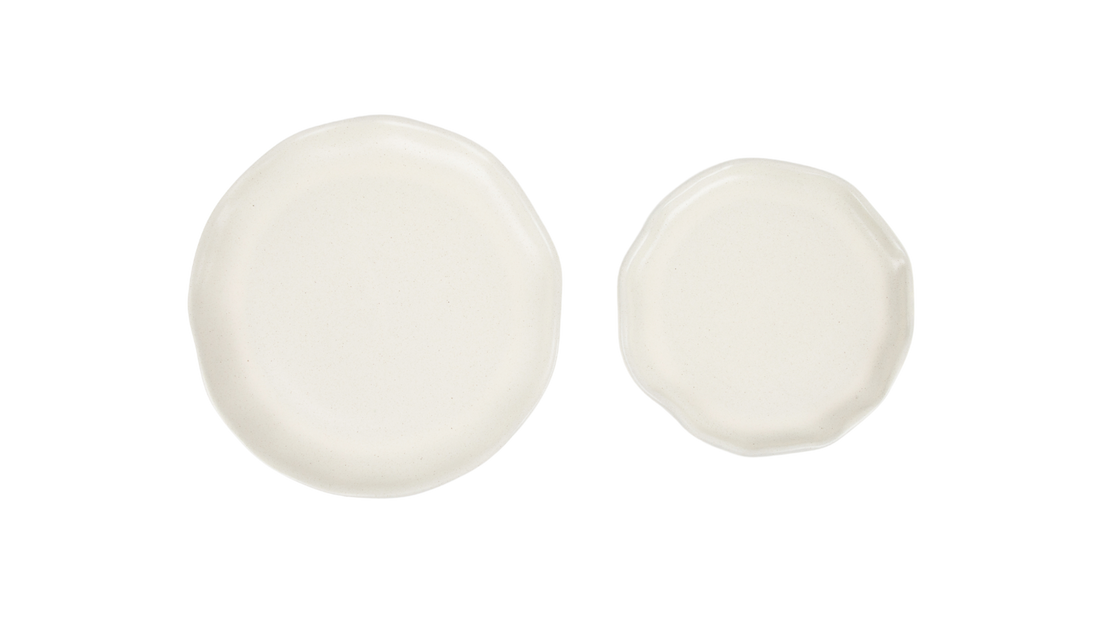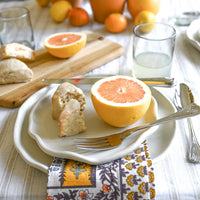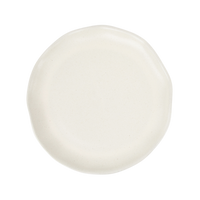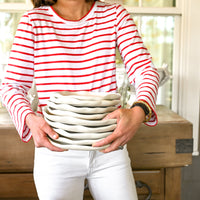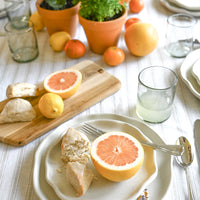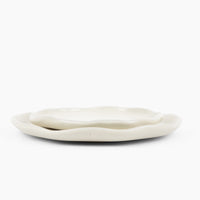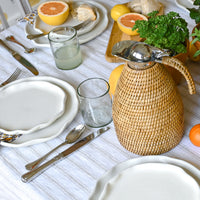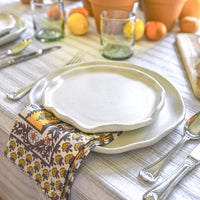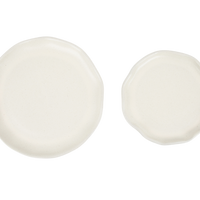 Lettuce Leaf Dinner Plate
Color: Vanilla Bean
Inspired by the popularity of our Lettuce Leaf Vase, this line is available in "vanilla bean white." The rippled edges of these plates perfectly mimic both the vegetable and our Lettuce Leaf Vase, differentiating this neutral. The Lettuce Leaf Line can mix-and-match with our other lines seamlessly or can stand on its own as an everyday set.
Please note that as unique, handmade pieces, no two are ever exactly the same and color and size can vary slightly. Our website photos are a close representation, but may not be identical to the piece you receive. 
Our ceramics are handcrafted in Guanajuato, Mexico by a family company who have been in business for more than 30 years. The clay is sourced from the Veracruz and Hidalgo regions of Mexico (a brown clay and a red clay, respectively).
Dishwasher safe. Measures 10.5" in diameter.

Remove any small surface scratches due to stacking by gently cleaning with a non-abrasive scrub, like Barkeepers Friend or Bon Ami.


A neutral with personality, we love this plate! It mixes and matches well with other more colorful options and it is sturdy enough for everyday dining.