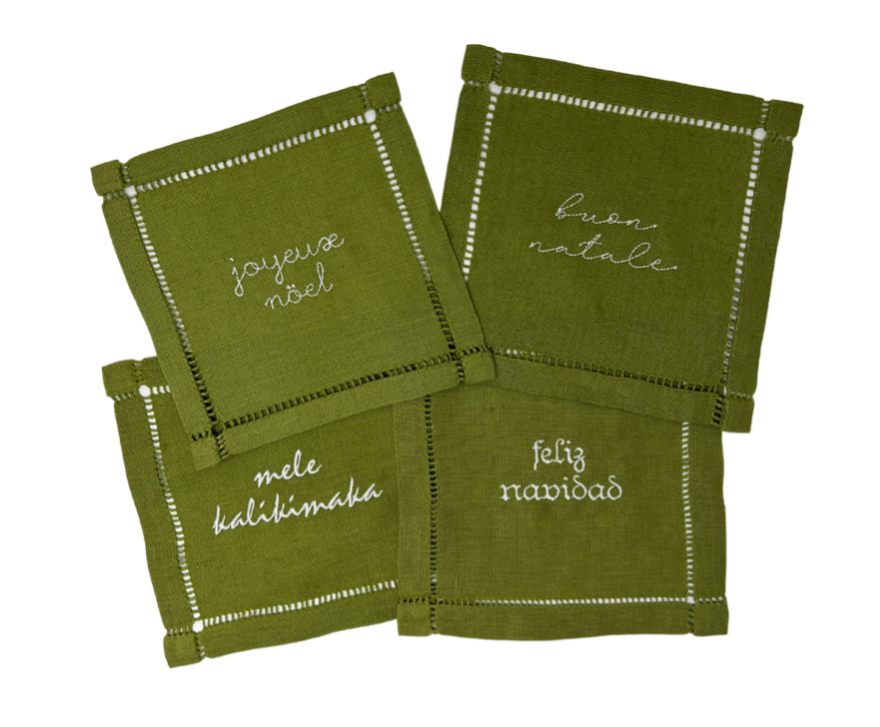 "Four Christmases" Napkin Set
Color: Olive with White Embroidery
Say "Merry Christmas" in four languages with this napkin set. Embroidered in the United States on 100% Italian linen, these napkins are sold in a set of 4.
Our napkins are made with 100% fine Italian linen. The embroidery is done in the United States.
Dry clean only.

Measures 6" x 6"
"Mom, how do you say 'Merry Christmas' in ...?" We've got you covered for four languages: Italian, French, Spanish and Hawaiian. We love that these napkins can double as drink markers - remember 'your language' and you won't lose your drink.