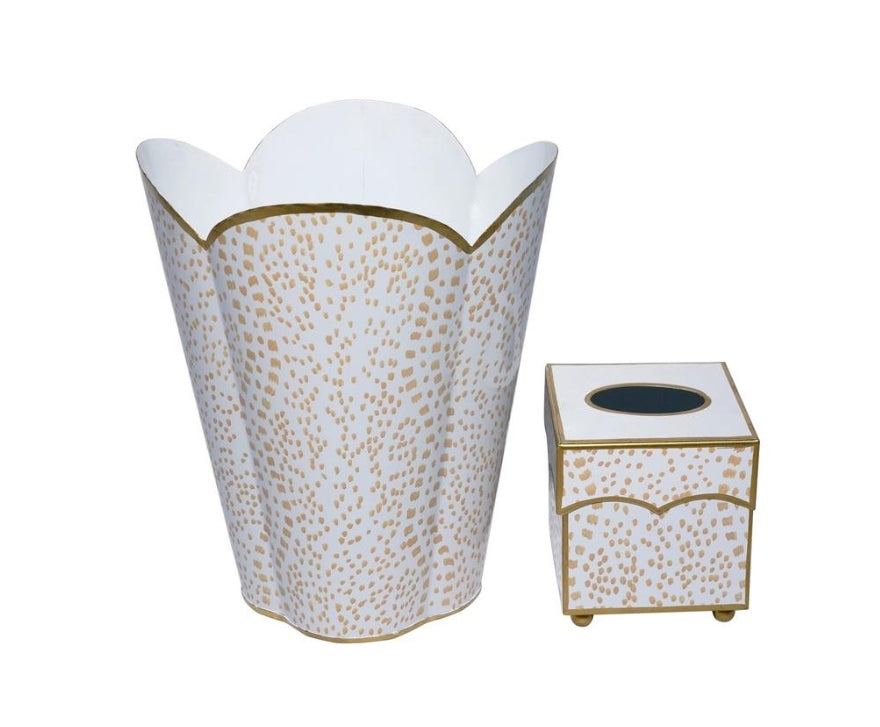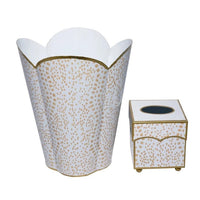 Dot Wastepaper Basket & Matching Tissue Box
We love a matching set! The coordinated, hand-painted metal wastepaper basket and tissue box will bring a chic punch to any powder room.
Hand-painted metal.
Tissue box measures 5" X 5"
Wastepaper basket measures 13" tall
This pattern strikes the perfect balance of being a neutral but also brings personality. The gold scallop edge is playful but still blends with any decor.