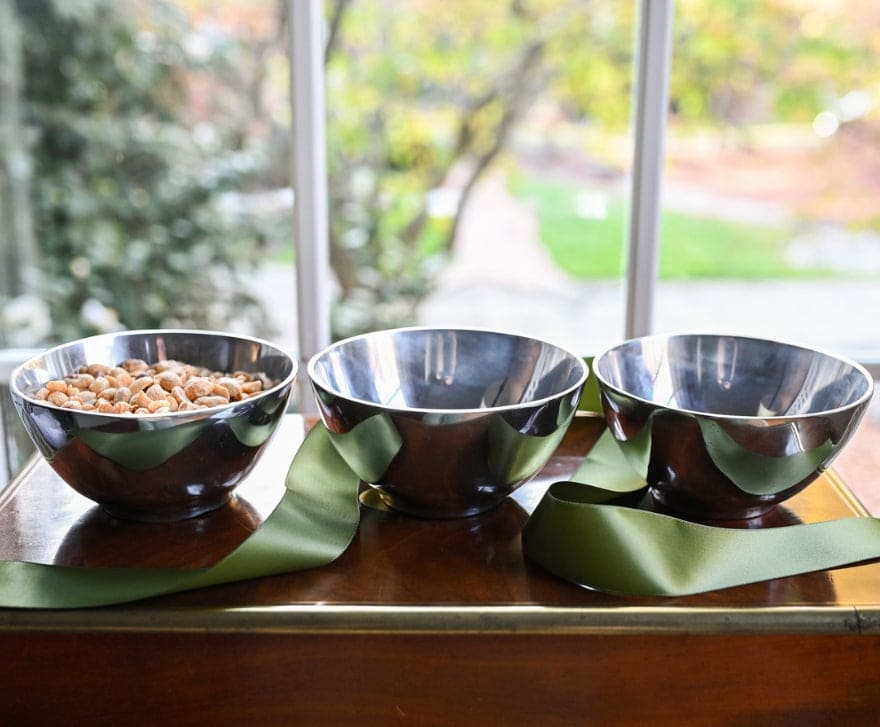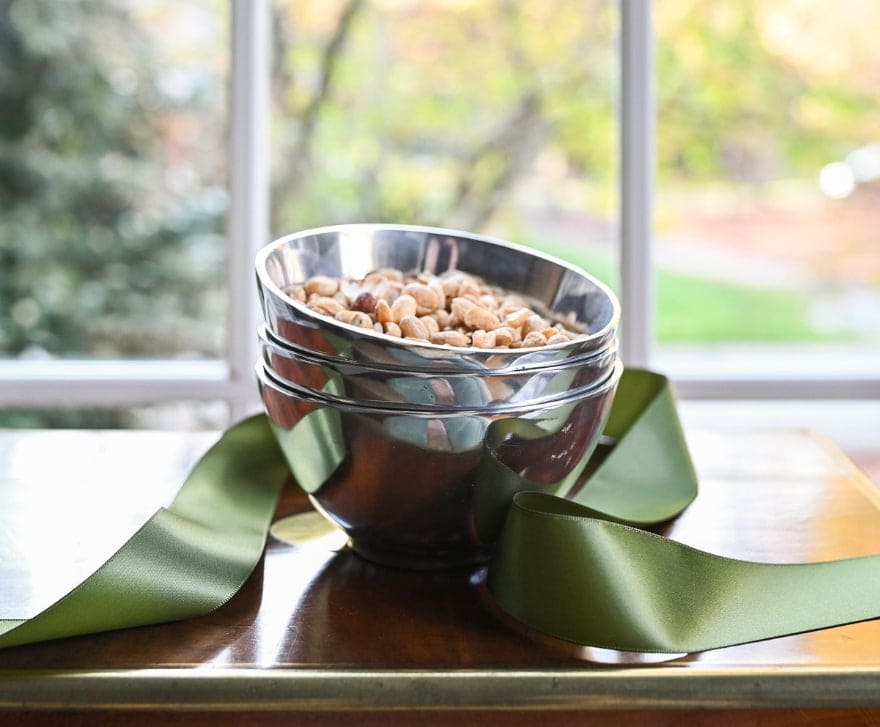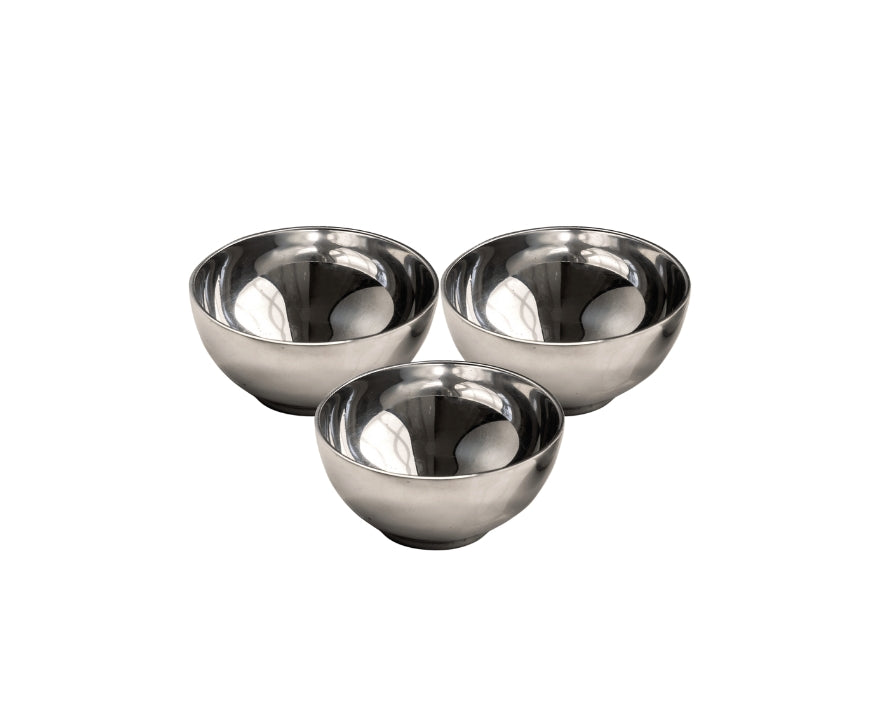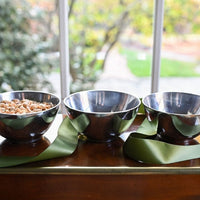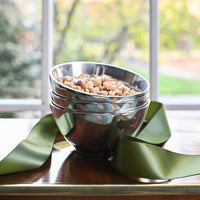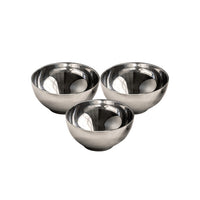 European Trio Holiday Bundle
Color: Pewter
You will be appetizer-ready with this trio of Revere Bowls. We love to emulate the Europeans and serve olives, potato chips, and peanuts. We promise it will be a hit (with all ages!). Bowls are handcrafted in Mexican Pewter. The bundle will include a gift insert and is tied in a green ribbon. 
Quantities are limited as this is a holiday bundle. 
Our revere bowls are handcrafted in Mexican pewter. Mexican pewter has a very similar look and feel to silver, but is an alloy that is mostly aluminum. Mexican pewter does not require a lot of maintenance to stay shiny, unlike traditional silver.
Not recommended for dishwasher use. Safe for food usage and service but we advise against using it with anything highly acidic (like citrus or tomato-based items). For additional cleaning, use liquid dish soap and warm water. Be sure to dry completely to avoid water spots.
With this set, you'll be prepared for all guests - planned or unannounced. This set makes the perfect gift, but be warned, you'll want a set for yourself.