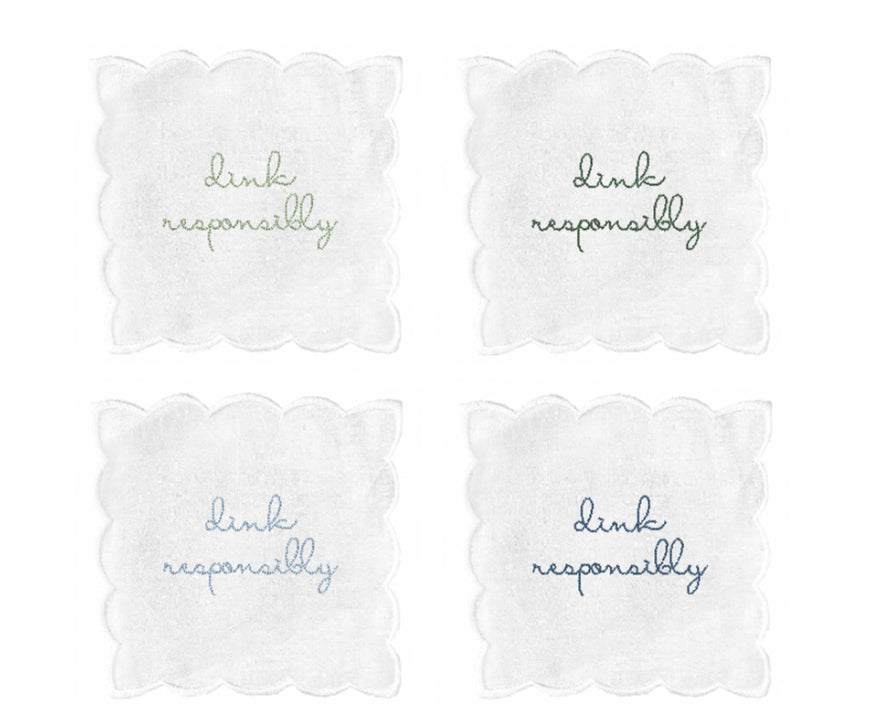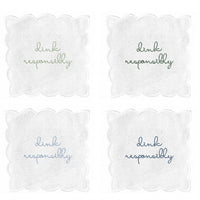 "Dink Responsibly" Napkin Set
Color: Multi-Colored Embroidery on White Linen
Calling all pickleball lovers... this set is for you! We know things get wild on the court so we hope these napkins serve as a reminder to 'dink responsibly.' Sold in a set of four. Each napkin dons an identical "dink responsibly" phrase in a different color: light blue, navy, pale green and olive.
Hand-stitched in the United States.
Dry clean only.

Measures 6" x 6"



Pickleball and cocktails are a winning combination, so take your game(s) up a level with this napkin set.