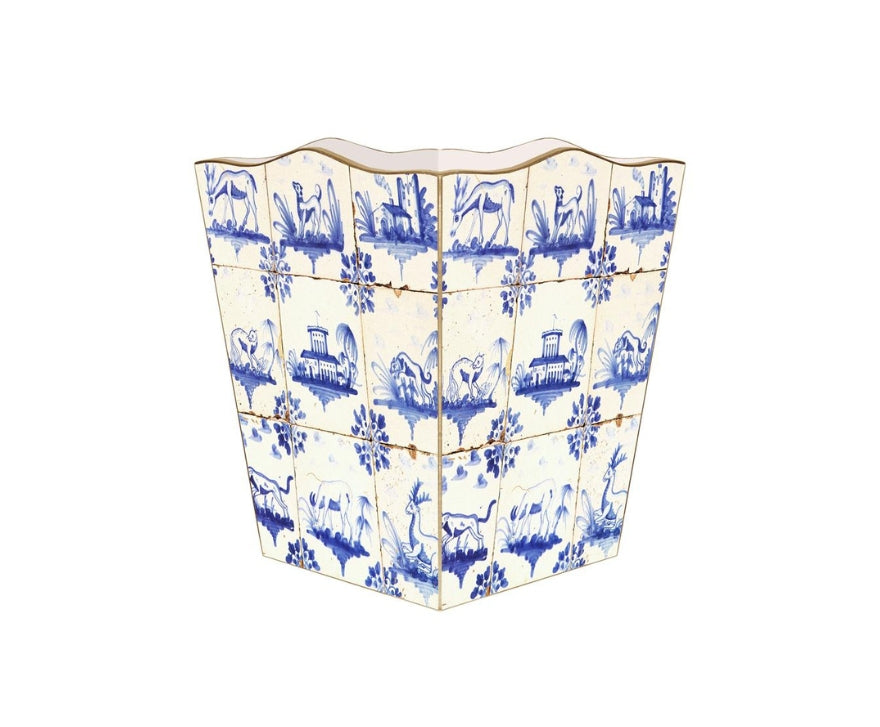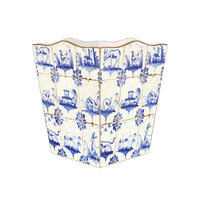 Delft Tile Wastepaper Basket
Trash is inevitable in a high-traffic room like your powder room. Make it pretty with this delft tile wastepaper basket.
Handmade in the United States.
This wastepaper basket is made out of wood with a water-resistant exterior.
Measures 9" wide by 11" tall
Blue and white is a favorite of ours and we love the delft spin on it.