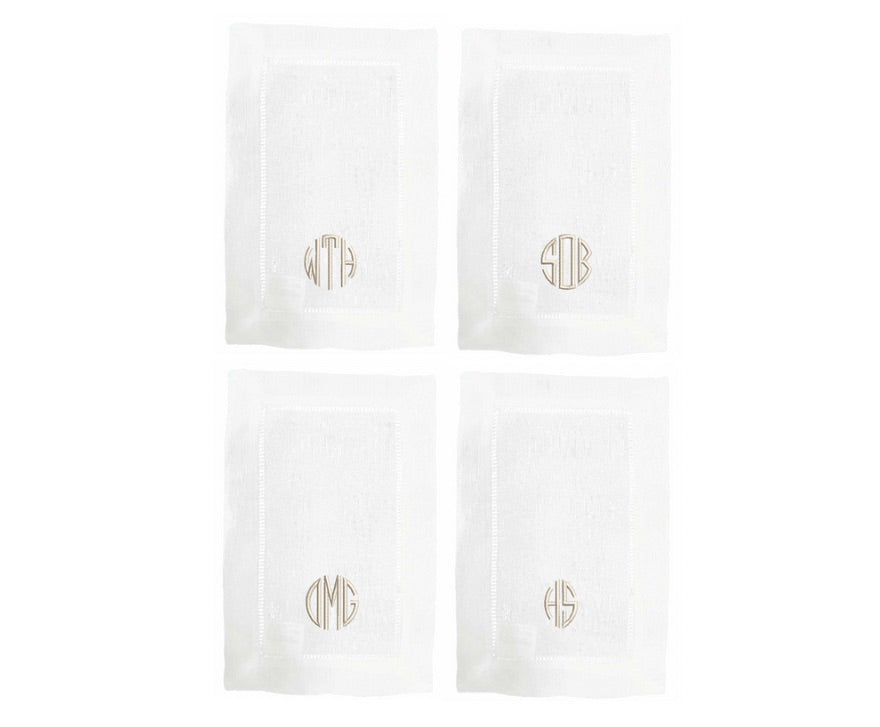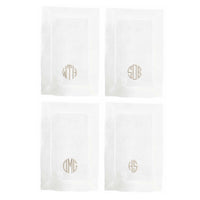 "Crass Cocktails" Napkin Set
Color: Cream Embroidery on White Linen
Raise some eyebrows with this set of four. Our "crass cocktails" napkin set is hand-embroidered in a cream stitch to subtly convey our clever monograms. Sold in a set of 4. Each napkin in the set has a different monogram: WTH, SOB, HS, OMG.
Hand-stitched in the United States.
Dry clean only.

Measures 6" x 6"



In our books, humor goes a long way. Make your guests giggle (or gasp) with these comical and somewhat crass napkins. Cocktail hour is about to get much more interesting.