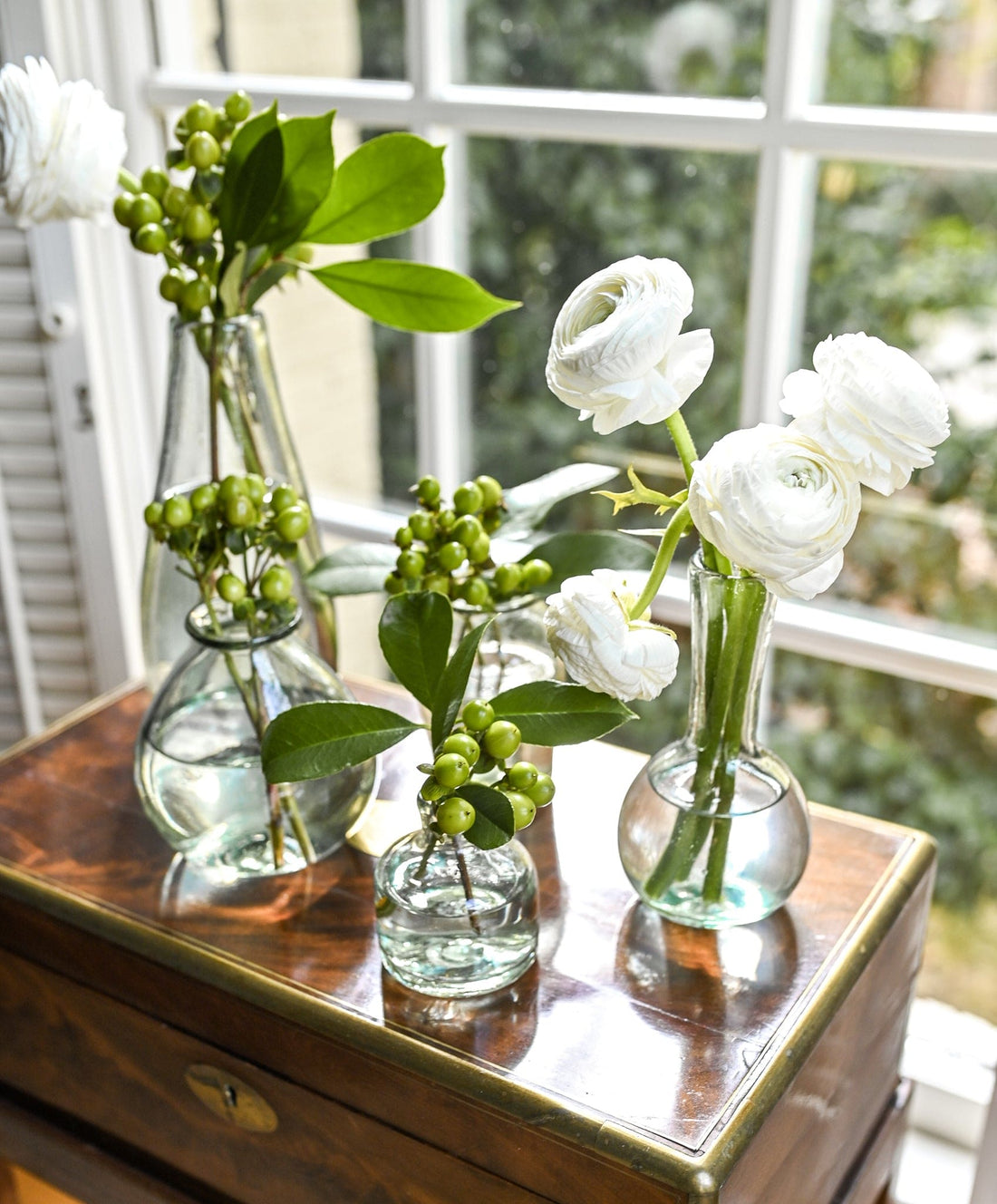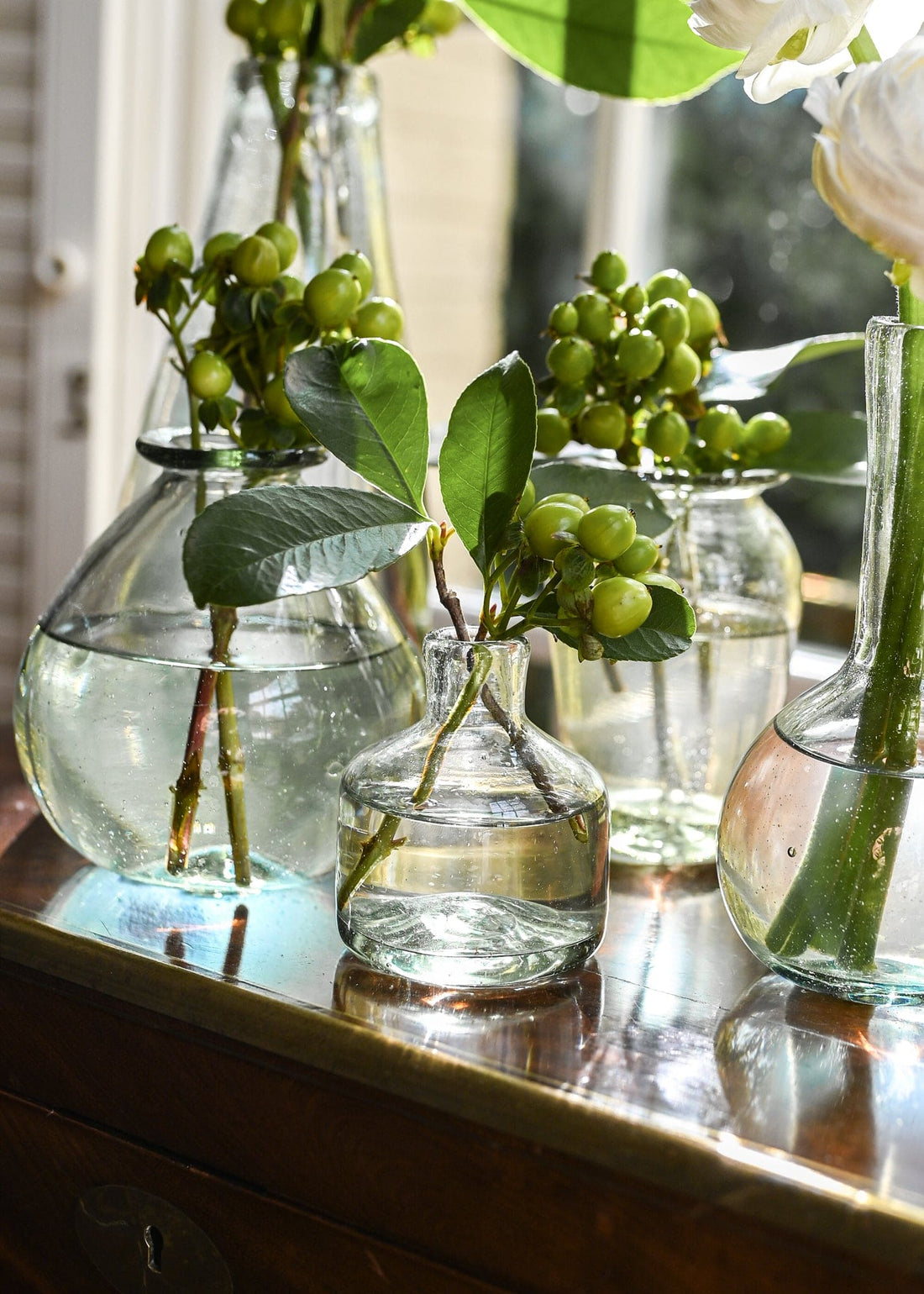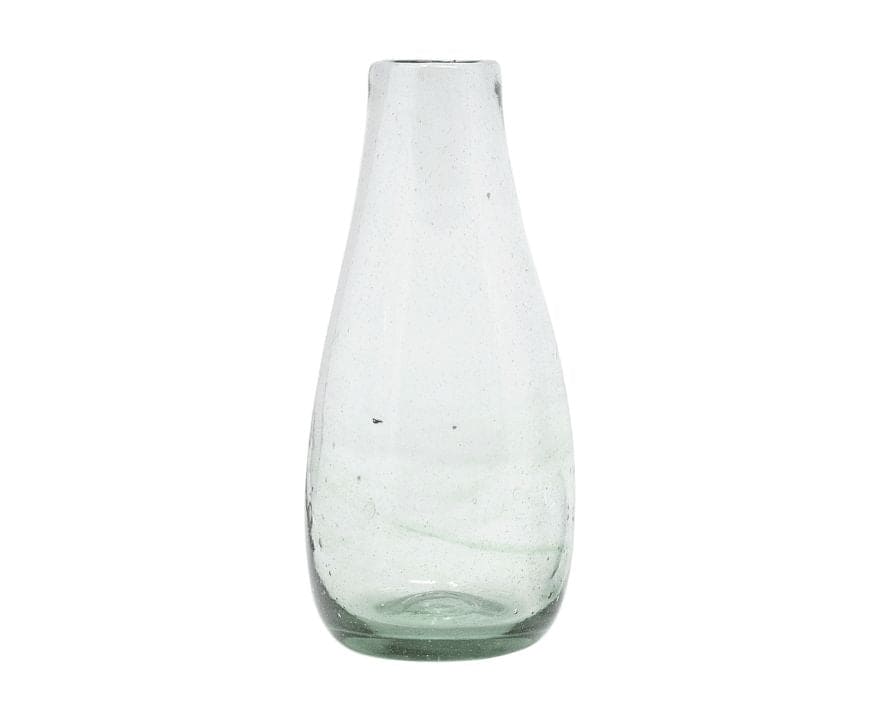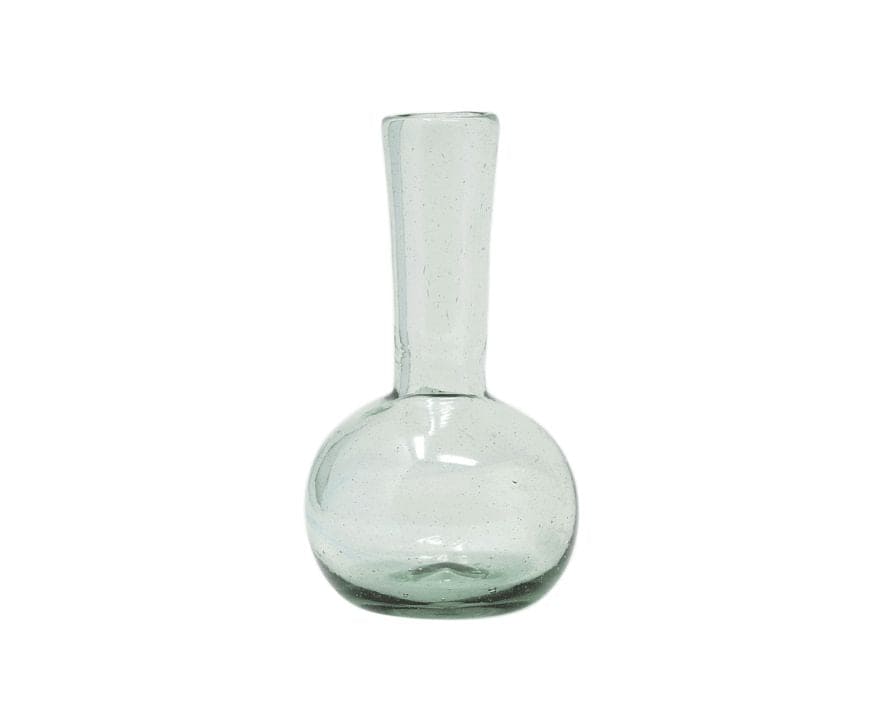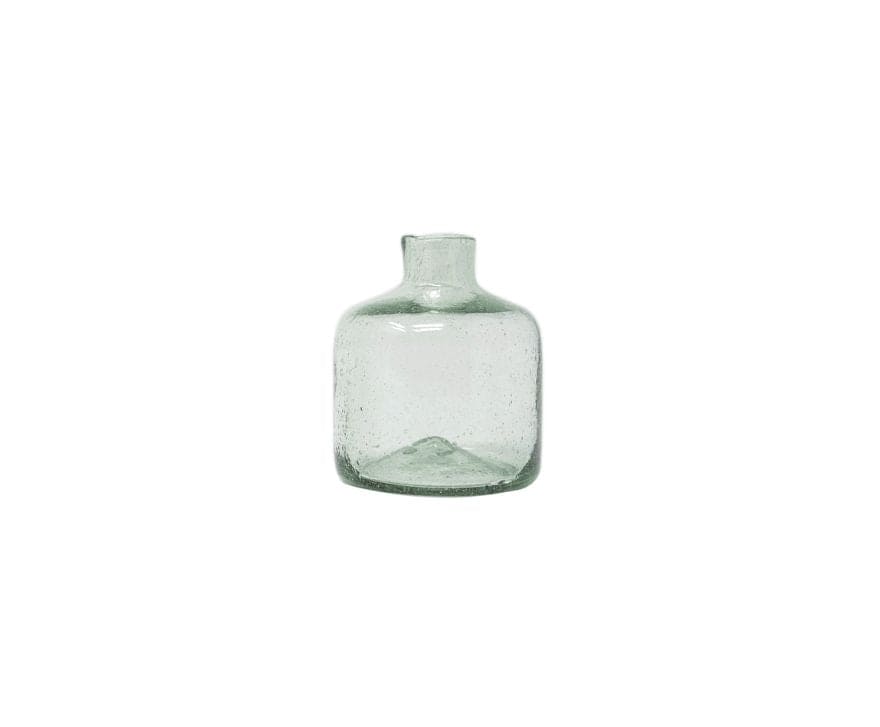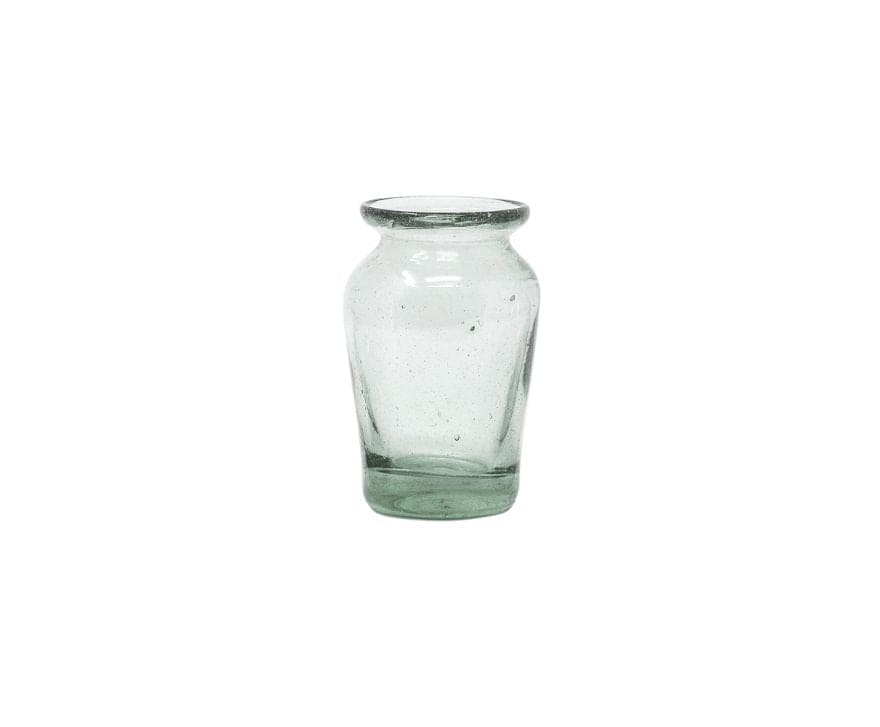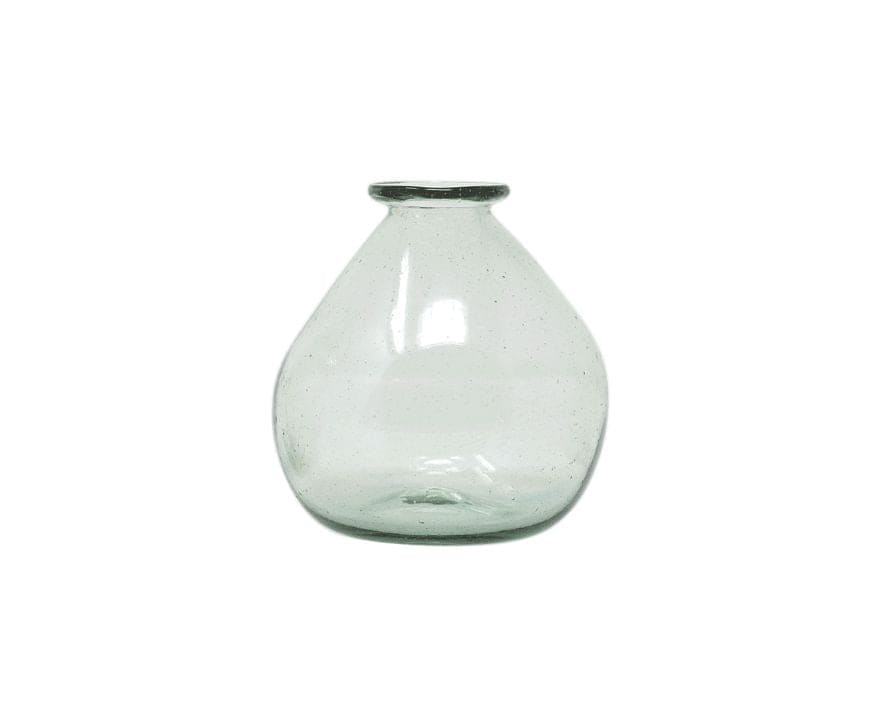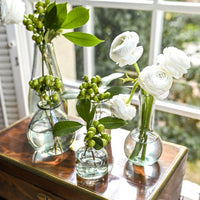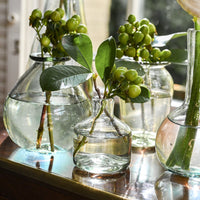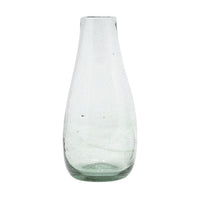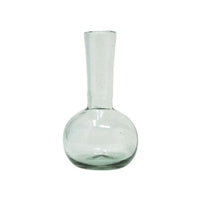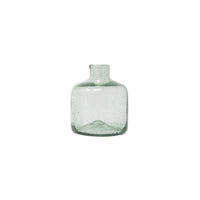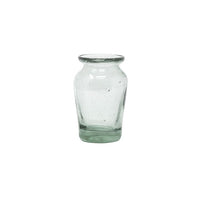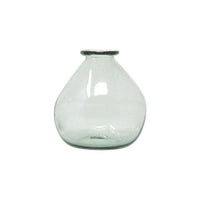 San Miguel de Allende Vases
Color: Clear
Your choice of individual vases or a complete collection. The expert design of each elevates any table or bar and is simple to arrange. Made with mouth-blown, recycled glass, these vases are thoughtfully curated and in unique sizes and designs. Purchase individually as hostess gifts, or as a collection for a full arrangement.
Please note that as unique, handmade pieces, no two are ever exactly the same and color and size can vary slightly. 
Some vases may have beautiful swirls of blue or green due to being produced from recycled glass. Our website photos are a close representation, but may not be identical to the piece you receive. 
Our bud vases, from San Miguel de Allende, Mexico, are made with a mouth-blowing technique that was brought to Mexico in the 1500s by Spanish settlers. Each purchase helps to support the preservation of heritage crafts.
Not recommended for dishwasher use.

Measurements:
Uno: 8" tall x 4.5" wide at wides
Dos: 6.5" tall x 3.5" wide at widest point
Tres: 3" tall x 2.5" wide
Quatro: 4" tall x 3" wide
Cinco: 5.25" tall x 4.25" wide at widest point

*please note that each piece is handmade and sizing may vary slightly

Bud vases are the essential every hostess needs in their arsenal. Use separately, together, or add the duo for a full set of five. These vases are easy to arrange and will be your go-to year-round. Stems and blooms never looked so good.