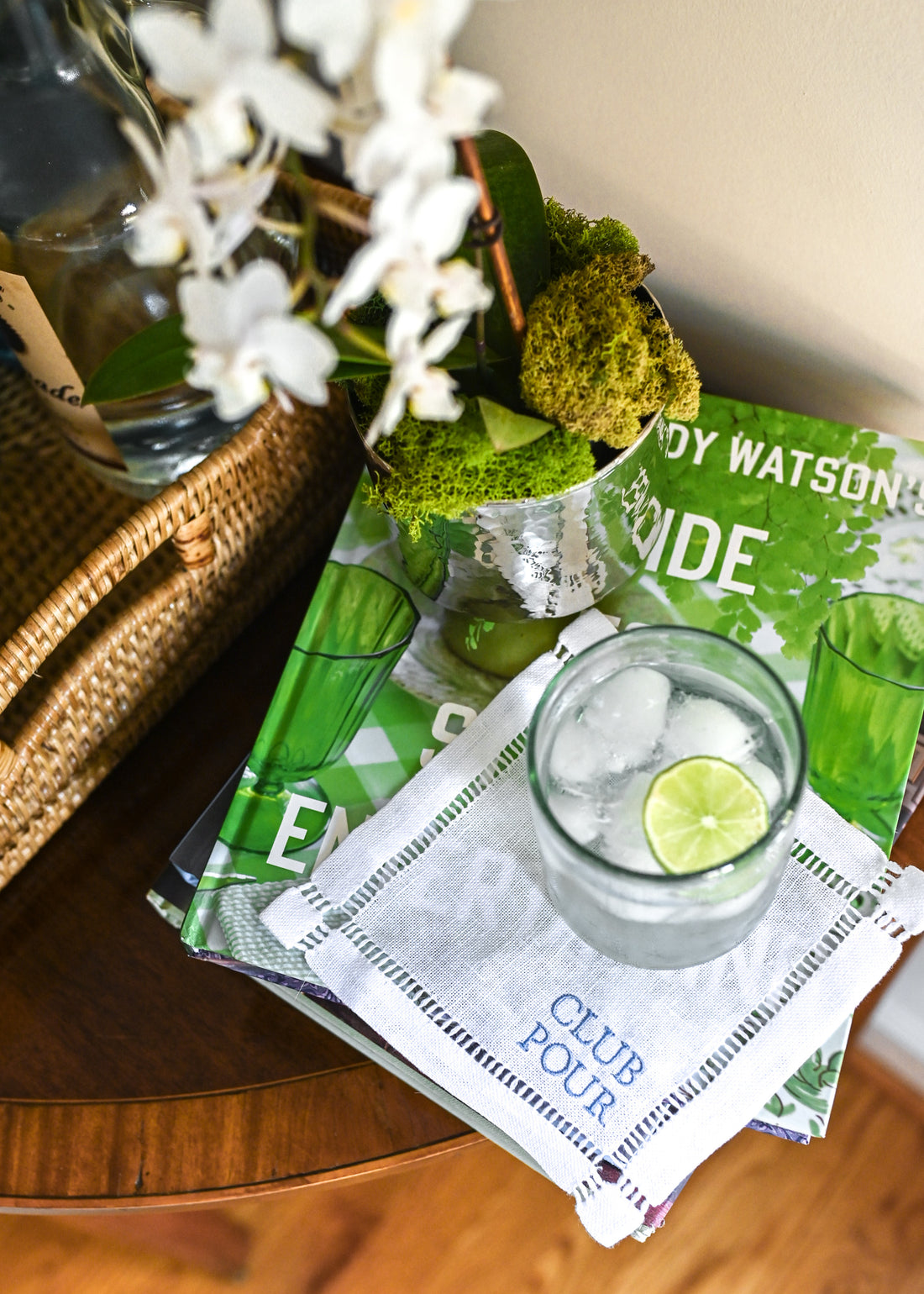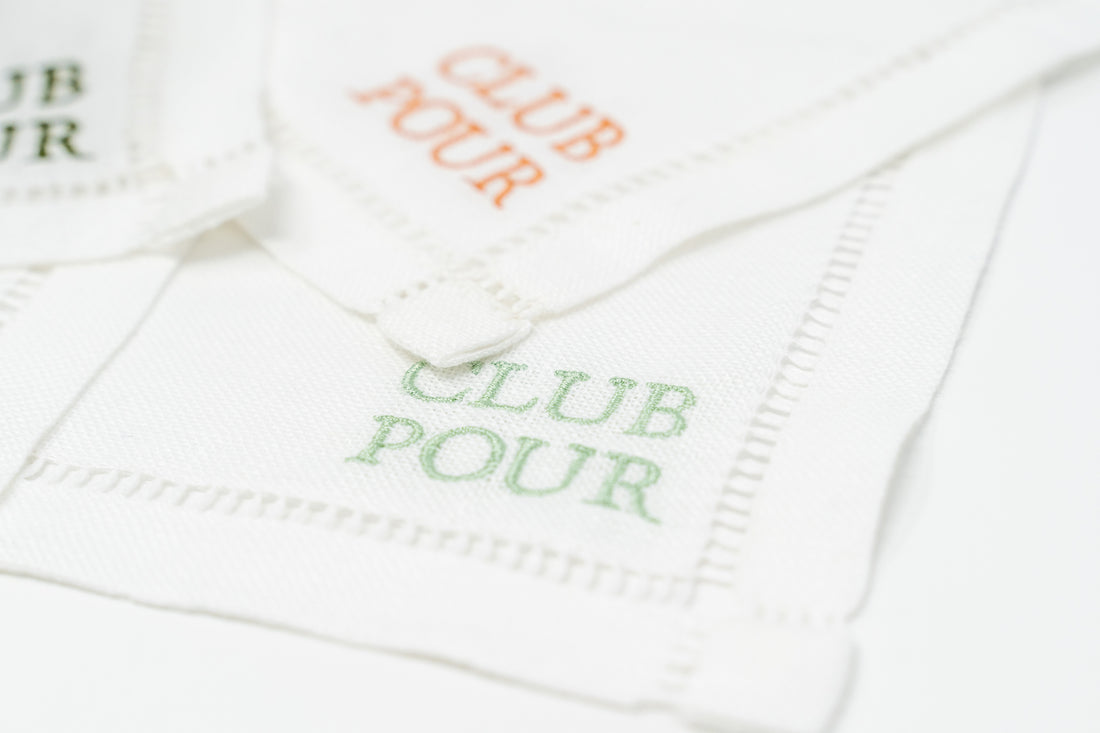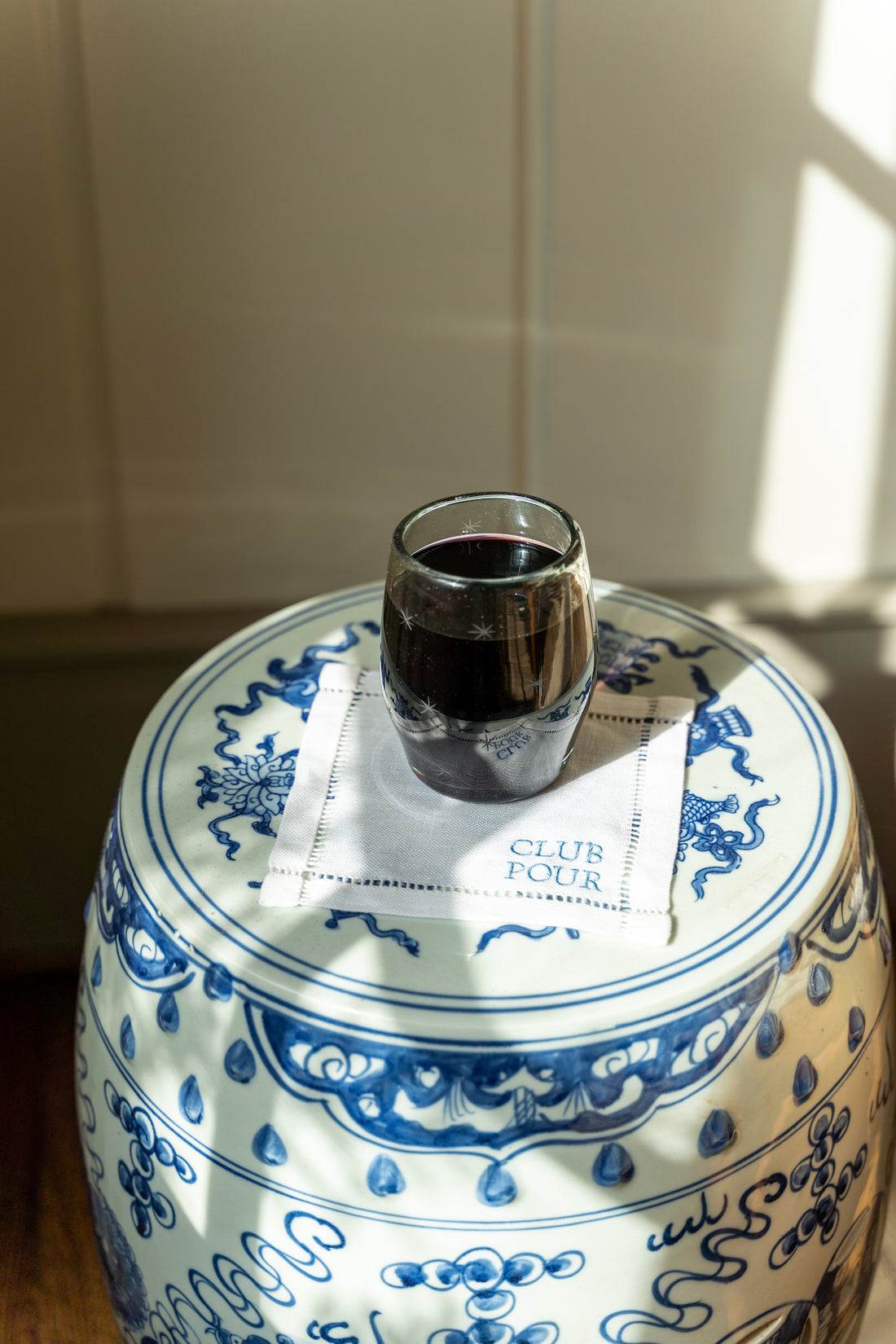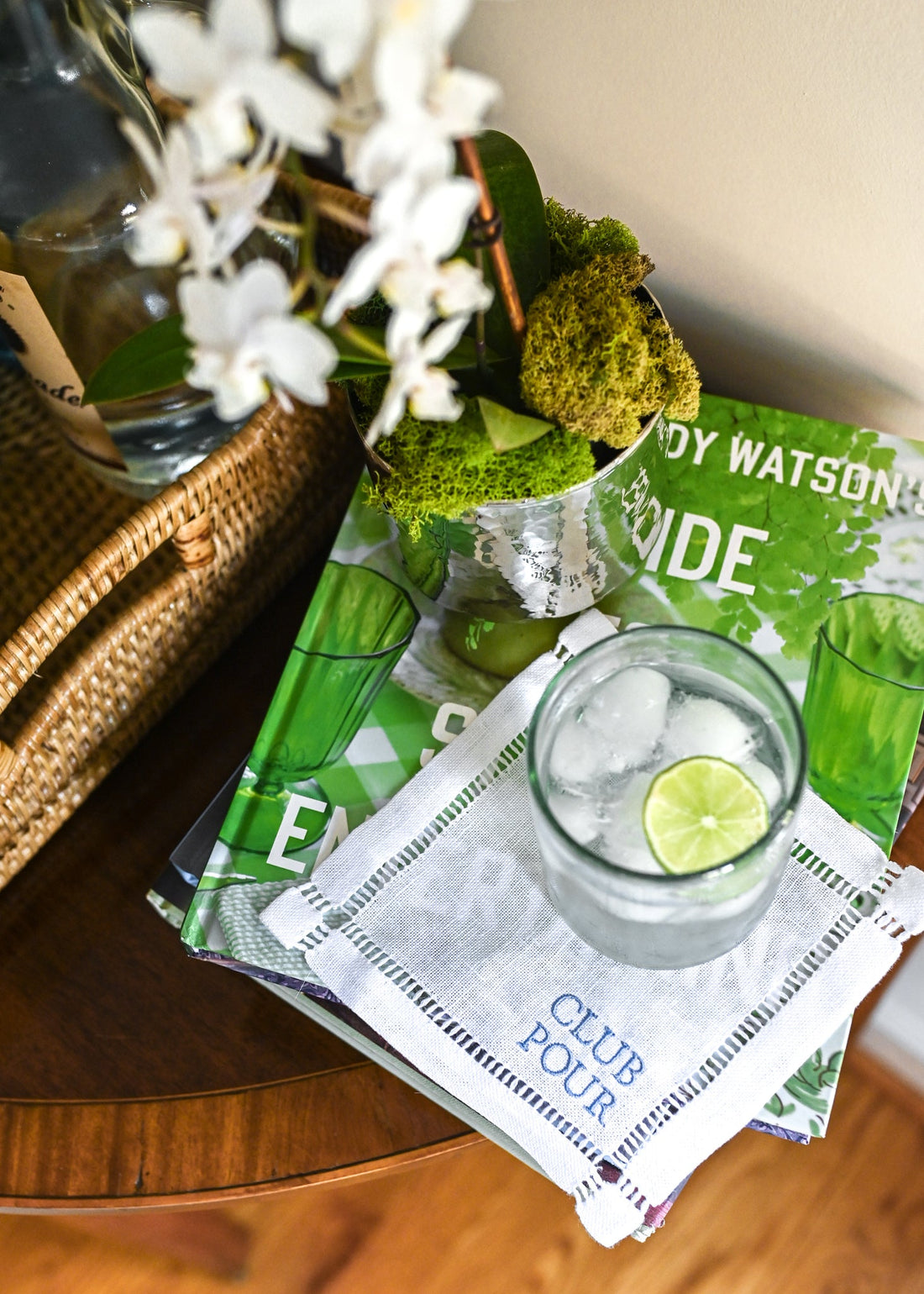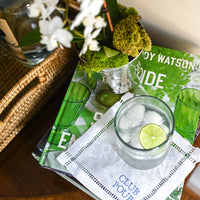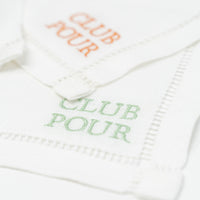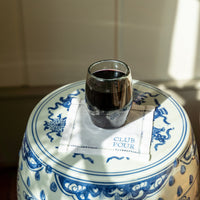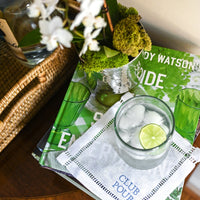 "Club Pour" Napkin Set
Color: White with Embroidery
Start every gathering on a light note with our tipsy cocktail napkins. Embroidered in the United States on 100% Italian linen, these napkins are sold in a set of 4 and are multi colored - light green, olive green, dusty blue, and rust.
Our napkins are made with 100% fine Italian linen. The embroidery is done in the United States.
Dry clean only.

Measures 6" x 6"
We love a little humor and think the contrast between the fine linen and the phrasing is the perfect addition to any gathering. We also hope these napkins can double as a placeholder - remember what color thread you have and you'll never lose your drink.