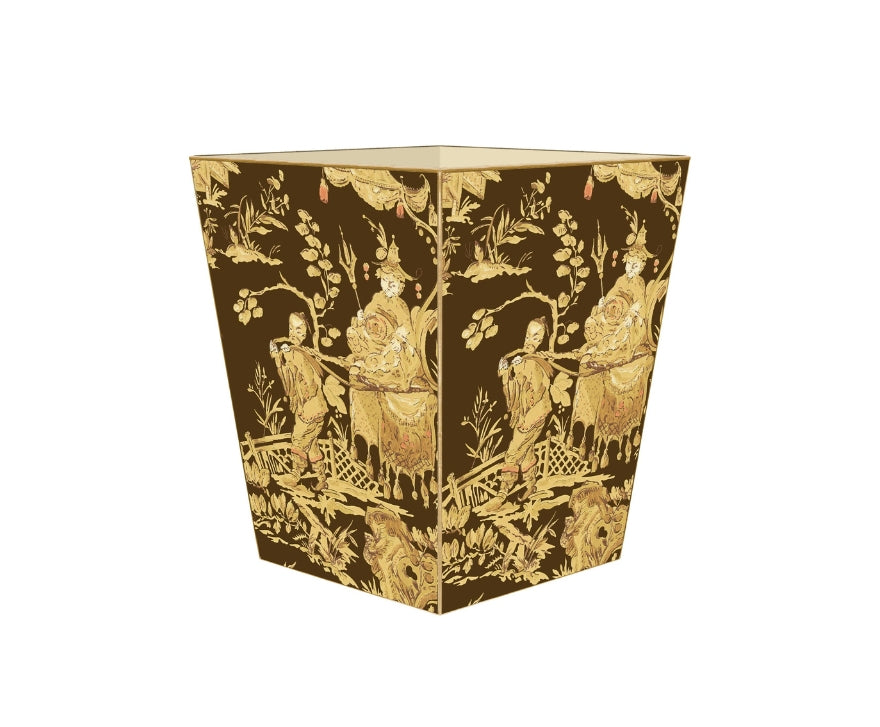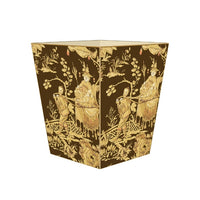 Brown and Gold Asian Toile Wastepaper Basket Flat Top
Trash is inevitable in a high-use room like your powder room. Make it pretty with this Asian toile wastepaper basket.
Handmade in the United States.
This wastepaper basket is made out of wood with a water-resistant exterior.
Measures 9" wide by 11" tall
We love the nod to chinoiserie and toile that this wastepaper basket brings. The combination of gold and brown is striking and will instantly elevate any powder room.