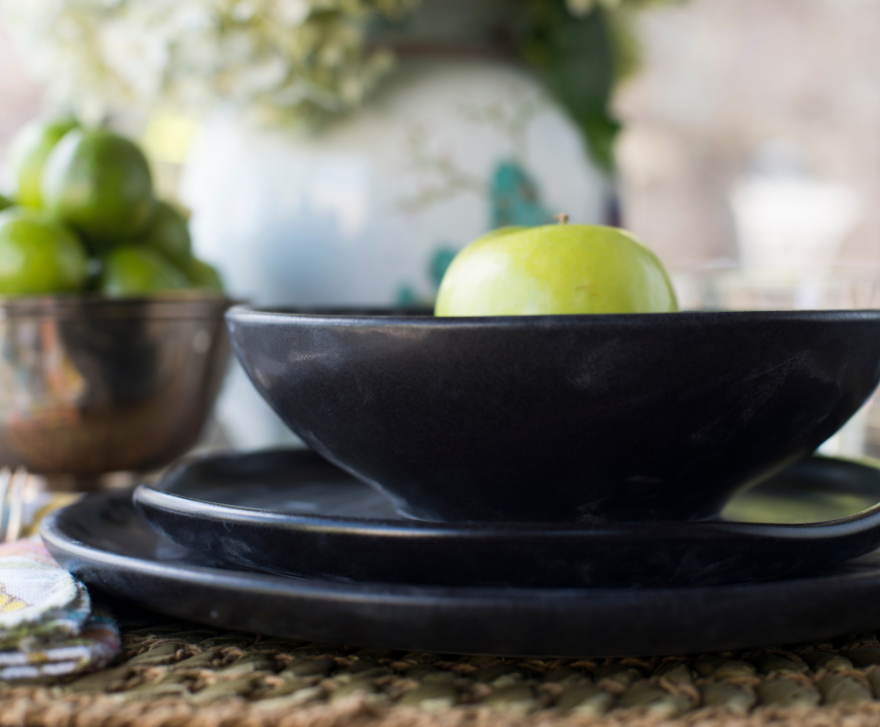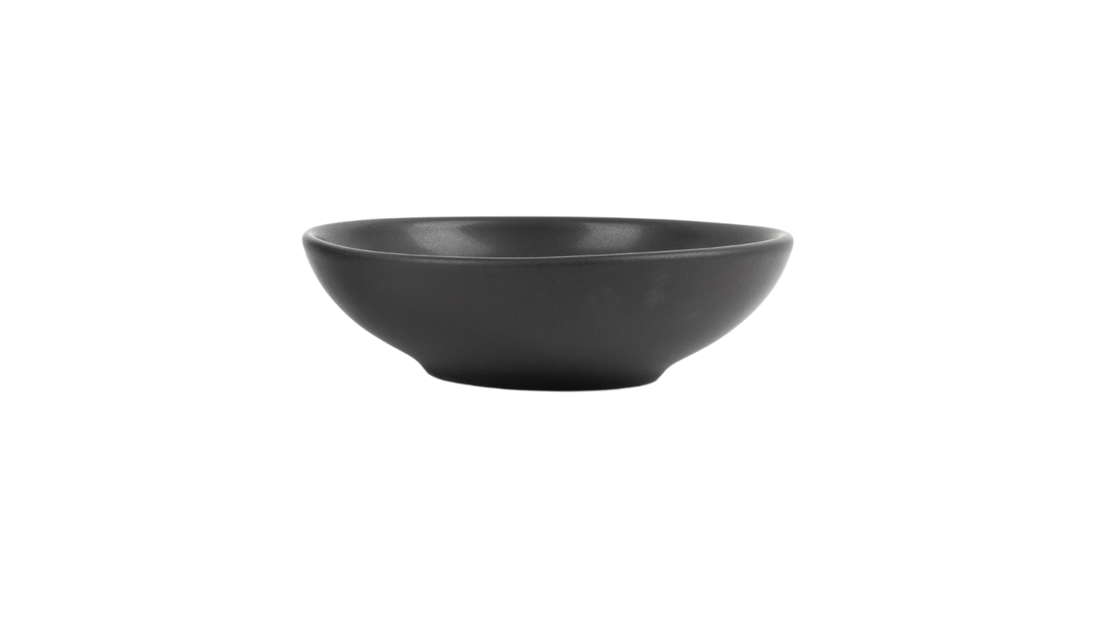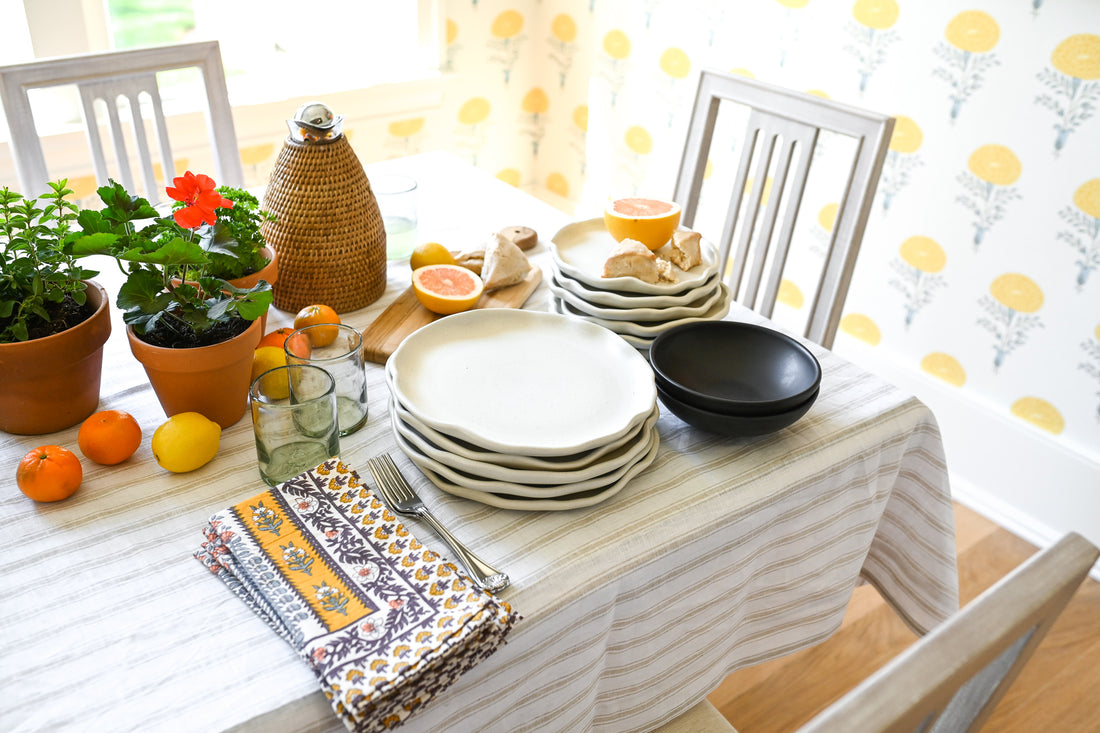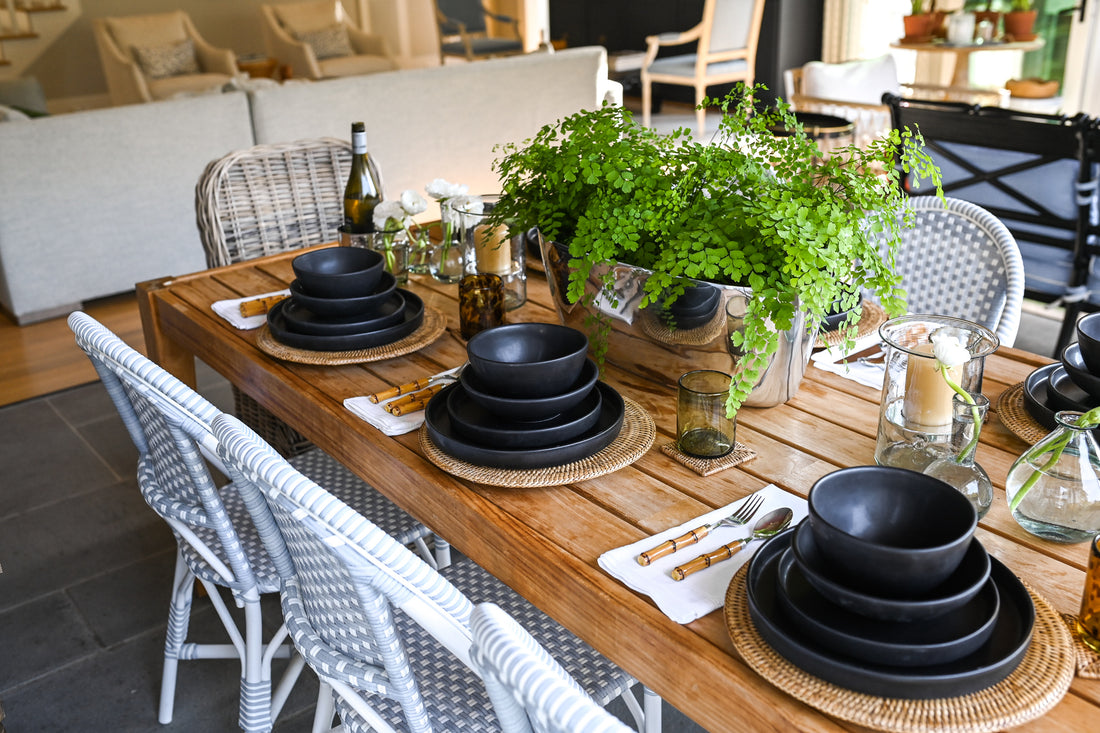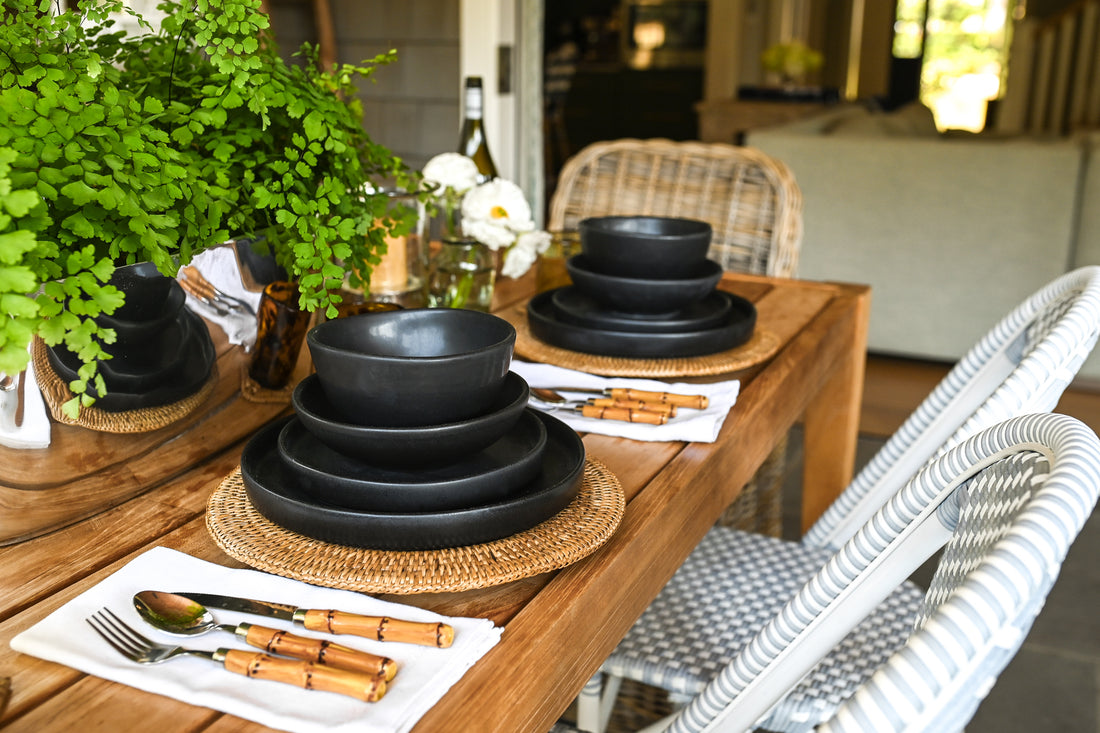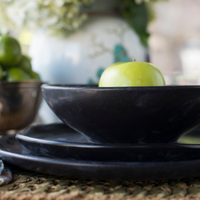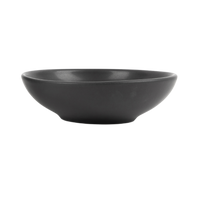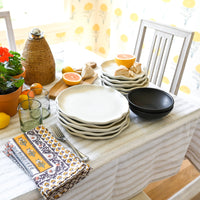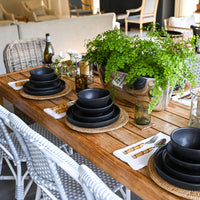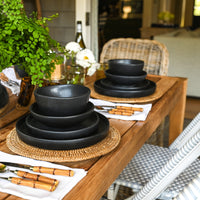 Lunar Soup Bowl
Color: Smoke
We believe black is the new neutral in dining, and our "smoke" color is Half Past Seven's version. This shade is unexpected yet equally as versatile as white. As many chefs have said, 'the plate (or bowl) is your canvas,' and nothing showcases food quite like dark ceramics.
Our ceramics are handcrafted in Guanajuato, Mexico by a family company who have been in business for more than 30 years. The clay is sourced from the Veracruz and Hidalgo regions of Mexico (a brown clay and a red clay, respectively).
Please note that as unique, handmade pieces, no two are ever exactly the same, and texture and size can vary slightly.

Dishwasher safe. Measures 5.9" in diameter.

Remove any small surface scratches due to stacking by gently cleaning with a non-abrasive scrub, like Barkeepers Friend or Bon Ami.


This wide, shallow bowl is ideal for soup or pasta. We even use it for a large salad! We love the weight and the size, and it is sturdy enough to handle regular use.