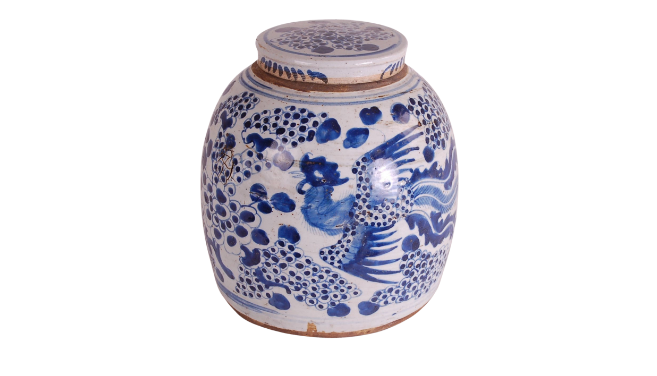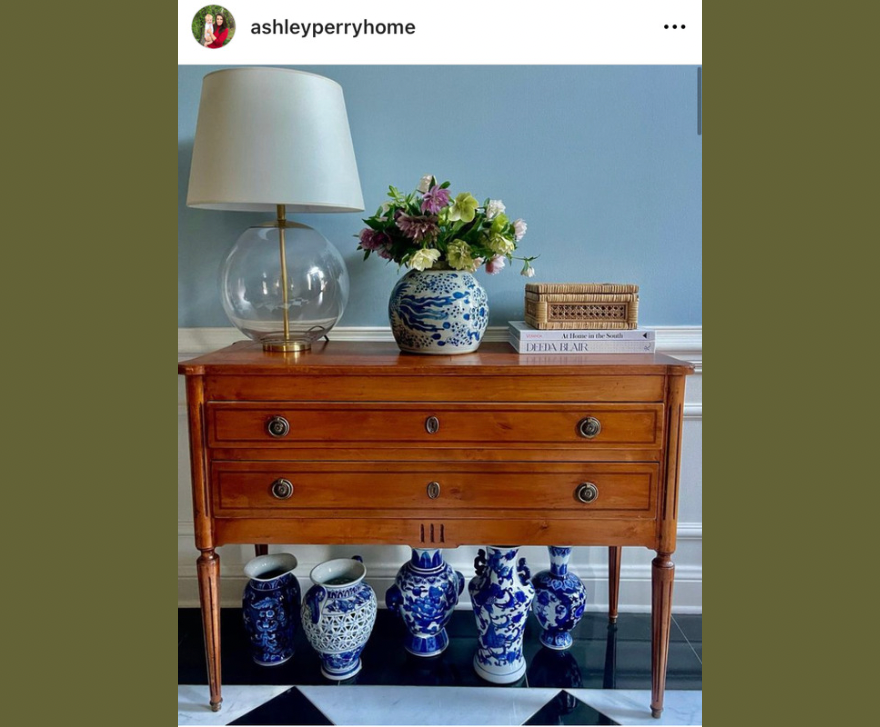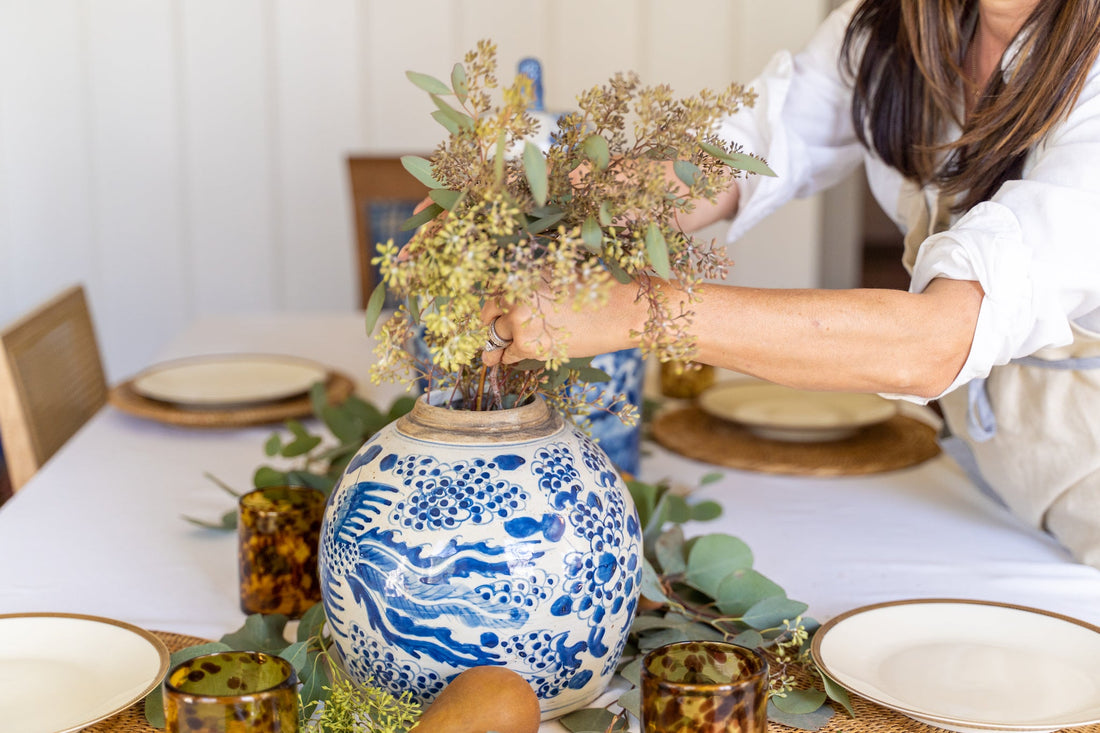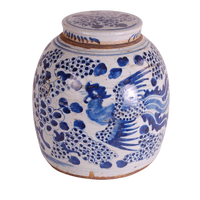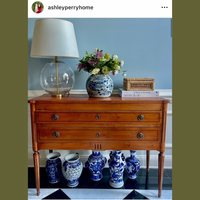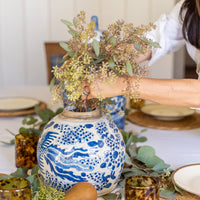 10" Phoenix Jar
Color: Blue & White
Our porcelain phoenix jar is the smaller version of our porcelain dragon jar. With a myriad ways to style, this jar is a handcrafted addition to any room.
Hand-thrown in cottage studios, no two pieces are alike. The phoenix motif is hand-painted and inspired by an ancient traditions.
Not recommended for dishwasher use. Wipe clean with a damp cloth.

Measures 10" tall.
Like all of our blue and white pieces, we love our phoenix jar for its imperfections, detailed painting, and its texture. We love the versatility of this piece and the care and craftsmanship put into its creation.