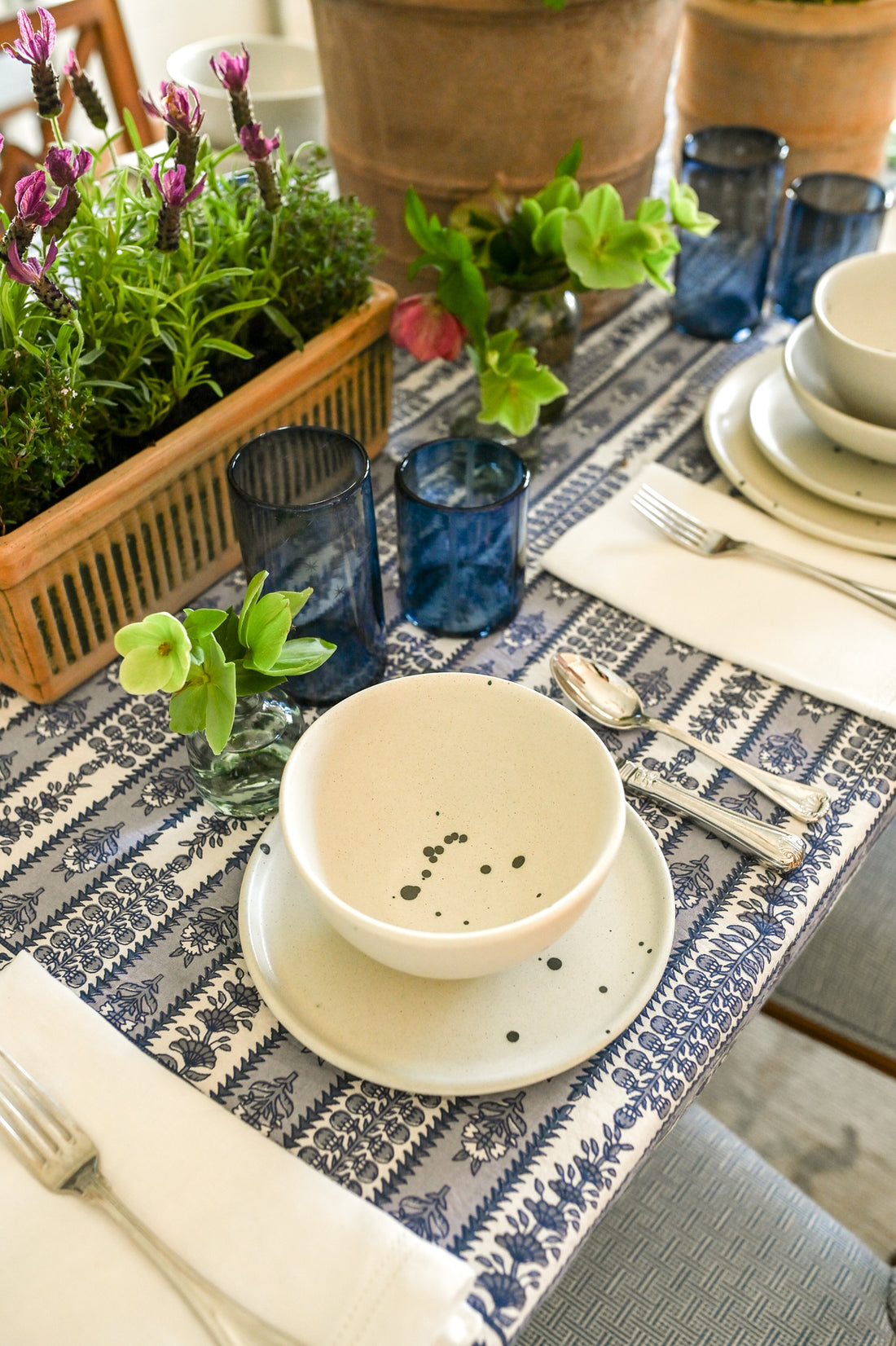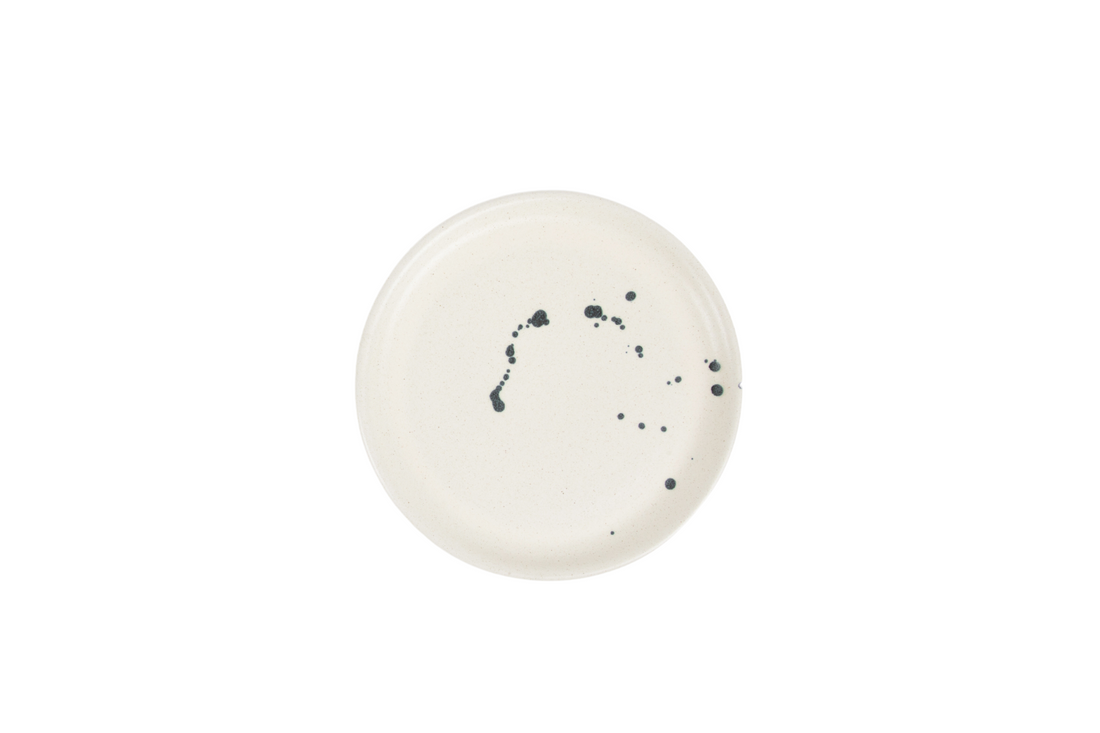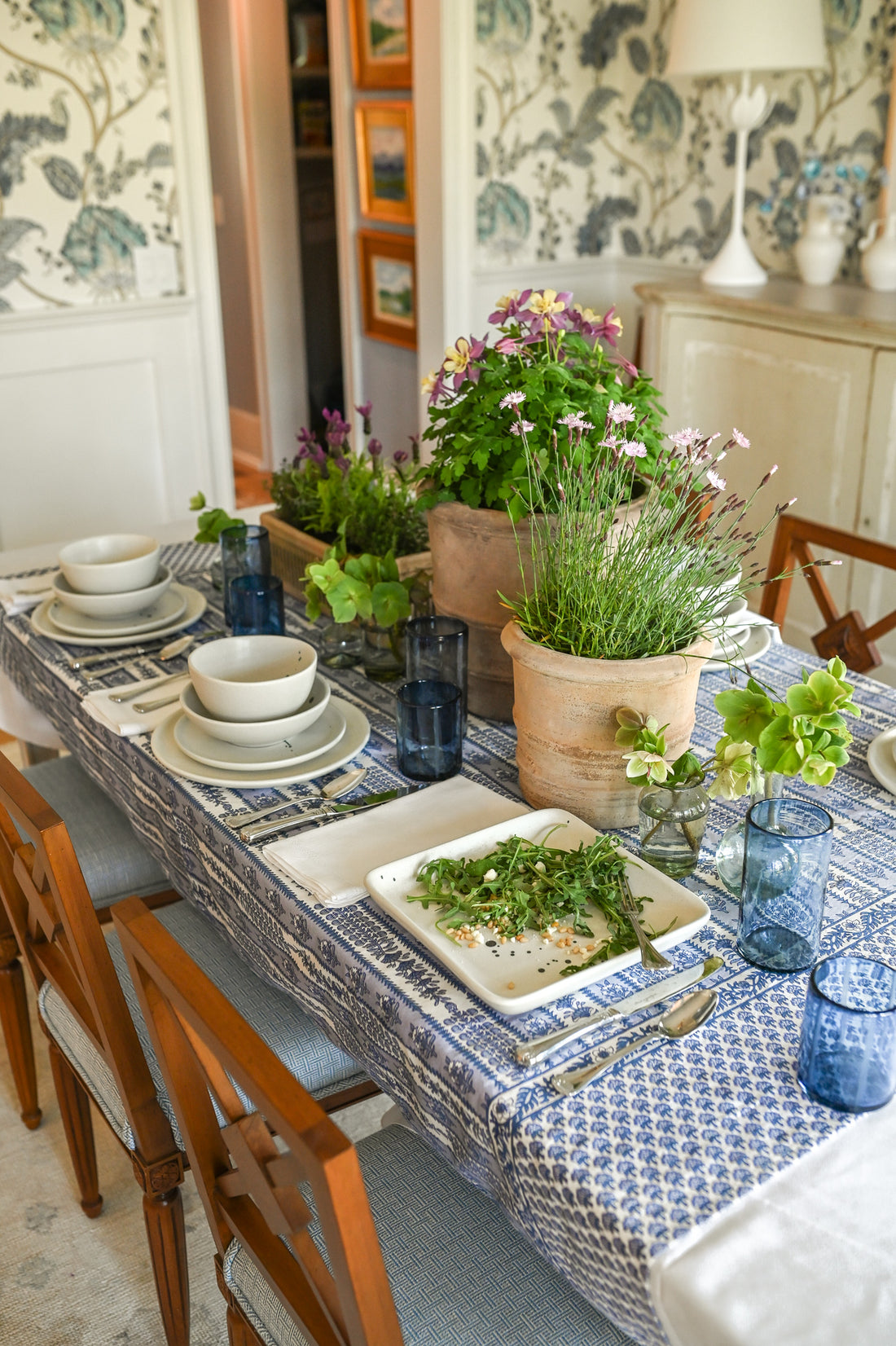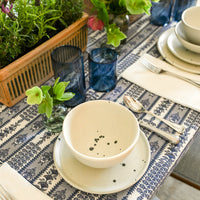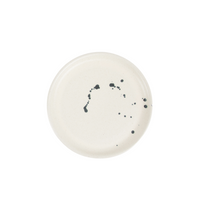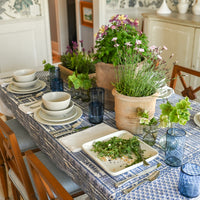 Inkwell Salad Plate
Color: Vanilla Bean with Indigo Splatter
Half Past Seven's take on splatter ware, the indigo blue was influenced by the shade of ink commonly found in an inkwell. The blue droplets are organic, hand "painted" splatter, making our "vanilla bean white" very prominent. With its pattern, our Inkwell line is versatile enough for the everyday, but still has personality with its ink-y splatter. 
Please note that as unique, handmade pieces, no two are ever exactly the same, and texture and size can vary slightly. As with all splatter-ware, each piece is different as the splatter is painted by hand and lands differently on each piece. Our website photos are a close representation, but may not be identical to the piece you receive.
Our ceramics are handcrafted in Guanajuato, Mexico by a family company who have been in business for more than 30 years. The clay is sourced from the Veracruz and Hidalgo regions of Mexico (a brown clay and a red clay, respectively).
Dishwasher safe. Measures 8.5" in diameter.

Remove any small surface scratches due to stacking by gently cleaning with a non-abrasive scrub, like Barkeepers Friend or Bon Ami.
We love the size of this plate. Whether you use it for dessert or salad, or just to complete your "stack," our Inkwell Salad Plate is an ideal addition to your ceramics collection.