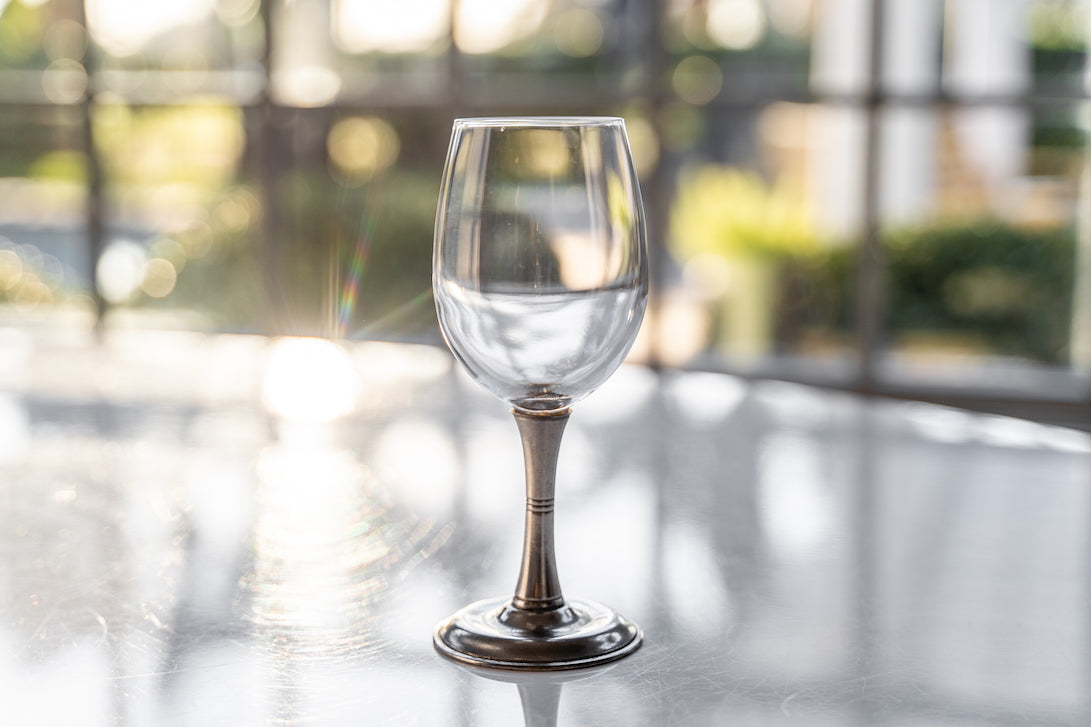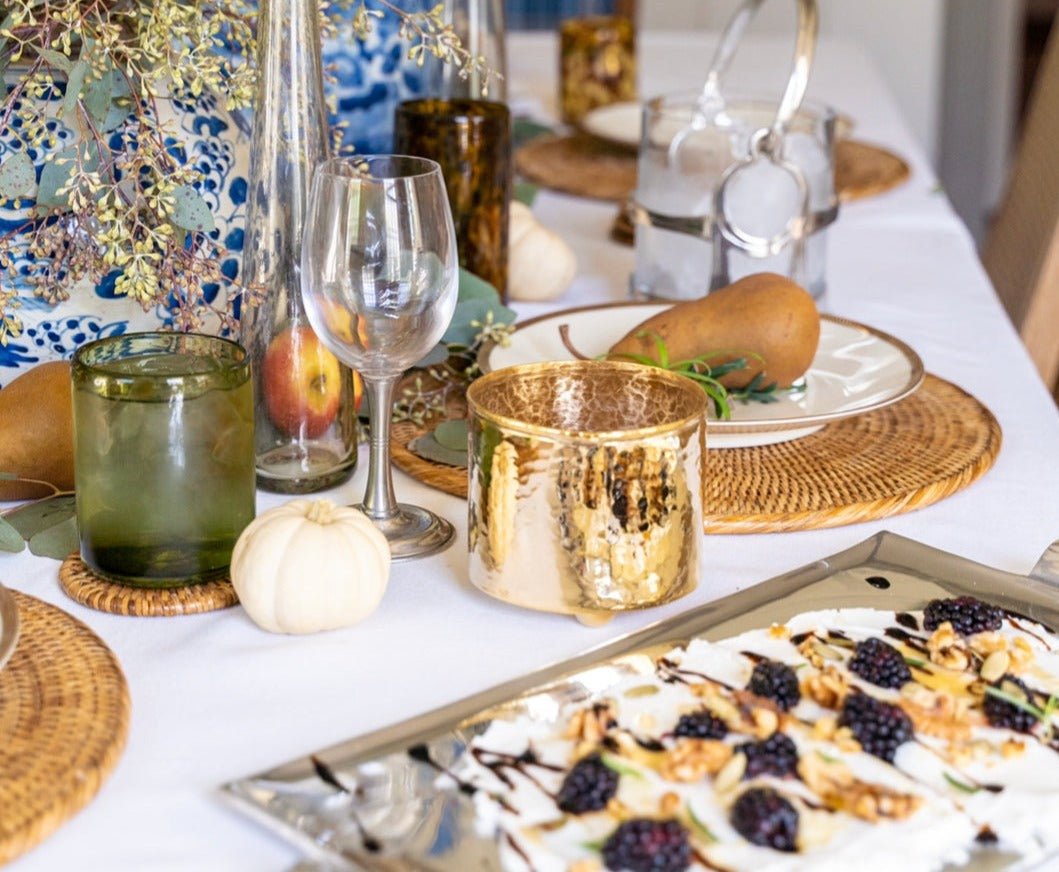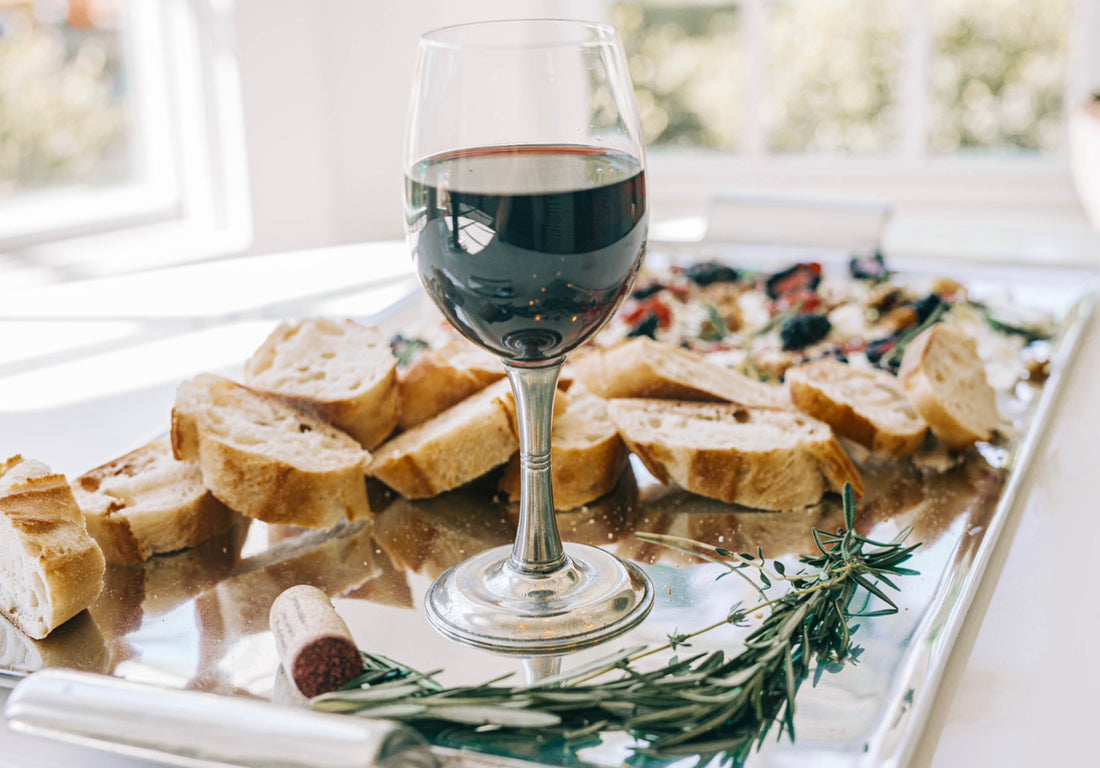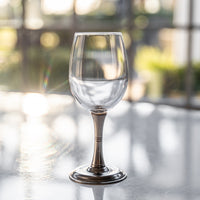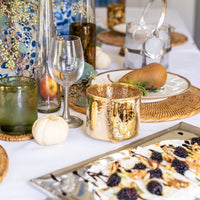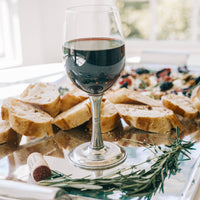 Pewter Stemmed Wine Glasses, Pair
Color: Clear Glass and Pewter
We went to the ends of the earth to find a wine glass with the perfect pewter stem and finally found "the one" in Italy. We love that it embodies form and function - sturdy enough to stand up to the most animated guest yet beautiful enough to stop the most refined guest in their tracks. Sold in pairs.
NOTE: Quantities are very limited as this item is being discontinued. This purchase is final sale and we cannot accept returns for any reason. 
Handmade by craftsmen in Italy.
Pewter stemmed glassware was on the top of our wish list in the early stages of Half Past Seven. Dressy enough for a formal tablescape yet practical enough for everyday, it's a founder's favorite that lends itself nicely to a 'club pour' of red or white. Their beauty, nostalgia, and weight make them the definition of relaxed luxury.