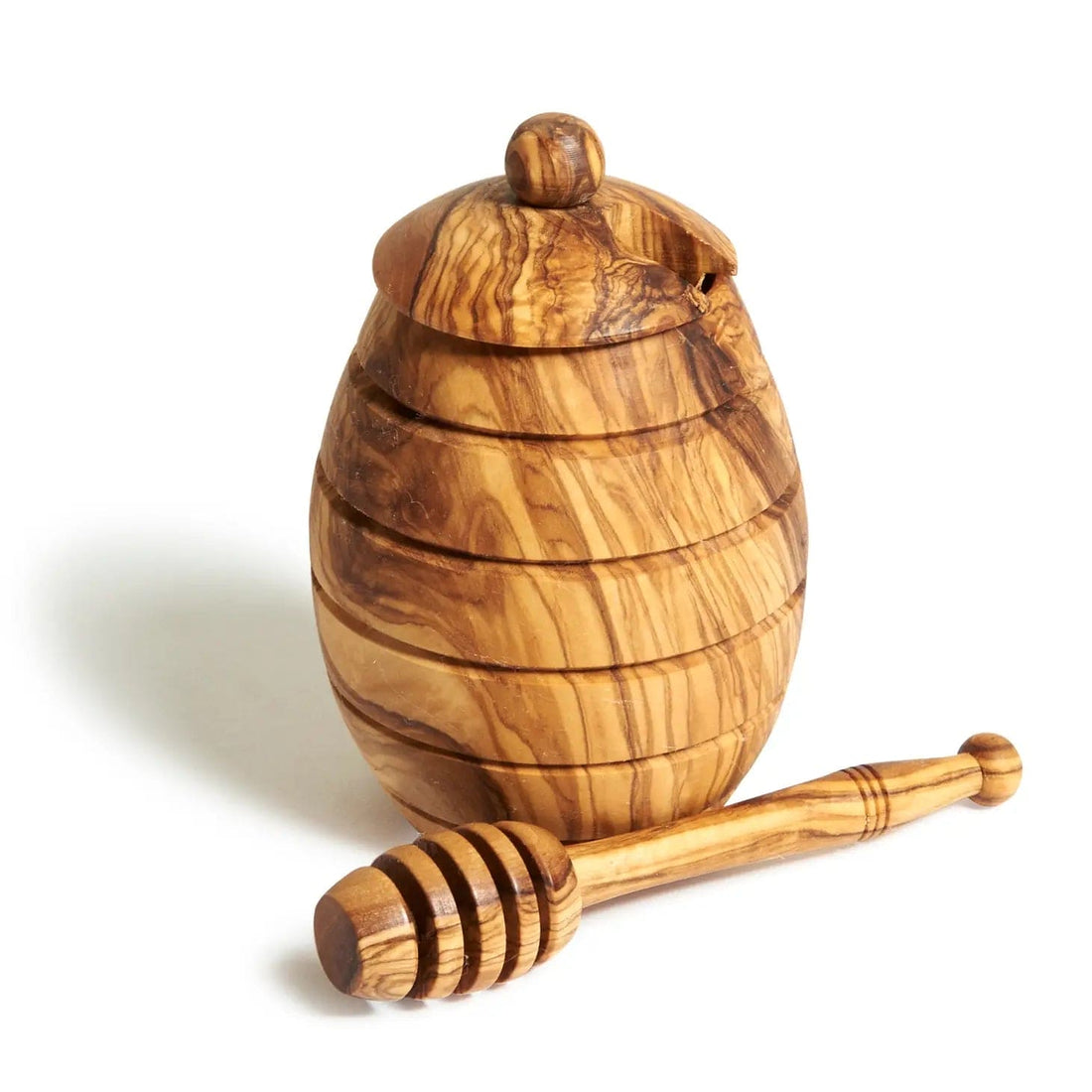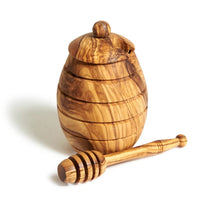 Olive Wood Honey Jar
Color: Natural Olive Wood
This cute Honey Jar with Dipper is a perfect accessory for storing your favorite honey. There are no chemicals or sealants on the wood. They are all natural and coated with only olive oil.
All products are made from a single piece of wood - they are seamless and no two pieces are alike.
Olive wood is dense and non-porous which mean that these bowls won't absorb odor and won't stain.

Not recommended for dishwasher use. Hand wash and polish with food safe oil.

Measures 4" in diameter
Perfect for the honey or tea lover in your life, this honey jar makes the perfect gift. Just add a jar of your favorite local honey to complete the look.