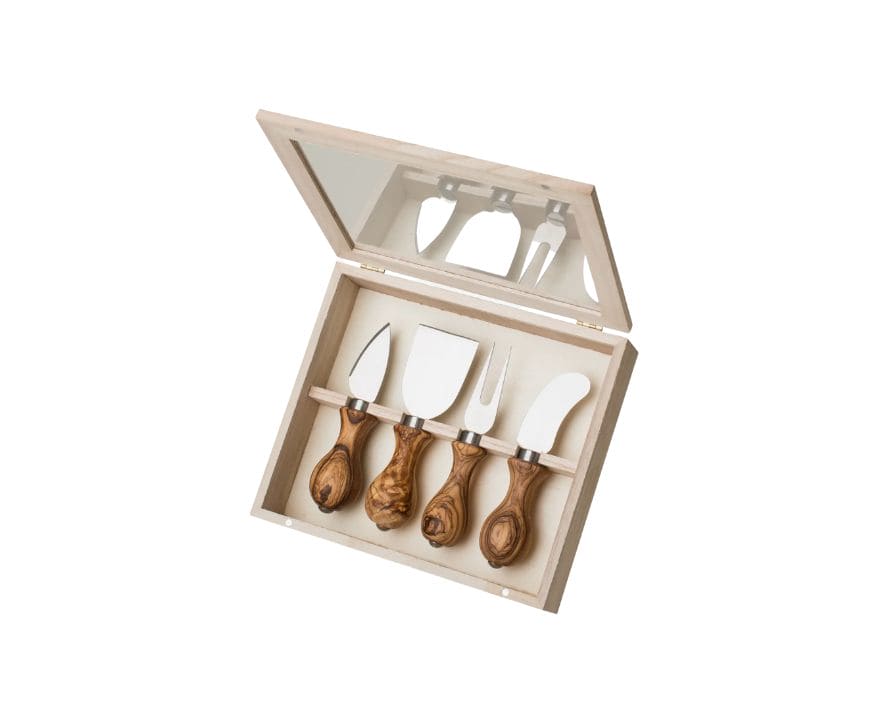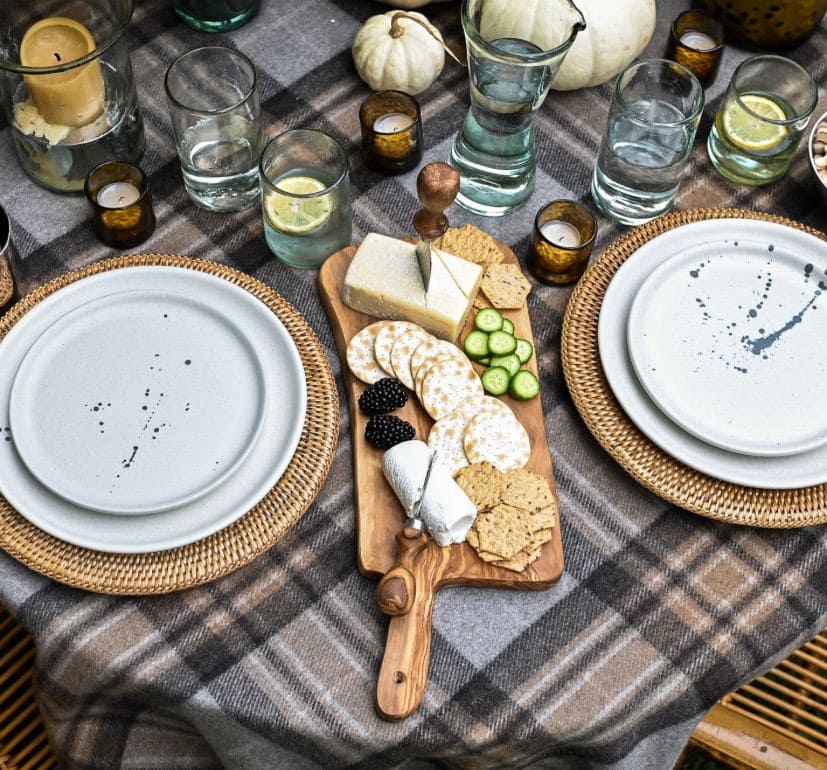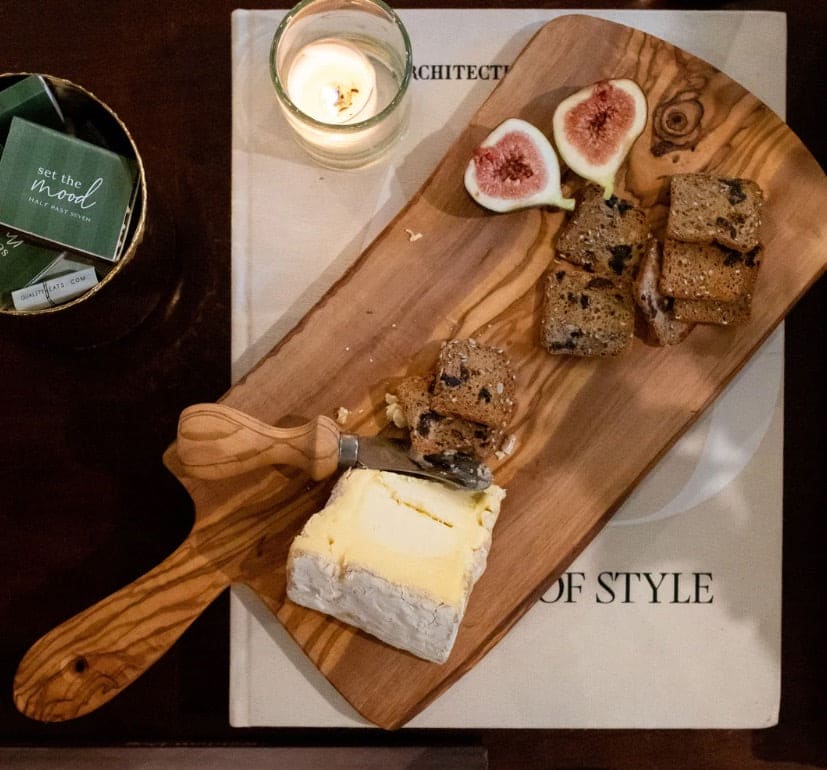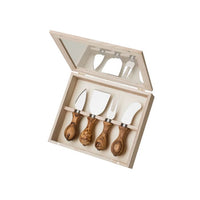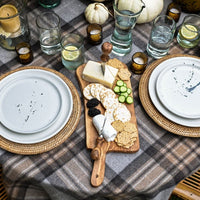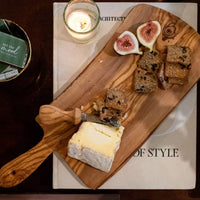 Olive Wood Cheese Knives & Box
Color: Natural Olive Wood
This set is an elegant tool for serving artisan cheeses. The blades are made of stainless of steel and the handles were turned on the lathe by a skilled artisan.
All products are made from a single piece of wood - they are seamless and no two pieces are alike.
Olive wood is dense and non-porous which mean that these bowls won't absorb odor and won't stain.

Not recommended for dishwasher use. Hand wash and polish with food safe oil.

Each knife measures 4" long
A set of solid cheese knives is an appetizer essential. This set comes in a see-through wooden box for easy storage or for purchase as the ultimate gift.