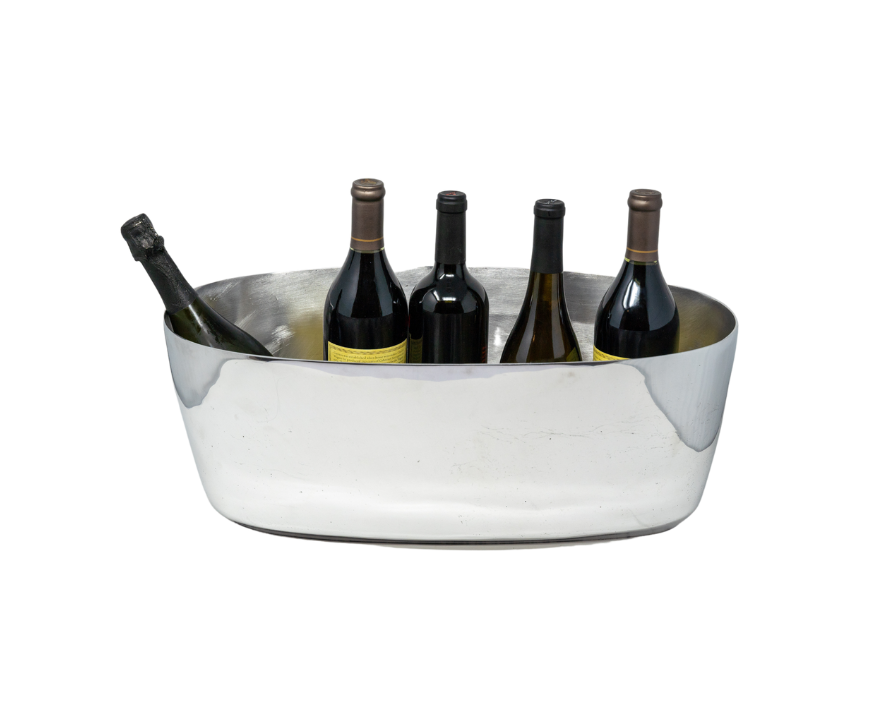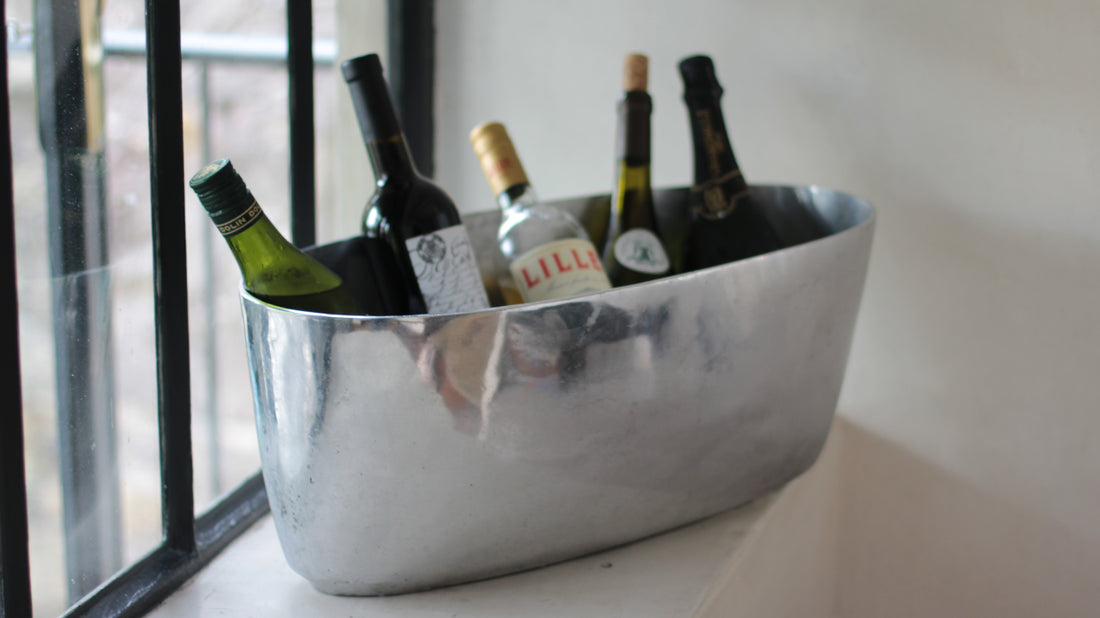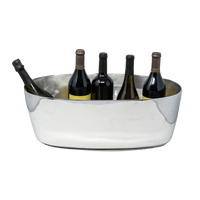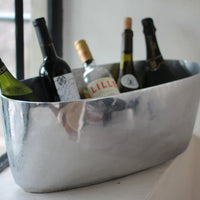 Large enough to accommodate 5+ bottles of wine, this ice tub is an entertaining essential. Handmade in Mexican pewter, you will reach for this tub over and over.
Our ice tubs are hand-crafted in Mexican pewter. Mexican pewter has a very similar look and feel to silver, but is an alloy that is mostly aluminum. Mexican pewter does not require a lot of maintenance to stay shiny, unlike traditional silver.
Not recommended for dishwasher use. Safe for food usage and service but we advise against using it with anything highly acidic. For additional cleaning, use liquid dish soap and warm water. Be sure to dry completely to avoid water spots.

Measurements: 10" wide x 21" long x 9" tall
This is your workhorse for every large gathering. Large enough to hold multiple bottles or cans, this is the elevated "cooler" you've always wanted. When not serving drinks, use it as a large cachepot for ferns or potted plants.