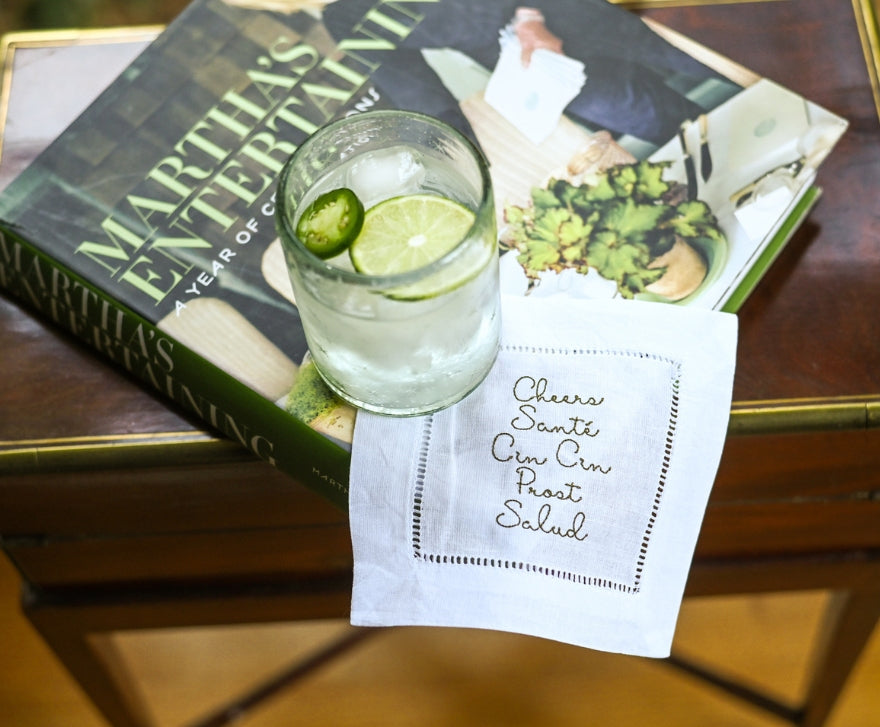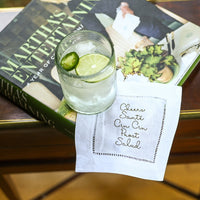 "Cheers!" Napkin Set
Color: Olive Embroidery on White Linen
Salut! Cheers! Prost! Cin Cin!
Start off your cocktail hour on a celebratory note with these festive cocktail napkins. Sold in a set of four identical napkins.
Hand-stitched in the United States.
Dry clean only.

Measures 6" x 6"
These festive cocktail napkins are the perfect gift. They are relevant for every gathering and seasonless in their olive stitching and holiday-neutral sayings!