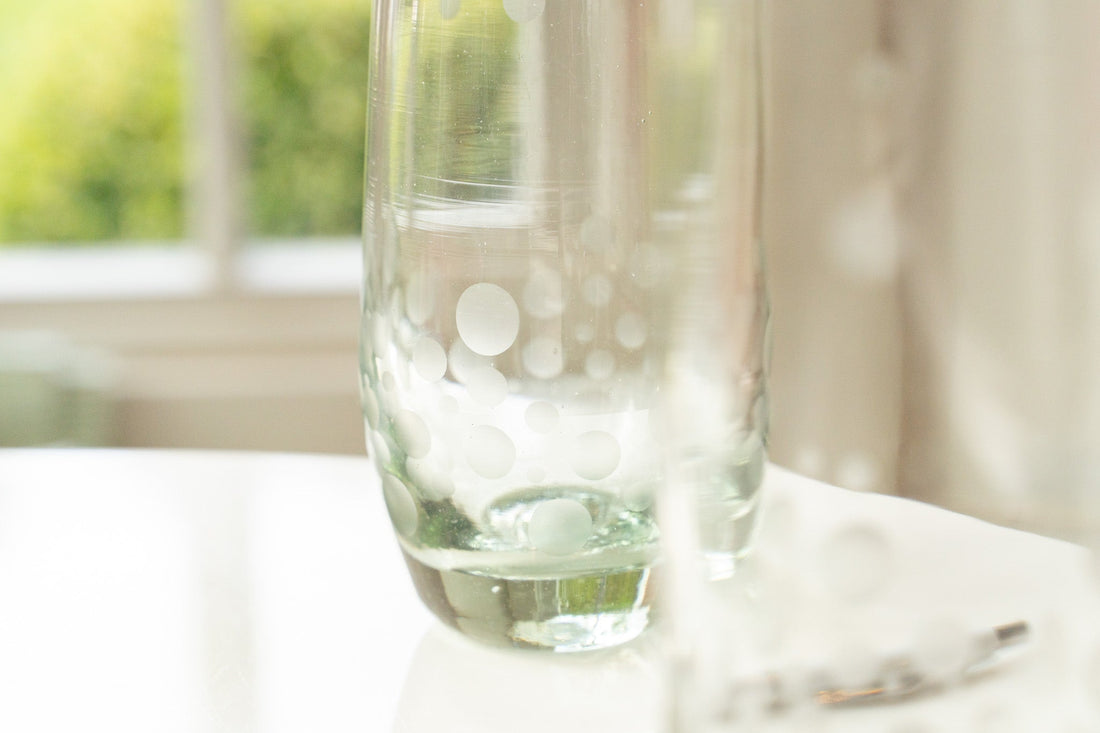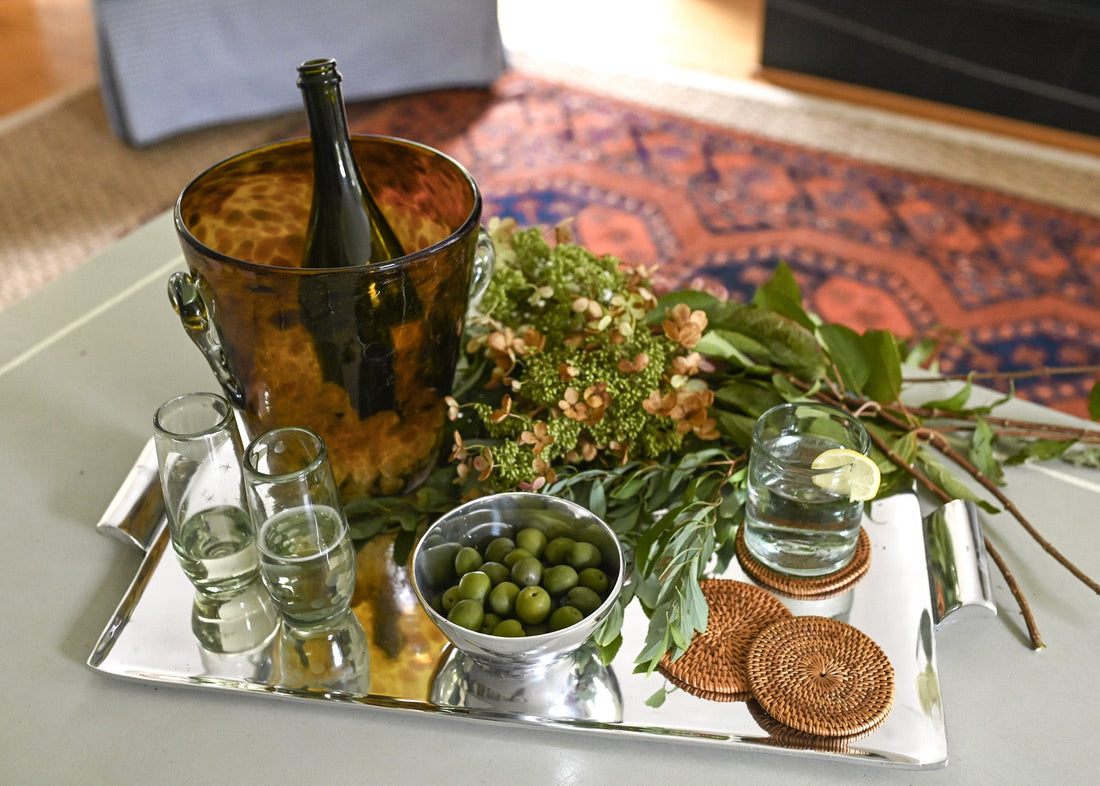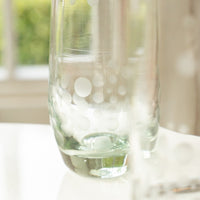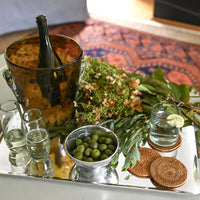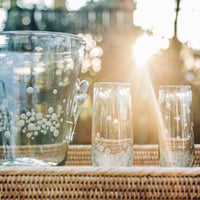 Bubbles Stemless Champagne Glass, Set of 2
Color: Clear | Etching: Bubbles
Meet Stemless Wine's fancier sisters. Available in two etches - Twilight or Bubbles - these glasses are sturdy and dishwasher safe. Like all our glassware, they are mouth-blown and hand-etched in recycled glass. 
Sold in sets of 2 Bubbles Champagne Glasses. Starry Night Champagne Glasses sold separately.
Please note that as unique, handmade pieces, no two are ever exactly the same and size can vary slightly. Our website photos are a close representation, but may not be identical to the piece you receive.
These glasses were mouth-blown and hand-etched by artists in San Miguel de Allende, Mexico. The mouth-blowing technique is one that was brought to Mexico in the 1500s by Spanish settlers. Your purchase helps to support the preservation of heritage crafts.
Dishwasher safe.

Measures 2 1/2" x 6 3/4¨
The hand-etched "bubbles" on our champagne glasses are the perfect celebratory detail. Whether you purchase these for yourself to use on special occasions, or you are gifting these in celebration, these glasses are festive yet durable enough to stand regular usage. Plus, they pair perfectly with our bubbles ice bucket.